Midwest Hospitals Turn to Cassling and Siemens for Updated CT Scanners
(Omaha, Neb., May 8, 2017) – More than forty rural hospitals in the upper Midwest have received $16 million in grants from the Leona M. and Harry B. Helmsley Charitable Trust to install new computed tomography (CT) scanners. Many of those healthcare facilities selected Cassling, an Advanced Partner of Siemens Healthineers, for their equipment implementations.

Each of the hospitals, which are all designated as Critical Access Hospitals (CAH), will install new 32-slice or 64-slice CT scanners. The advanced CT systems will help the hospitals ensure their patients have access to quality healthcare as close to home as possible. The installation projects will begin this spring and continue throughout 2017.
"We're incredibly proud to work with so many Critical Access Hospitals in the Midwest region and to be part of the solution for these provider organizations and their patients," said President and CEO Mike Cassling. In addition to being an Advanced Partner and authorized sales representative of Siemens Healthineers, Cassling is recognized as a leading provider of diagnostic imaging equipment service in the Midwest.
The new CT scanners will allow for faster scans that produce higher-quality images than the hospitals are able to produce now. This will allow medical staff to more quickly determine the health status and course of treatment for patients, without having to refer them to another facility in a geographically distant community.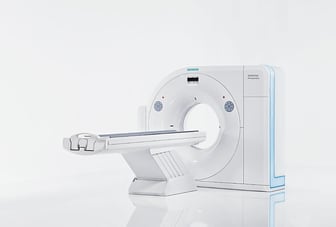 The grants are part of the Helmsley Trust's Rural Healthcare Program, which funds innovative projects that use information technologies to bring the latest medical therapies to patients in remote areas, connect rural patients to emergency medical care, and provide state-of-the-art training for rural hospitals and EMS personnel. Since 2015, the Rural Healthcare Program has awarded $30 million to outfit 78 CT scanners at organizations in the upper Midwest states of North Dakota, South Dakota, Nebraska, Wyoming, Minnesota, Iowa and Montana.

About Cassling
Cassling is an Advanced Partner and authorized sales and service dealer for Siemens Healthineers. Founded in 1984 and headquartered in Omaha, Nebraska, we are committed to offering comprehensive support to our customers—including world-renowned imaging equipment, 24/7 service, project management, marketing, continuing education and everything in between.
We help organizations of every size, from critical access hospitals and diagnostic imaging centers to large health systems and IDNs, to increase efficiency, decrease costs and enhance patient care. Learn more.
About the Helmsley Charitable Trust
The Leona M. and Harry B. Helmsley Charitable Trust aspires to improve lives by supporting effective non-profits in health, place-based initiatives, and education and human services. Since 2008, when the Trust began active grant-making, it has committed more than $1.5 billion for a wide range of charitable purposes.