Renowned Research Hospital Relies on 3T MRI + Sentient Suites to Achieve Results
Case Study
Boys Town National Research Hospital has a unique set of needs when it comes to their Magnetic Resonance Imaging (MRI) capabilities.
An internationally recognized leader in clinical and research programs focusing on childhood deafness and related communication disorders, the Omaha, Nebraska-based institution weighed multiple options before ultimately choosing a Sentient Suite built around a 3T MRI.
The Sentient Suite is an interactive MR room that uses video image displays, touch controls, LED lighting, sound systems and easy storage to ensure the patient is at ease during procedures. What's more, it can slip into a more research-focused environment at the push of a button.
In this Cassling Case Study, the people who use the Sentient Suite every day share their insights and explain why this is the right choice for Boys Town Hospital now and in the future.
Fill out the form to download the Case Study!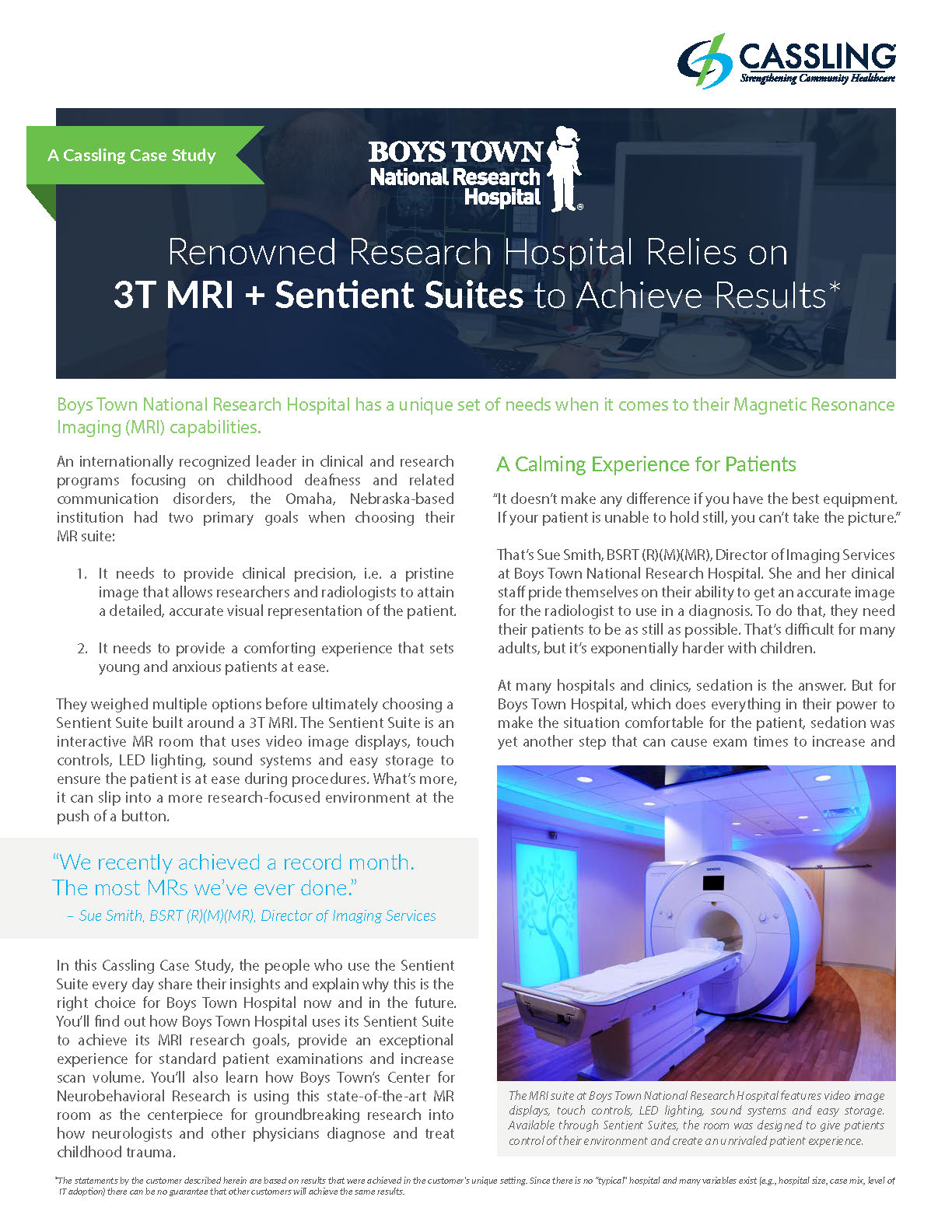 Download this Case Study to learn:
How Boys Town has

improved the patient experience while increasing scan volume
Firsthand accounts from the radiology team

about how the Sentient Suite helps them achieve their MRI research goals
How this state-of-the-art MR room has become the

centerpiece for groundbreaking research

into how neurologists and physicians can diagnose and treat childhood trauma