Labette Health Installs Beach-themed MRI, Improves Patient Experience
Case Study
When Labette Health, a 99-bed hospital in Parsons, Kansas, decided the time was right to install a new MRI scanner, the conversation quickly turned from one about exam volume to a discussion about delivering an exceptional patient experience.
Radiology department leaders consulted their Cassling account executive and decided to install a customized MRI suite offered by Siemens ImageScapes™.
Download the case study to learn how Labette Health successfully improved the patient experience and increased volume for its new beach-themed MRI suite with the help of Siemens ImageScapes™ and Cassling's marketing services.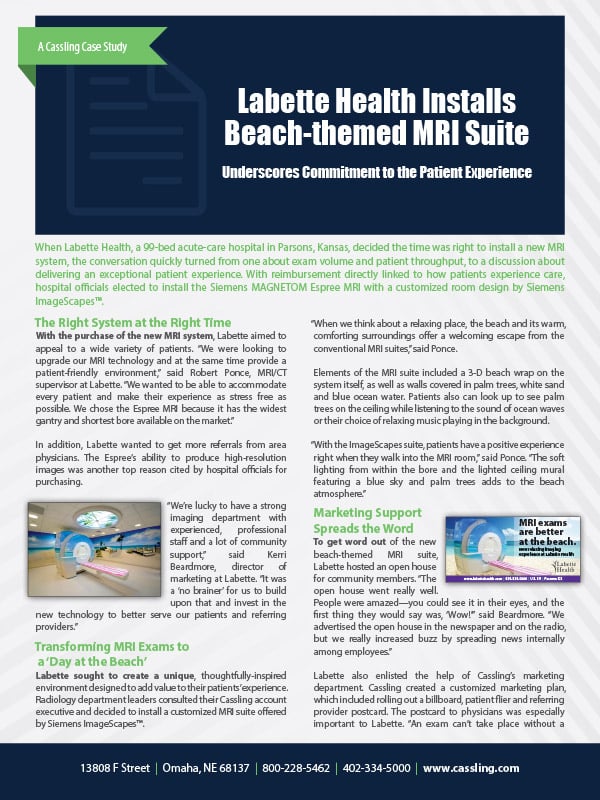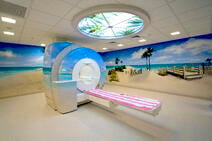 "I was amazed by the efficiency of the test, and the unique beach setting made it a comfortable and pleasant experience."

– Labette Health MRI patient