Four Ways to Address Labor Shortages on Your Radiology Team
Trend Report
There's a talent shortage in healthcare, and it's affecting radiology too.
Hospitals, health systems and freestanding clinics around the country are struggling to fill essential imaging roles with capable, talented individuals who have the right clinical competencies, understand the mechanics of the software and equipment they use and can provide an optimal patient experience.
In this Cassling Trend Report, we'll review the main reasons why there's a severe talent shortage and explain the four ways that facilities of all sizes can attract qualified individuals to join their teams.
Fill out the form to download the Trend Report!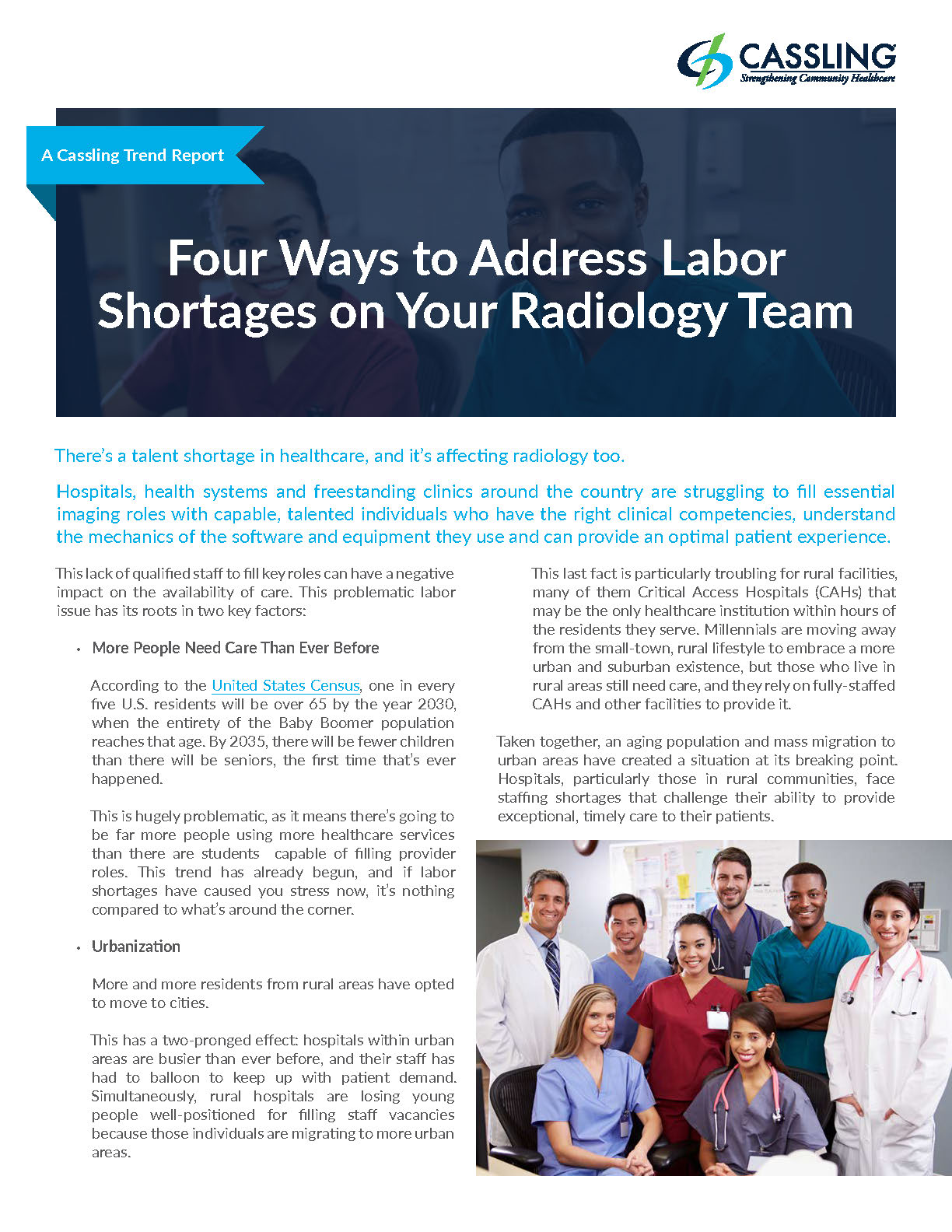 Download this Trend Report to learn:
Two key trends making it harder than ever to fill positions
Why there's no one-size-fits-all solution for filling these gaps
The four main options for healthcare organizations suffering from a lack of available talent