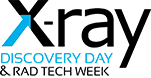 Omaha, Neb. (Sept. 27, 2012) – Health-care organizations across the country will recognize the many contributions that X-rays have made to the field of medicine on X-ray Discovery Day, Nov. 8, as well as the work of radiologic professionals that impacts patient care during National Radiologic Technology Week, Nov. 4-10. For the fifth year-in-a-row, Cassling – a sales and service dealer for Siemens Healthcare – is providing local hospitals with complimentary resources to help them celebrate.
According to Mike Cassling, president and CEO of Cassling, the weeklong event gives health-care organizations an opportunity to take stock of their accomplishments. "Radiologic professionals play an integral role in the medical process and in the lives of millions of patients," he said. "Through the use of X-rays and other medical imaging equipment, radiologists can more accurately pinpoint illnesses and injuries so that patients can be treated with the most efficient care, thereby reducing multiple office visits, hospital stays, procedures and ultimately, costs."
The X-ray was discovered in 1895 and since then has provided the basis for much of the imaging equipment used in health-care facilities today, said Cassling. "From the ultrasound that detects an appendicitis in a child to the CT scan that discovers early onset of lung cancer, medical imaging and X-rays are vital to the delivery of health care," he said.
Cassling has helped local health-care facilities bring imaging technology to their communities for more than 25 years, and can provide insight into how today's high-tech radiology systems produce extremely detailed pictures, even 3-D images, of inside the body and how it helps to save lives and reduce costs.
Visit www.cassling.com/xray for more information about the toolkit of complimentary X-ray resources and the importance of X-rays in health care. Email marketing@cassling.com for photo or video opportunities.
About Cassling
Cassling is a full-line sales and service agent for Siemens Healthcare. Founded in 1984 as Cassling Diagnostic Imaging, the company helps health-care organizations in Iowa, Kansas, Nebraska, South Dakota, North Dakota and select counties in Illinois and Missouri, strengthen health care in their communities.
###