Cassling is here to support your team during this special week!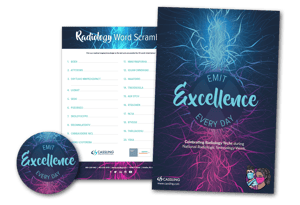 Recognize your radiology and imaging teams with our annual, complimentary modality-specific digital toolkits. Also included are educational resources to share with patients, friends and your community about the importance of diagnostic imaging.
Fill out the form below to access the digital toolkit!
About Rad Tech Week
National Radiologic Technology Week® is observed annually to recognize the vital work of imaging professionals across the nation. The celebration takes place each November to commemorate the anniversary of the X-ray's discovery by Wilhelm Conrad Roentgen on Nov. 8, 1895.