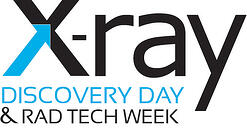 Omaha, Neb. (Oct. 13, 2014) – Health-care organizations across the country will celebrate the many contributions that X-rays have made to the field of medicine during National Radiologic Technology Week, Nov. 2-8. The weeklong event acknowledges the work of radiologic technologists and other imaging professionals who play an integral role in the medical process.
Each year, Cassling – an Advanced Partner of Siemens Healthcare – provides hospitals and radiology professionals with complimentary resources to help them celebrate. According to Mike Cassling, president and CEO of Cassling, it's more important than ever to recognize imaging staff and radiology departments.
"It's important to take time to recognize radiology staff for the vital work that they do," Cassling said. "Cassling is proud to help in this way by providing free materials in support of imaging departments during their special week."
The X-ray's birthday is celebrated annually on Nov. 8, the date when German physicist Wilhelm Roentgen discovered the X-ray in 1895. Today, X-rays continue to be used in many types of imaging exams.
"From ultrasounds to CT scans, X-rays are vital to the delivery of health care, allowing radiologists to more accurately pinpoint illnesses and injuries so that patients can be treated with the most efficient care," Cassling said. "In fact, a government task force recently announced its recommendation to use low-dose CT scans—which utilize special X-ray technology—for the detection of early-onset lung cancer in high-risk patients. This can help save thousands of lives, and it wouldn't be possible without X-rays or experienced imaging professionals."
Visit cassling.com/xray for more information about the toolkit of complimentary X-ray resources and the importance of X-rays in health care. Email marketing@cassling.com for photo or video opportunities.
About Cassling
For nearly 30 years, Cassling has helped health-care facilities in the Midwest strengthen health care in their communities. We can provide insight into how today's high-tech radiology systems produce extremely detailed pictures, even 3-D images, of inside the body and how it helps to save lives and reduce costs.
###