Thank You for Your Order!
You will receive a confirmation email with your order details shortly.
Thank you for you and your team's hard work and dedication to patient care!
Ultrasound Awareness Month Digital Toolkit
Download your 'gnarly' digital resources by clicking on each item below.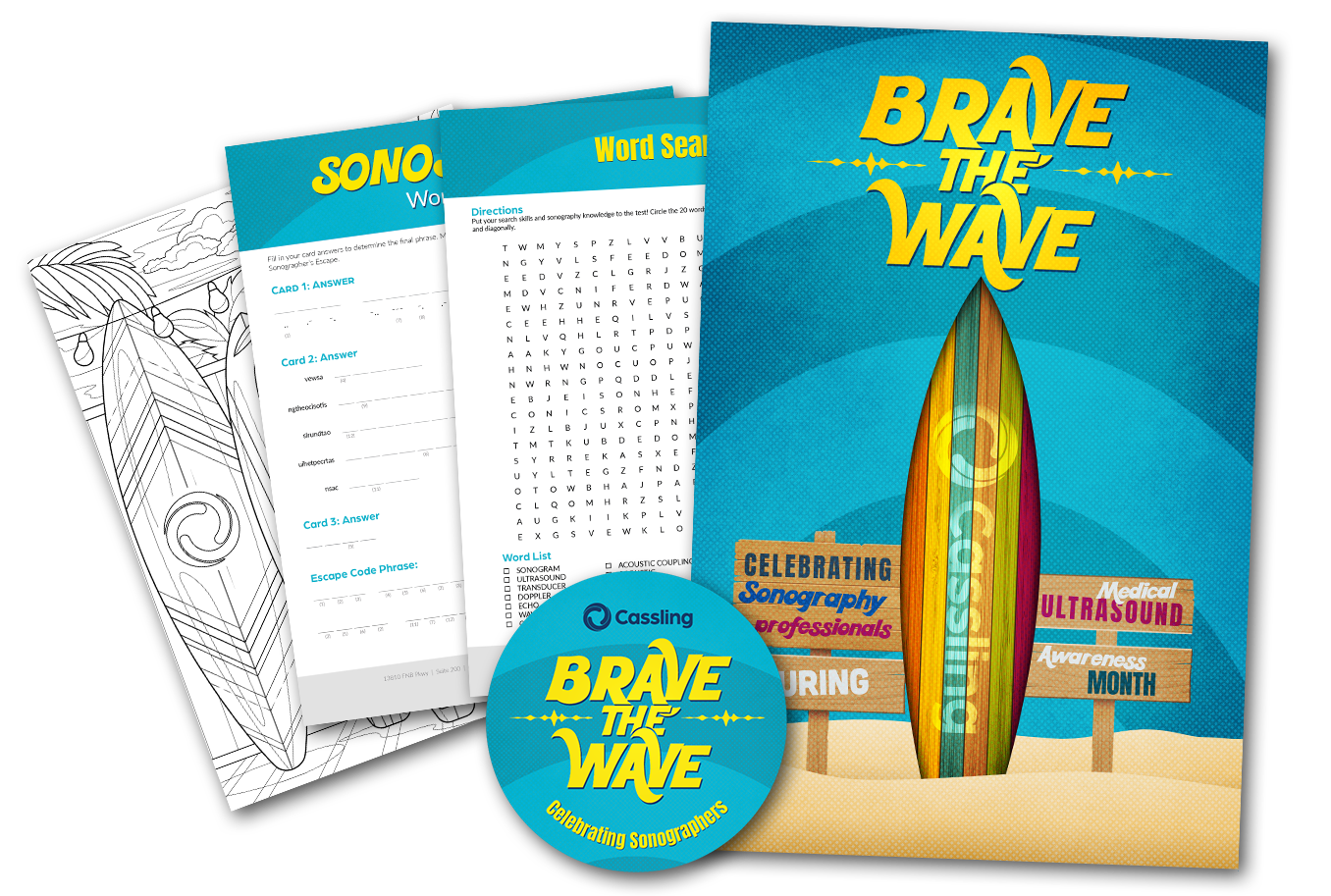 With Cassling's complimentary toolkit, not only can you show how much you appreciate your ultrasound team, but you can also improve community awareness about your services! For example:
Provide personal copies of the word search or surfboard design activity to each patient/staff member for a fun activity.
Share the educational fun facts of ultrasound flier via email with patients, or print and hang them in your patient rooms and restrooms.
Use Facebook and Instagram graphics to promote ultrasound all month long!
We also invite you to post a photo of your team's celebration on social media and tag Cassling.
We are amped to jam to Cassling's curated Spotify playlist:
You may also be interested in: