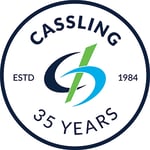 Ultrasound technology. Healthcare podcasts. Leadership education and rad tech scholarships. Another trip to RSNA. And we can't forget our 35th anniversary.

A lot has happened over the last year within the imaging field and even here for us at Cassling. Here's a review of our most-read blogs that made 2019 a year to remember.
A lot has happened in the field of ultrasound the past couple of months. New technologies, new workflows, new best practices. If it's been awhile since you updated your ultrasound fleet, there's never been a better time to start looking into what's available.
Ultrasound is going places, and it's time to hitch a ride! ... Keep reading.
The scholarship, which honors the late founder of Cassling, a Midwest medical imaging equipment sales and service organization, will provide financial support to rural healthcare professionals seeking a degree or certification in the imaging or radiation therapy fields... Keep reading.
Setting up an OBL or replacing equipment requires forethought and insight into the process on behalf of your vendor. The equipment you purchase will be your first consideration. Ideally, you want to be able to make the purchase and then remove the worry from your thinking for the foreseeable future.
Whether you're getting ready purchase equipment for the first time in 2020 or maybe down the road, be sure to keep these three tips in mind.... Keep reading.
Flat panel detectors and image intensifiers each have their strengths. It's up to you to determine what your needs are and which system has the right qualifications for your facility.
If you're in the market for a mobile surgical C-arm, take a look at these tips that will help inform your research and your purchase decision as you look to expand the size or scope of your practice.…. Keep reading.
Do you enjoy listening to podcasts? Check out one of most popular episodes featuring Kate Rollins, MHA, R.T. (R)(M), Program Director of the Radiologic Technology and Imaging SciencesProgram at Nebraska Methodist College.

During their in-depth conversation, Kate shares the current state of radiography and imaging education, explains what's changed in education and the radiology field over the years, and gives a preview of what aspiring rad tech students can expect in the future in both their clinical education and their careers as a whole…. Keep reading.
Most places understand intuitively that they have the patient population necessary to support a steady stream of mammograms. But translating that patient population into volume can sometimes be more difficult than it would initially seem.
Take a look at these six steps you can follow to encourage higher mammogram traffic at your organization…. Keep reading.
RSNA. The biggest gathering of imaging professionals in the country, if not the world, took place in November, where some Cassling team members and colleagues at Siemens Healthineers went to learn about the technologies revolutionizing imaging and the ongoing needs of healthcare organizations.
Here are a few takeaways from this exciting event…. Keep reading.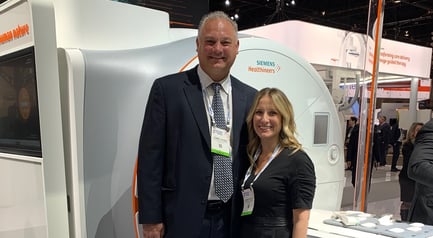 Click here to see more Cassling blogs today!