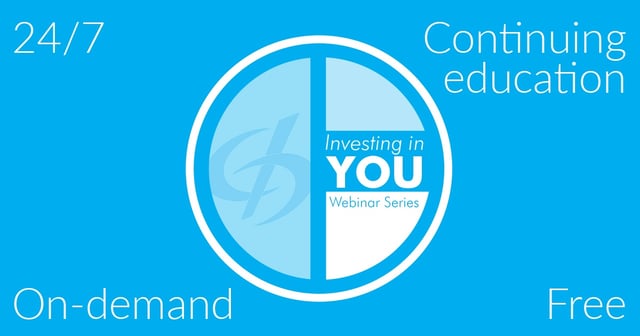 CE Credits That Fit Your Schedule
Cassling's on-demand webinar library lets you earn CE credits—at a place and time most convenient to you.
How It Works
Select an e-learning video from our list of available webinars. Once you watch the video in its entirety, you will be prompted to take a short quiz. Upon passing the test, your CE certificate will be generated and you will be able to save it or print it.
Managing Stress in Dire Times: The Importance of Self-Care for Healthcare Workers
*Approved by the ASRT for 1 Category A continuing education credit
Expires 4/1/2023

Contrast Media in Medical Imaging
*Approved by the ASRT for 1 Category A continuing education credit
Expires 7/1/2023

Patient Safety and Digital Imaging: What You Don't Know Can Hurt You (and Others!)
*Approved by the ASRT for 1 Category A continuing education credit
Expires 7/1/2023

What Do Those T and Z Scores Mean? A Bone Densitometry Primer
*Approved by the ASRT for 1 Category A continuing education credit
Expires 7/1/2023

Motivation Innovation: How to Inspire Peak Performance from Your Team | Cassling Leadership Institute
*Approved by the ASRT for 1 Category A continuing education credit
Expires 8/1/2023

How to Lead Your Imaging Team from Dysfunctional to Accountable
*Approved by the ASRT for 1 Category A continuing education credit
Expires 8/1/2023

Wholehearted Mental Wellness: Leading with a Resilient Perspective | Cassling Leadership Institute
*Approved by the ASRT for 1 Category A continuing education credit
Expires 9/1/2023

Mentoring: Creating a Professional Legacy
*Approved by the ASRT for 1 Category A continuing education credit
Expires 9/1/2023

Artificial Intelligence in Imaging & Radiotherapy
*Approved by the ASRT for 1 Category A continuing education credit
Expires 10/1/2023

Positively Happy: Leadership Strategies to Embrace Happiness and Cultivate a Positive Mindset | Cassling Leadership Institute
*Approved by the ASRT for 1 Category A continuing education credit
Expires 12/1/2023

Control-Alt-Delete: Resetting and Strengthening our Systems
*Approved by the ASRT for 1 Category A continuing education credit
Expires 12/1/2023

Contrast Enhanced Ultrasound: A Clinical Guide
*Approved by the ASRT for 1 Category A continuing education credit
Expires 1/1/2024

2022 Imaging State of the Union
*Approved by the ASRT for 1 Category A continuing education credit
Expires 3/1/2024