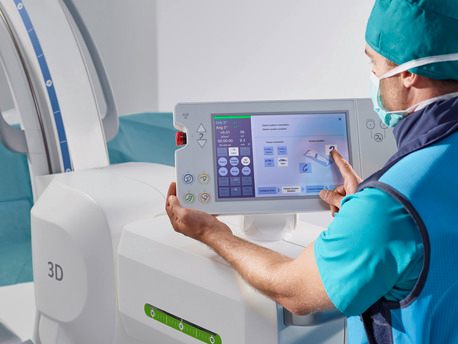 Mobile Cios Spin C-arm
Expand your in-room lung imaging* options
The Cios Spin C-arm can visualize simple anatomy—whether patients are kept in their room or outside the hospital in critical care scenarios—as well as provide image guidance in complex surgical procedures.
Patients can be imaged in the room, decreasing risk of contamination between rooms and alleviating burden on resources required to handle patient movement/cleaning of fixed rooms.
Supports infection control measures with anti-microbial surfaces, specially developed hardware and a comprehensive cleaning concept.
* Mobile C-arms should not be used to screen for or as a first-line test to diagnose COVID-19.