Imaging facilities have traditionally been built for utility, not aesthetics.

But with patient experience and even outcomes increasingly contingent on comfort, it's important to create an environment sensitive populations will want to be a part of.

Our partners at Comfort Health Solutions offer art, projection and lighting technology that can completely transform your imaging suite, helping you reduce anxiety and provide an exceptional experience to your patients.
Perfect for Pediatric Patients and More
Setups that turn your imaging suite into an underwater kingdom or outer space theme are ideal for kids, while mood lighting packages and relaxing art motifs can help soothe other sensitive patient populations.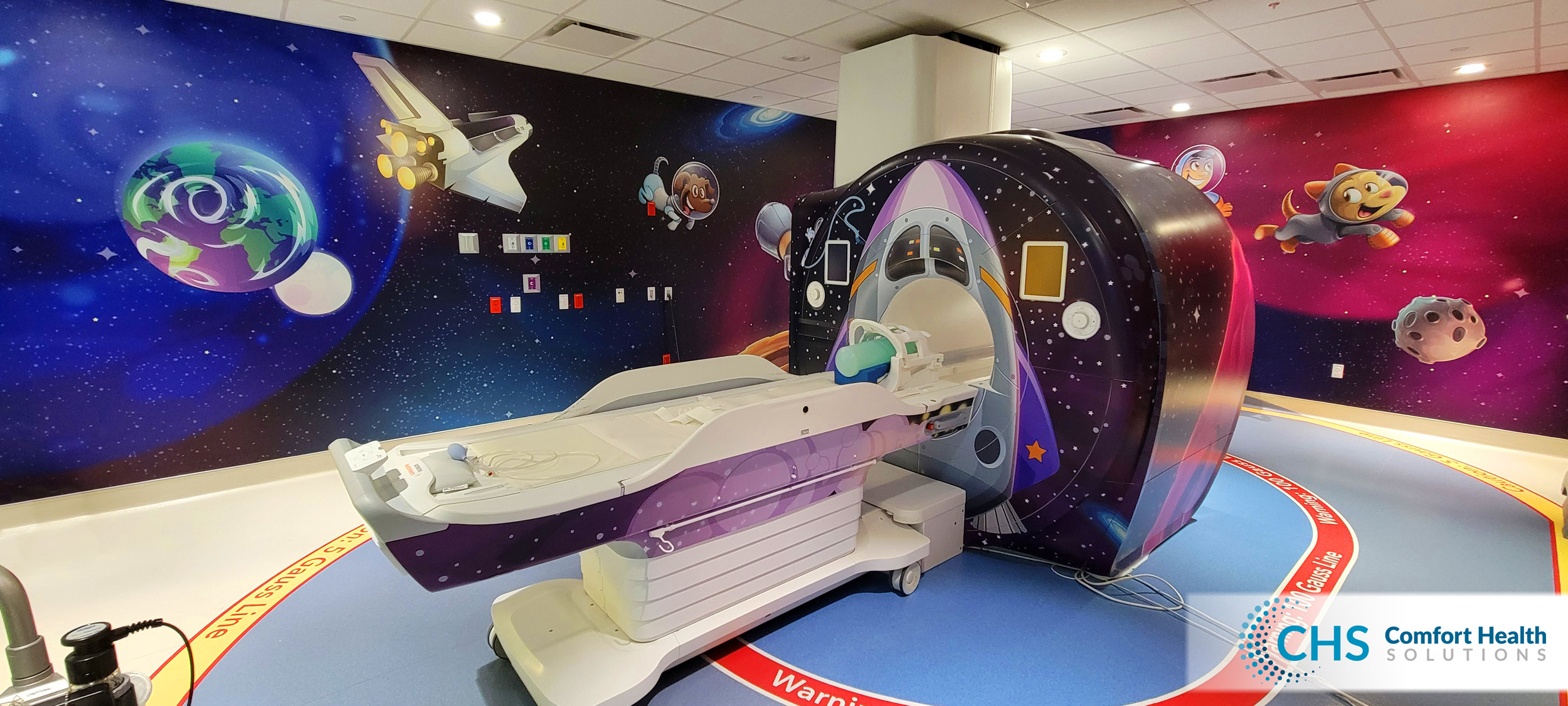 Setups to Fit Multiple Systems and Modalities
Wraps can be placed directly onto your MRI, CT and more, while lighting and art can be installed anywhere throughout a room to fit any theme you choose.
Increase Referrals
When patients hear about the experience you provide, you can see increased volume and higher patient satisfaction scores.
Contact Cassling to learn how enhanced lighting, art and projection technology can completely revolutionize your imaging suite.
GET IN TOUCH
Contact us today to learn more about how we can help you solve your most pressing challenges.