Cassling Adds New Role, Hires Brian Bradfield as Chief Operating Officer
by Veronica Sapp on Aug 25, 2023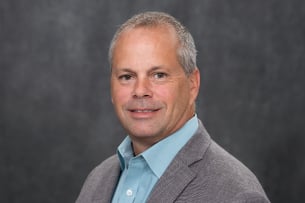 Bradfield joins a leadership team dedicated to strengthening community healthcare across the country and touching 350 million patient lives by the end of the decade.

Omaha, Neb. (August 25, 2023) — Cassling, an imaging and therapeutic technology, services and solutions vendor, welcomes Brian Bradfield as Chief Operating Officer. As COO of Cassling, Brian Bradfield will be responsible for ensuring the organization's service, operations and strategy are in constant alignment with customers' needs and Cassling's own mission to strengthen community healthcare.

"I'm thrilled to welcome Brian Bradfield to Cassling," said Kyle Salem, Ph.D., president and chief executive officer of Cassling. "Brian is passionate about serving others and making an impact on patient lives. He started his career as a technologist and has grown to take on many responsibilities inside and outside the imaging department, with a clear history of developing and leading complex operational initiatives, learning and having fun along the way. His philosophy is to always do the right thing for customers, and his ability to bring that customer voice closer to our organization will open new doorways for service and experience."

The COO's responsibilities had previously fallen under the purview of the company's Chief Executive Officer. But as the company expands across the country and offers a variety of customer-centric imaging and therapeutic technologies, services and solutions, the role has been spun out to provide additional focus on high-touch service and continual improvement of the customer experience.

Brian has more than 25 years of experience in healthcare. He began his career as an MRI tech before becoming Director of Imaging and later Vice President of Ancillary and Support Services at LMH Health in Lawrence, Kansas. His dedication to improving the patient experience and his tenacity in navigating the challenges of modern healthcare position him like no other to relate firsthand to the pain points faced by our customers.

Brian earned his Bachelor of Health Administration and Master of Business Administration degrees from Washburn University in Topeka, Kansas.

"I'm truly excited to get started," said Brian. "Coming from the patient-facing, hospital side of healthcare, I've always known Cassling as a standout example of how to provide an unmatched customer experience. What drew me to the company was their focus on doing everything they can to improve patient outcomes and the day-to-day lives of imaging providers. I can't wait to start working with our team to further refine how we serve hospitals and health systems."

To learn more about Cassling's leadership, mission, and values, visit https://www.cassling.com/about.

About Cassling
Cassling strengthens community healthcare through customer-centric imaging and therapeutic technology, services and solutions. From critical access hospitals and diagnostic imaging centers to large health systems and IDNs, Cassling is committed to helping healthcare organizations improve access and outcomes, create efficiencies and lower costs.

Cassling serves as a partner and strategic advisor to healthcare organizations—helping them navigate the challenges of the fast-paced, ever-changing healthcare industry. Through our partnerships, including Siemens Healthineers, Cassling offers the best of both worlds—an unprecedented level of service and local support in combination with world-class imaging technology. Our goal is to impact 350 million patient lives by 2030.

Headquartered in Omaha, Nebraska, and founded in 1984, Cassling is proud to be a family-owned company and have Midwestern values and integrity at the heart of what we do. To learn more, visit www.Cassling.com.
Meet the Author
As Cassling's Marketing Manager, Veronica Sapp is responsible for leading Cassling's marketing strategy through multimedia campaigns and overseeing the day-to-day operations of Cassling's in-house marketing department. Prior to joining Cassling, Veronica served the healthcare community for nearly 10 years in a marketing career focused on medical staffing and long-term care. She earned her degree in Public Relations from the College of the Ozarks in Missouri.