Intelligent imaging. Exceeding excellence.
As the number and complexity of radiological procedures increases, staff demands can reach unsustainable levels, impacting consistent image quality. Although advanced CT scanners have the potential to expand precision medicine, this potential remains untapped far too often, especially in challenging clinical situations such as emergency imaging and advanced CT interventions.

SOMATOM X.ceed from Siemens Healthineers is a high-resolution, high-speed, low-dose CT scanner with a category-best imaging chain. With the unique guidance of myExam Companion and myNeedle Companion1, it enables elite performance of CT and personnel, plus excellent decisions in the most challenging clinical situations. Expand precision medicine and improve patient experience with SOMATOM X.ceed.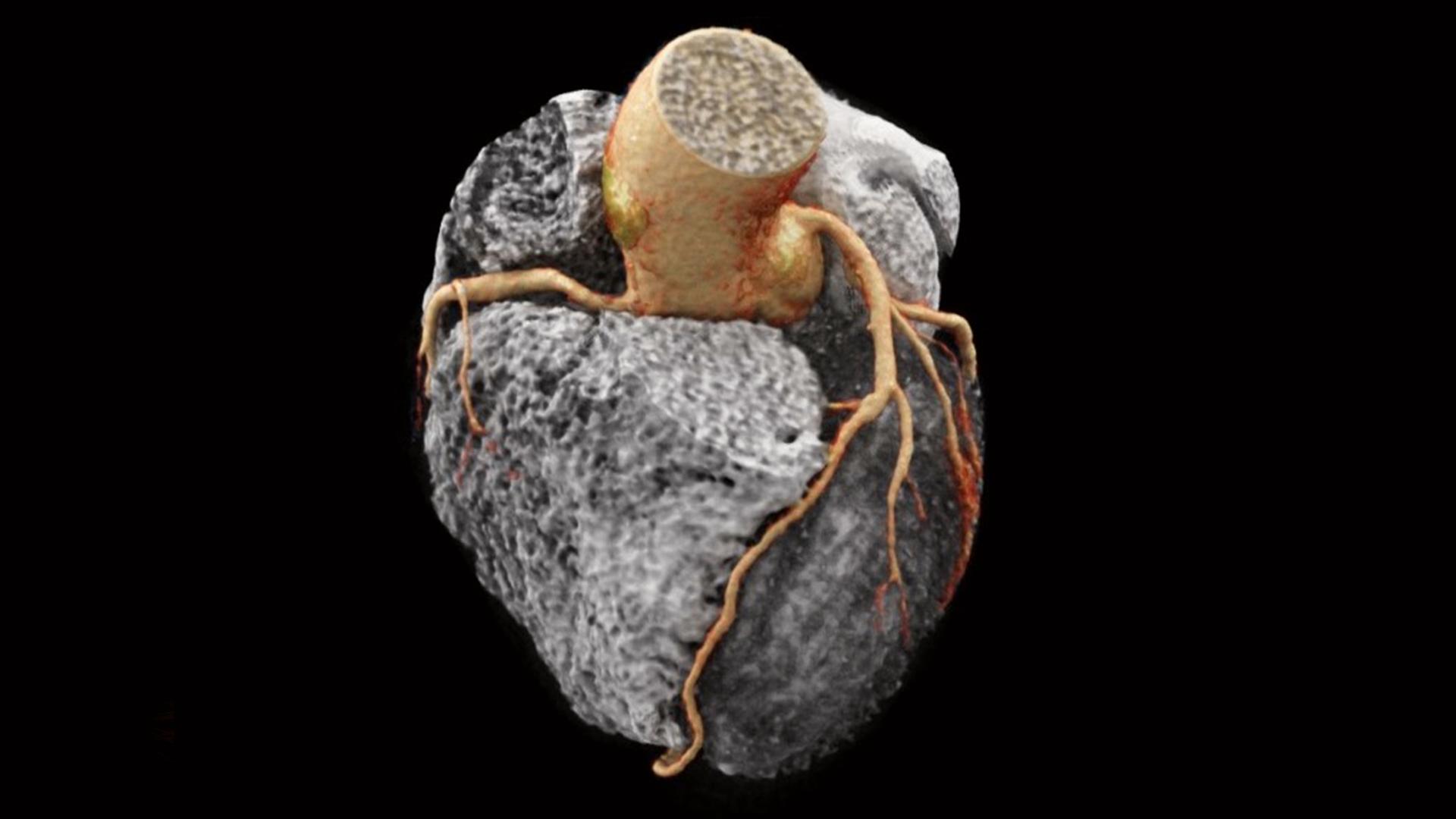 Intelligent navigation for enhanced consistency
No matter the user, patient or throughput, Companions guide you through time-critical procedures, including emergencies and CT interventions. This helps you interact easily, naturally and precisely with both patients and technology.

Patient-friendly design with an 82 cm bore
Mobile workflows and more natural patient communication help patients relax, easing tension or anxiety, which can be reduced even further thanks to a large bore and enhanced accessibility of the new multi-purpose table.
Consistent standards across your institution
myExam Companion, myNeedle Companion1, and Shui® — the design system of Siemens Healthineers — provide users with common interfaces across multiple modalities. Combined with digital solutions, they can help you redefine and standardize protocols across your institution, optimizing clinical workflow, staffing schedules, results and productivity.
Elite performance from door to diagnosis
While most CT systems excel in either power, scan speed, spatial resolution or temporal resolution, they compromise at least one of the other metrics. SOMATOM X.ceed hits benchmarks in each category thanks to an optimal combination of high temporal and spatial resolution, power, and scan speed designed to master the most challenging clinical situations at low dose. Plus, myExam Companion offers radiology teams automated guidance throughout. The result? Elite performance of both CT and personnel.
Evaluation of the whole aorta in the case of an aneurysm in a patient with shoulder impairment
No need to choose between field of view, low kV imaging or scan speed even in challenging emergency situations
Evaluations of the coronaries with an ECG-gated scan in a patient with high risk for coronary vessel disease
Intelligent orchestrations of key aspects in CT cardiac imaging, such as high spatial and high native temporal resolution with a 0.25 second rotation time
Lung Imaging
Visualization of structural changes in the lung tissue
High resolution across the entire lung under all circumstances
Musculoskeletal Imaging
Follow-up after surgical immobilization of the lower lumbar spine, with no metal artifacts
Spectral CT allows monoenergetic imaging in combination with iterative reconstructions to minimize the impact of medical artifacts.
Body Imaging
CT angiography of the legs in a case of peripheral vessel disease and arteriosclerosis
From static to dynamic CT angiography: The clinical need determines the scan parameter
Technical Details
| | |
| --- | --- |
| X-ray tube | Vectron® X-ray tube |
| Detector | StellarInfinity detector |
| Number of acquired slices | 128 |
| Spatial resolution | UHR Mode: 0.4 mm reconstructions (31.1 lp/cm in x/y direction; 23 lp/cm in z direction; +/-10% at 2% MTF) |
| Rotation time | down to 0.25 s |
| Native temporal resolution | down to 125 ms |
| Generator power | 120 kW |
| Max. scan speed | 261 mm/s |
| Max. mA (70, 80, 90 kV) | 1,300 mA |
| Gantry opening | 82 cm |
| Gantry cooling | Water/Air |
| Table load | 307 kg / 676 lbs |
| Installation space | One room concept < 17 m2 / 183 ft2 (Subject to local regulations. Safety distances must be checked according to country-specific requirements.) |
GET IN TOUCH
Contact us today to learn more about how we can help you solve your most pressing challenges.
1 myNeedle Companion functionality is currently available for ARTIS VE2 as syngo Needle Guidance, laser crosshairs, and applicable scan protocols. myNeedle Companion for ARTIS angiography systems is currently under development and does not yet fulfill all applicable General Safety and Performance Requirements according to the European Medical Device Regulation (EU) 2017/745 (MDR). myNeedle Companion for ARTIS angiography systems is not yet available for sale. Its future availability cannot be guaranteed.