SPECT/CT that improves your image.
Expand your clinical reach and set a new standard of care and distinction for your organization with the hybrid SPECT/CT technology of the Symbia Intevo™ from Siemens Healthineers.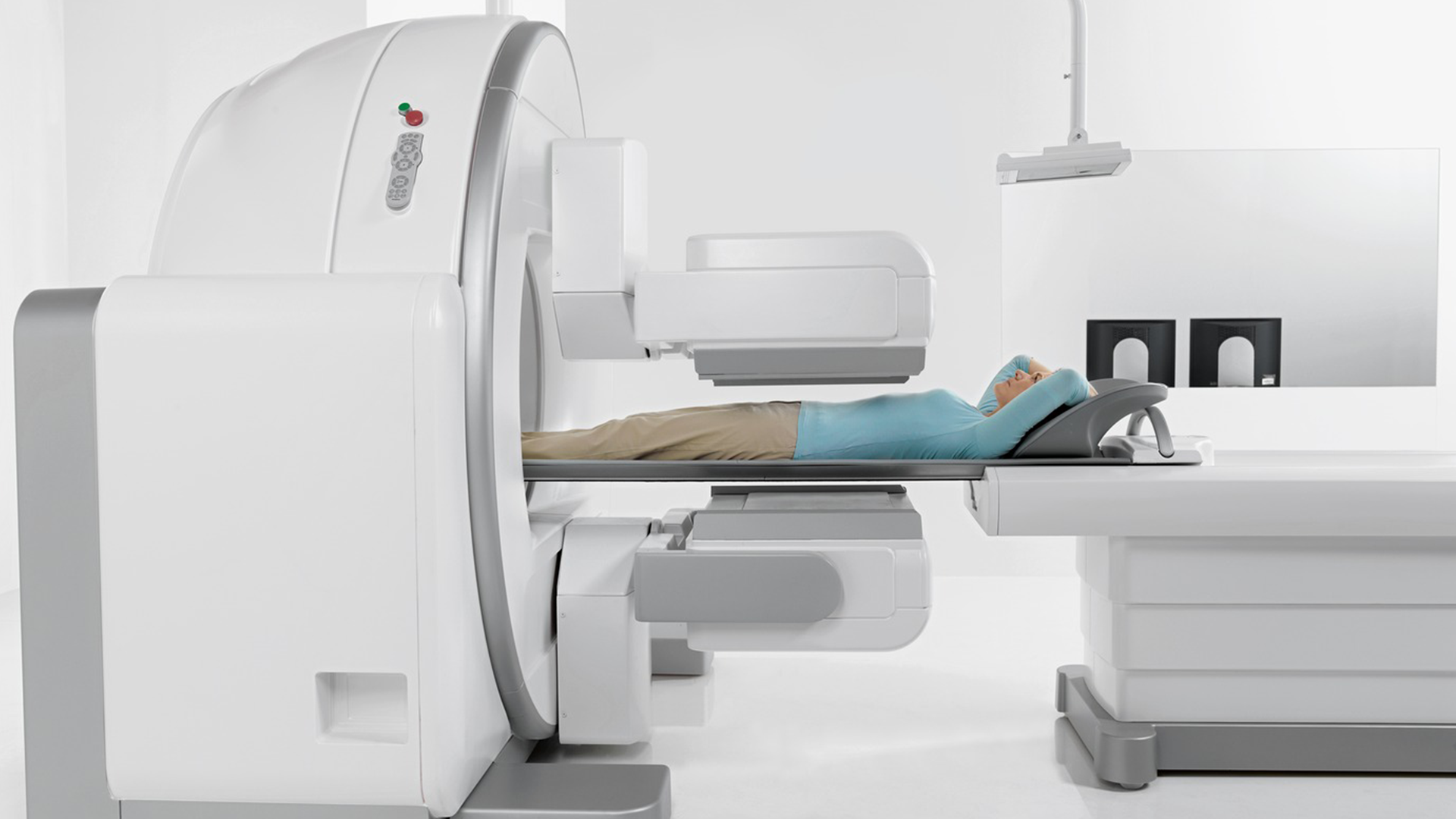 Move your technology ahead of the rest
With the improved image quality and localization gained through the addition of CT, you have the opportunity to offer a new standard of care. With the Symbia Intevo, the industry's highest SPECT sensitivity, 1 finest reconstructed resolution and high-performance CT come standard on every system. As a result, you gain the assurance of knowing every exam is performed with the highest1 image quality.
Achieve satisfaction through efficient results
In just a single examination, the Symbia Intevo SPECT/CT provides a more complete picture of your patient's condition, letting you quickly make decisions that result in successful treatment strategies. Shortening the time to reach a sound diagnosis leads to better care as well as a more satisfying experience for you and your patients.
Build your business on better outcomes
Generate the kinds of competitive advantages that come from adopting innovative molecular imaging advancements. The advanced SPECT and CT technologies inherent to the Symbia Intevo family of systems let you expand your imaging services and further distinguish yourself in the eyes of referring physicians, patients and the medical community.
Gain a reputation for providing quick and meaningful results, with the Symbia Intevo.
Technical Details
Gantry
Tunnel opening
70 cm
Tunnel length
89 cm
CT
Generator power
50 kW
Rotation time
up to 0.5 s
Tube voltage
80, 110, 130 kv
SPECT
Crystal thickness
3/8" or 5/8"
Detector dimension (FOV)
53.3 x 38.7 cm
Energy range
35-588 keV
System Sensitivity (LEHR at 10 cm)
202 cpm/μCi
Acquisition modes

Static, dynamic, gated, SPECT, gated SPECT,
dynamic SPECT, whole-body, whole-body SPECT,
SPECT/CT, xSPECT™

Quantitative accuracy
≤ 5% 2,3
GET IN TOUCH
Contact us today to learn more about how we can help you solve your most pressing challenges.
1 Based on competitive literature available at time of publication. Data on file with Siemens Healthineers.