Standardize to Optimize
Do you have an aging fleet of different system ages or user-interfaces and no budget to replace them all at once? Now you can standardize on the latest full view flat detector technology with our Fleet Swap program.
Our fleet swap program allows you to:
Create a customized replacement plan, all at once or staggered
Configure systems based on current and future procedures performed and procedure volume
Remove systems that are under-utilized
Choose a payment plan that adapts to your budget needs
Select single OEM service based on fleet requirements
Choose financing solutions addressing your investment goals
Gain operational efficiency with staff trained to operate one system interface.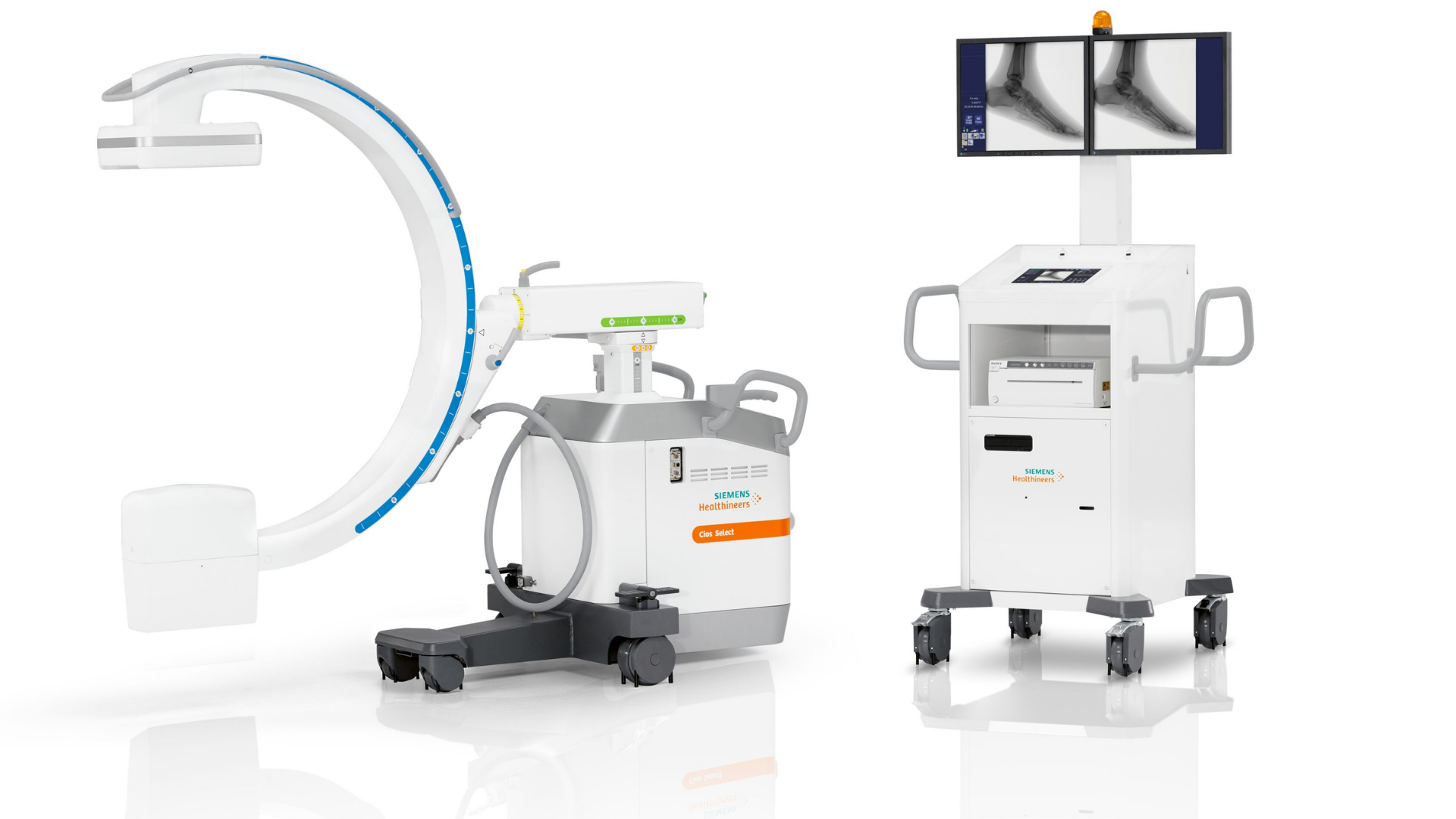 Detailed Images at Low Dose
Siemens Healthineers's full view flat panel detector mobile C-arms, Cios Alpha and Cios Fusion, bring you the most comprehensive, detailed images—at the lowest possible dose for patients of almost any size. These systems cover general surgery and orthopedics to the most advanced procedures, including vascular and urology. Check out our complete listing of surgical and urology solutions.

Read how a fleet swap solution can help providers reduce equipment variability and standardize and simplify staff training.
10 Reasons to Choose Full View Flat Detector Instead of Image Intensifier
25% more anatomical coverage even during C-arm rotation can mean less repositioning and fewer exposures.



Up to 10% more free space between the tube and detector provides more workspace and room for larger patients.




Utilize lower dose factors with magnification modes.



Two sizes of high resolution detector to suit your needs: 30cm x 30cm (12") = 1536 x 1536 pixels, and 20cm x 20cm (8") = 1024 x 1024 pixels



Optimum image quality with better homogeneity across field of view.


Improved visualization of small structures thanks to increased contrast resolution with more gray scale.


10% more efficient conversion of X-ray energy into image signal allow for lower dose imaging without compromising image quality.


Image quality does not degrade with age as compared to an image intensifier for more consistent imaging over time.


Shorter imaging chain with fewer parts & less maintenance.


No image distortion from external influences.