Intelligent Imaging. Expanded Insights. User-Driven Design.
Built from the ground up with input from users around the world, the ACUSON Sequoia ultrasound system from Siemens Healthineers was created with sonographers and patients in mind. Powered by BioAcoustic technology, the ACUSON Sequoia can reduce the effects of ultrasound variability between users, patients and technology, helping to deliver effective clinical insights.
InFocus Imaging
The ACUSON Sequoia system's powerful architecture eliminates the need for a conventional focal zone to create beautiful, fully focused images. InFocus uses synthesized, retrospectively focused transmit beams throughout the field of view that focuses at all depths. More information is harvested from the usual transmit sequence, using massive overlapping multibeam groups rather than individual or close parallel beam lines as in conventional systems.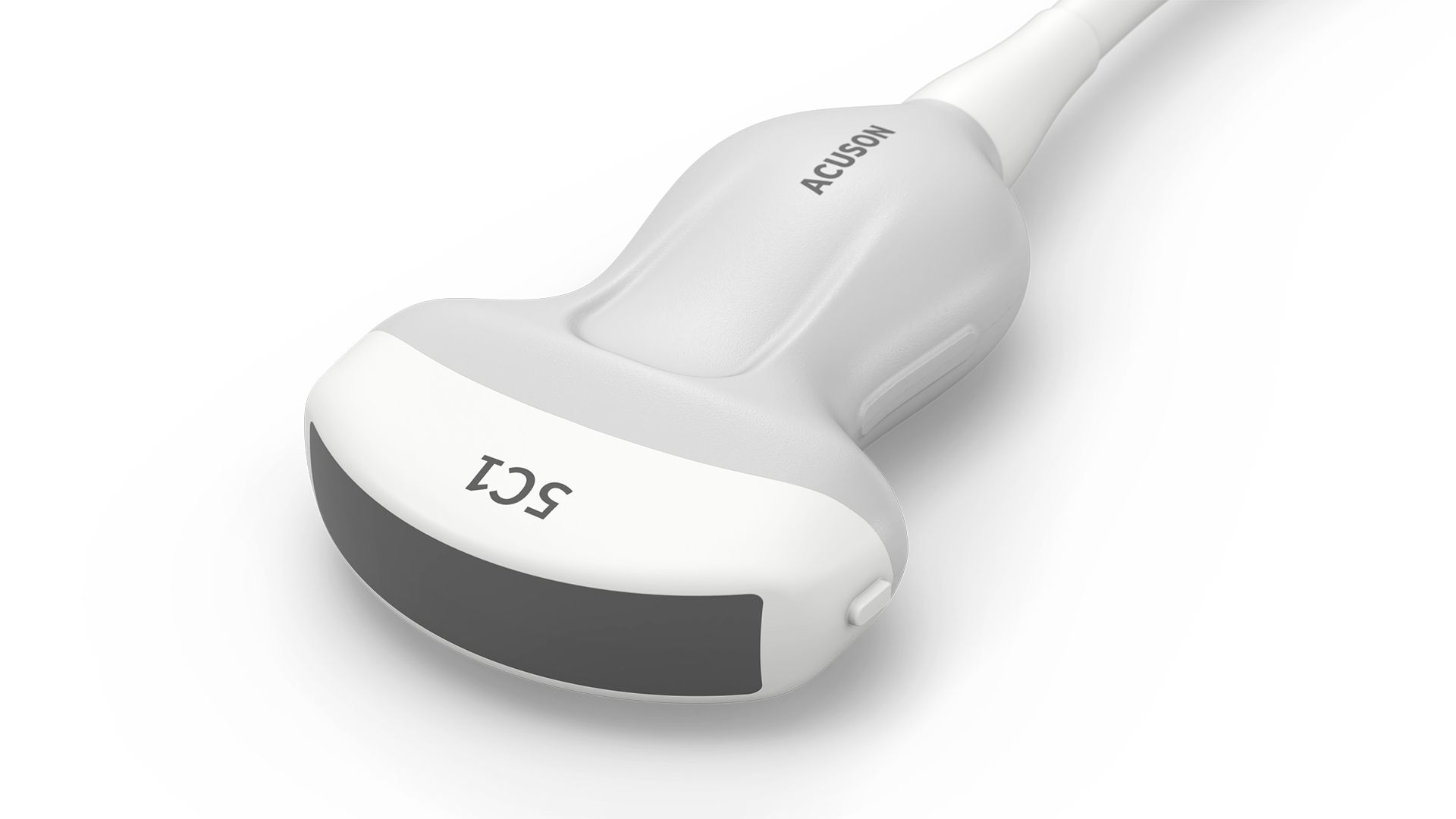 Custom Tissue Imaging
The ACUSON Sequoia speed of sound correction technology changes the speed of sound per body type or pathology for improved focusing, spatial resolution and contrast resolution.
UltraArt Universal Image Processing
UltraArt is a novel approach to allow users to select their preferred image parameter by choosing from one of four imaging options displayed on the touch screen. UltraArt can work in both real time and post-processing to achieve the desired image without the need to change multiple parameters.
Modality Compare
Modality compare lets you easily compare images from other imaging modalities for simultaneous viewing alongside real-time ultrasound images. This provides fast and easy comparison of previously identified organs or pathologies.
Clarify Vascular Enhancement Technology
Clarify Vascular Enhancement Technology reduces artifacts frequently seen in vessels and fetal heart chambers, improves boundary detection in vessels, improves contrast resolution within and between organs, and dramatically improves visualization of microvasculature.
Slow Flow State
Slow flow employs sophisticated smart filters to extract flow from clutter through motion filtering, adaptive signal enhancement and flash suppression. These smart filters can detect and label slower flow signals that would otherwise get mixed in with the clutter and be excluded by conventional Doppler velocity cutoffs.
Dynamic MultiHertz Technology
This smart technology automation tool automatically adjusts color frequency based on your color box position.
InTune Transducer Technology
The ACUSON Sequoia system's InTune transducer technology was developed to produce the best acoustics for each clinical use case. With advanced materials, simulation, manufacturing and testing, the acoustic matching between transducer and patient are optimized. Together with the electrical signal path between transducer and system, this results in the highest signal fidelity throughout.
Several of the ACUSON Sequoia system's transducers feature a unique sensor technology called gesture detection. Tap anywhere on the transducer to quickly activate and start scanning.
Take the first step in reducing variability with the ACUSON Sequoia.
GET IN TOUCH
Contact us today to learn more about how we can help you solve your most pressing challenges.