Strengthen your image with a ceiling-mounted radiography system
In radiography, how patients and referring physicians perceive your institution can enhance — or hinder — your success.
It's time to strengthen your image, with the MULTIX Impact C, a ceiling-mounted radiography system from Siemens Healthineers. With advanced design, integrated intelligence to assist users, and an economical price that improves access to care, the MULTIX Impact C's reliable performance can provide high-quality, on-time care to diverse patients, even at peak times.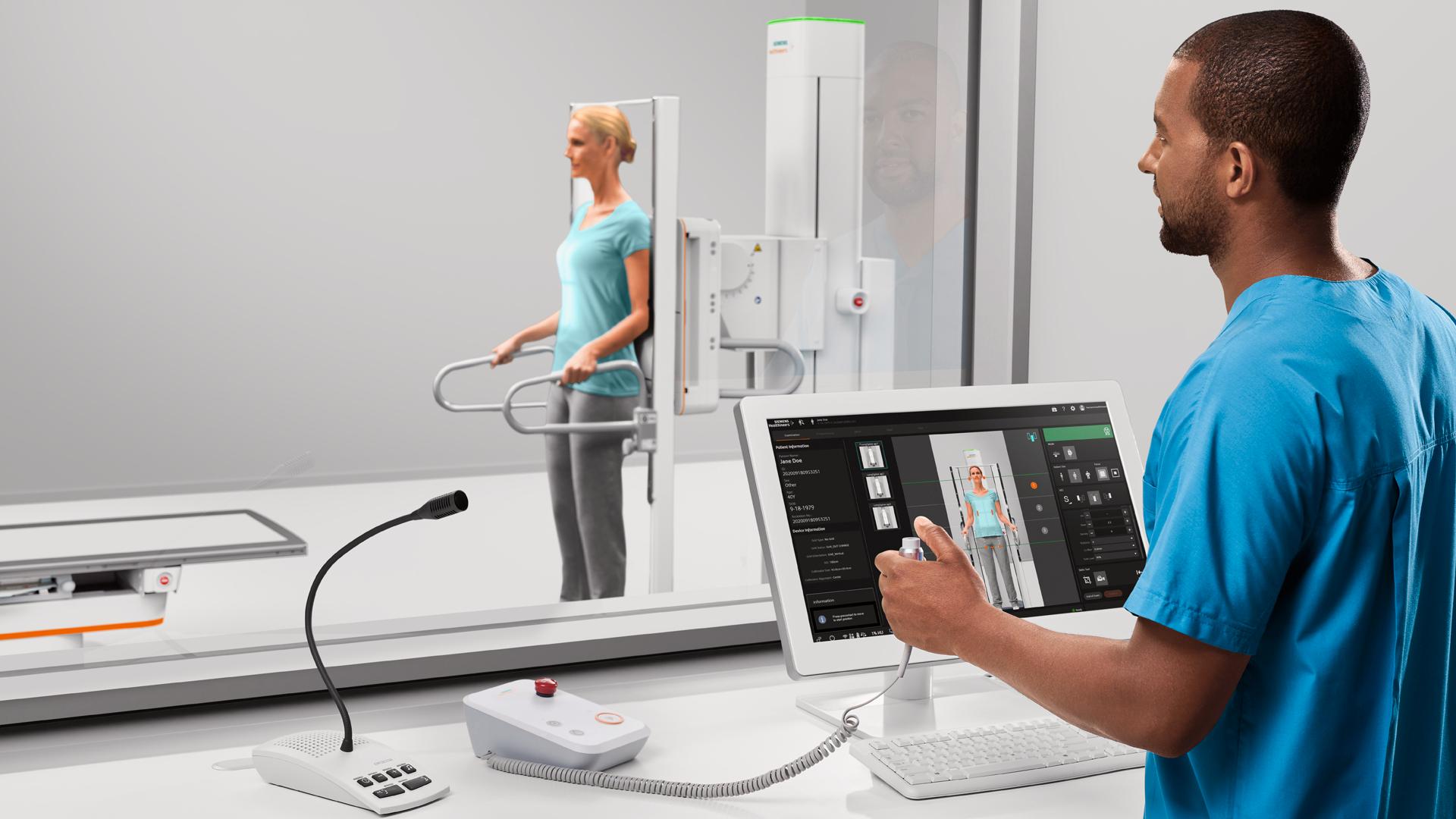 Strengthen your image with patients
The MULTIX Impact C improves the imaging experience for your patients. It was developed with patient wellbeing in mind and enables workflows that allow you to spend more time with patients. The tube-mounted touchscreen and Remote Interface1 allow easy examination setup, potentially reducing retakes and increasing satisfaction for patients. And dedicated low-dose programs for pediatric examinations assure you that children are in good hands.

Strengthen your image with staff
The MULTIX Impact C features an ergonomic design and simple workflows that help bring the focus back to your patients. Motorized hardware, tracking and automation for faster examinations place less physical burden on your team, while an intuitive interface and helpful myExam 2D Camera1 let you produce high-quality scans. Altogether, the MULTIX Impact C is designed to make working less stressful and more satisfying.
Strengthen your image with referring physicians
The MULTIX Impact C provides consistent imaging, fast results and peak system availability. System uptime is assured with premium components and an innovative service concept, helping you increase satisfaction among your referring physicians.
Unlock your potential and increase the efficiency of your X-ray department
High complexity in diagnostic imaging makes it challenging to run your radiology department efficiently. Siemens Healthineers helps you reduce complexity by offering specific solutions across the entire X-ray portfolio, letting you standardize, analyze and secure your imaging fleet.
Valuable fleet level benefits such as consistency, transparency and confidence can result in improved outcomes, increased efficiency and greater staff and patient satisfaction.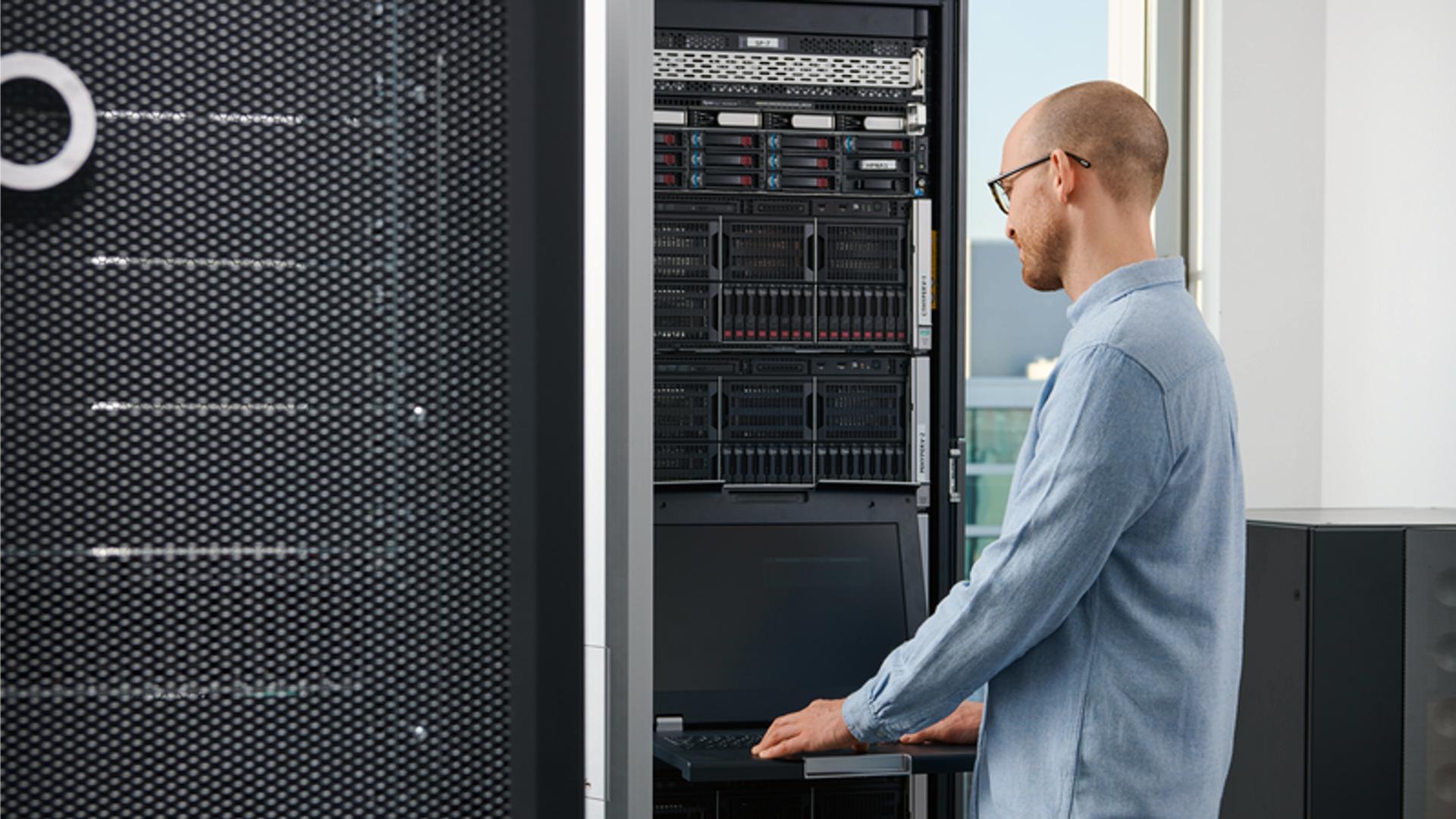 Flexibility That's Tailored to Your Needs
The MULTIX Impact family gives you the flexibility to match your radiography system to your space and your operational and clinical needs. Whether floor-mounted or ceiling-mounted, the MULTIX Impact and MULTIX Impact C provide high-end technology and user-assisting system intelligence at an economical price.
Technical Details
Horizontal travel range
Longitudinal: 352 cm
Transverse with 3 m trolley: 215 cm
Transverse with 4 m trolley: 350 cm
Minimum focus-ceiling distance
83 cm
Tube travel range,motorized support speeds
Servo support for manual positioning
of the tube in x-, y- and z-axes: Yes
Vertical travel range 180 cm ± 2 cm, manual or motorized
Speed in z-axis Up to max. 0.15 m/s
Rotation range around the manual: – 154° to + 182°
vertical axis Detents at 0°; ± 90°; + 180°
Rotation range around the ± 137°, both manual and motorized tilting
horizontal axis Detents at -90°; 0°; +90°
Generator
Output
55 kW (550 mA at 100 kV)
65 kW (650 mA at 100 kV)
80 kW (800 mA at 100 kV)
Generator frequency ≥ 100 kHz
X-ray tube (RAY-14S_3F)
Anode heat storage capacity 260,000 J (350,000 HU)
Max. heat storage capacity of the tube housing 1,000,000 J (1,350,000 HU)
Tube user Interface
Size 10.1 inches
All-in-one PC (workstation)
Display size 23.8 inches color display
Display area 23.8 inches color display
Resolution 1,920 x 1,080 pixels
Image display preview image ≤ 3 s; full image ≤ 10 s
Detectors
MULTIX Impact C works with either the full-sized Core XL or the well-known MAX wi-D1 (wireless detector). Their wireless design, handles, and in-t
Power
2 x 120 kW
Table load
Up to 676 lbs (307 kg)
Speed
Up to 737 mm/s (with Turbo Flash)
GET IN TOUCH
Contact us today to learn more about how we can help you solve your most pressing challenges.