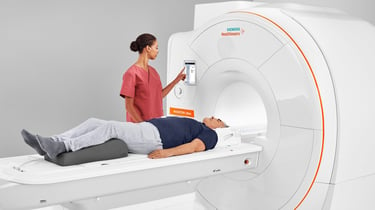 Radiologic technologists perform a variety of imaging exams, many of which require the use of contrast media to better visualize anatomic structures that are not normally evident on a diagnostic medical image.

The use of contrast media in diagnostic imaging exams also aids in characterization of pathology. While there is a great deal of science behind the use of contrast media, which requires utilization of the photoelectric effect and high-atomic number elements, the patient's safety must be a priority.

In order to ensure patient safety during every exam involving contrast media, it is imperative for the radiologic technologist to understand:
The different types of contrast media and appropriate use
The role of osmosis
Methods of administration
Ensuring a thorough patient history is taken
Radiologic technologists must also be able to identify and treat adverse reactions, which may occur at any time despite thorough patient screening.

Considerations of Contrast Agent Selection

Selecting a contrast agent should include consideration of:
The agent's ability to mix with body fluids
Capability to provide high-contrast visualization of anatomic structures
Persistence in the body
Cost
Viscosity
Ionic strength
Potential for toxicity
Any side effects or residual effects
The differences between non-soluble contrast media (i.e. barium sulfate) and water-soluble contrast media (i.e. iodine-based contrast media) must also be understood to select the appropriate medium.

While water-soluble contrast media is iodinated, there is a significant difference between the two types available. High-osmolar contrast media (HOCM), also known as ionic contrast media, dissociates into two ions in water and blood plasma, while low-osmolar contrast media (LOCM), also known as non-ionic contrast media, does not dissociate into ions.

Both HOCM and LOCM are absorbed into the systemic circulation and may cause a physiologic response while increasing visibility of body cavities, organs and the vascular system; however, the dissociation of ions increases risk of reaction. While HOCM is more widely used due to availability and cost, LOCM is more advantageous with less potential for reactions and requires a lower volume for injection, providing a wider margin for safety and comfort for the patient.

Understand Reactions and Side Effects

When administering contrast media, radiologic technologists need to be aware of contrast reactions, which may occur at any time, and should monitor the patient at all times. Note that there is a difference between a reaction and a side effect.

Side effects are typically minor and do not present great harm to the patient, while an adverse reaction (which often occurs within the first minute of administration) can be unpredictable, starting off as mild and escalating to a moderate or severe reaction.

The risk of an adverse reaction is most closely associated with prior allergy to contrast media and allergy diathesis. The key is to ask the patient very specific, detailed questions regarding allergic history when conducting the pre-exam screening. A history of asthma, cardiac status (i.e. angina, cardiomyopathy, etc.), anxiety, multiple myeloma, pheochromocytoma or hyperthyroidism may also increase the patient risk for adverse reaction to contrast media.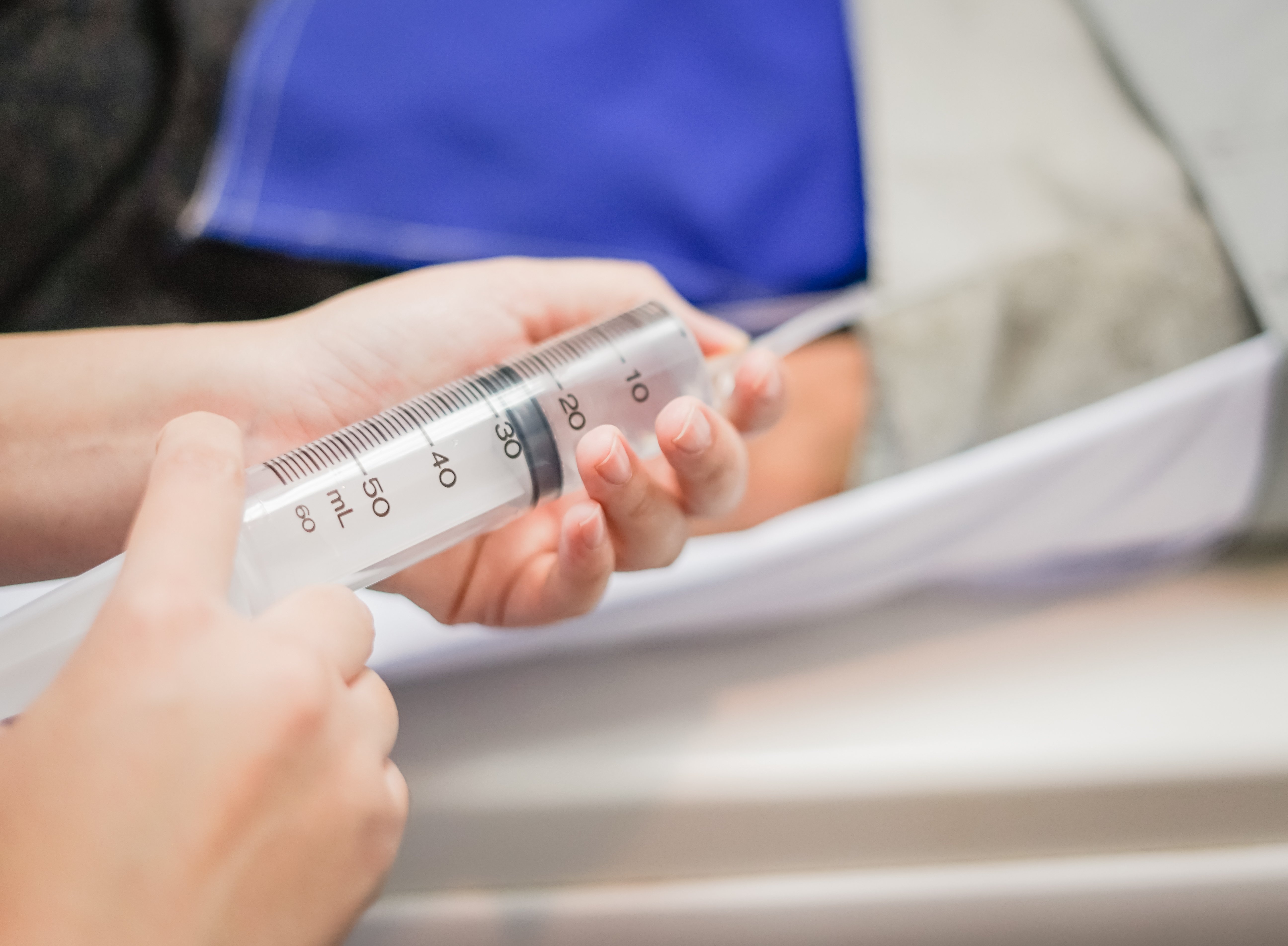 Premedication with corticosteroids may reduce the histamine response of the at-risk patient and should be considered when administering contrast media. Elective premedication recommendations for adult and pediatric patients have been made by the American College of Radiology (ACR) and can be found in the ACR's Contrast Manual.

Reviewing patient bloodwork prior to administration of contrast media is inherently prudent. Blood urea nitrogen (BUN), creatinine and glomerular filtration rate (GFR) values all provide key insights to kidney function. Contrast-induced nephrotoxicity (CIN), a sudden deterioratation in renal status following a contrast injection, may occur in patients with pre-existing renal disease and is often co-dependent on hydration status in these patients.

Adverse reactions to gadolinium (GAD) are rare but can happen and are more common in patients who have had prior reactions, have a history of asthma, or various other allergies. Nephrogenic Systemic Fibrosis (NSF) is a concern with GAD. NSF is a fibrosing disease and can progress rapidly. NSF occurs predominately in patients with chronic kidney disease, thus reinforcing the importance of checking patient kidney function before contrast media administration.

The radiologic technologist's response to any reaction should be to stop the injection immediately, observe the patient closely and never leave them alone. Notify the radiologist or emergency response team, prepare for oxygen and IV medication administration and, if the patient is in respiratory distress, place them in a Semi-Fowler's position.

Remember the Three Keys for Safety

Three keys to safely administering contrast media include:
Obtaining a thorough medical history before the exam
Ensuring that contrast is only administered under MD order and supervision
Differentiating between side effects and reactions and acting if necessary
While contrast media is an integral part of medical imaging exams, providing improved visualization of anatomic structures and pathologies, its regular use requires the radiologic technologist to maintain current knowledge of best practices in administration for patient safety.

Want more in-depth information from Dr. Stewart? Watch her webinar on "Contrast Media in Medical Imaging" to earn 1.0 CE credit and learn even more about the use of contrast media.