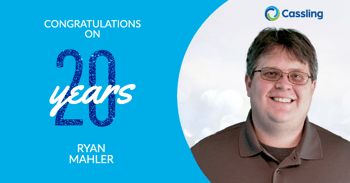 At Cassling, it's our philosophy that superior customer service always comes first.

It's particularly rewarding when our customers have amazing things to say about our Field Service Engineers, especially one as capable and experienced as Ryan Mahler, who recently celebrated 20 years with Cassling.


"Ryan Mahler is a wonderful asset, not only to Cassling but to the Kansas Heart Hospital and any company he provides service to," said Deana Boso, manager of the cardiac catheterization laboratory at Kansas Heart Hospital. "He always has a wonderland attitude and is willing to go above and beyond to help solve problems or just improve a customer's work experience.

"The knowledge he has of both the Siemens X-ray equipment and the Siemens Sensis is impressive. If he is unable to help solve a problem, he will work with Siemens to ensure a solution is reached," Deana continued. "I am grateful for the time he has helped the Cath Lab at Kansas Heart Hospital. Twenty years have flown by and I wish him the best in the next twenty years. Congratulations, Ryan, on 'jobs' well done. Enjoy your 20th anniversary with Cassling."

Ryan could no doubt continue for another twenty years at Cassling if he so chooses. His bosses feel the same way about his success as an employee:

"I have always appreciated Ryan's passion for delivering excellent customer service," said Joe Matthews, Vice President of Service. "As a foundational member of the Kansas service team, Ryan's expertise and work ethic have been very valuable in our success over the years. Congratulations on reaching your 20-year milestone anniversary with Cassling, Ryan!"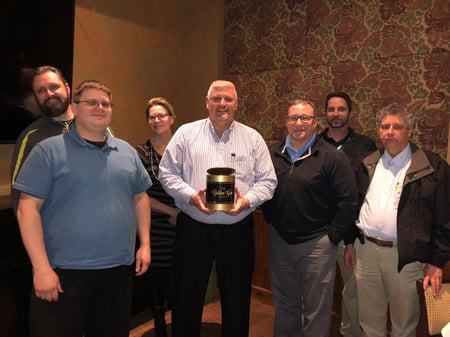 "Congratulations, Ryan, on your 20-year service anniversary at Cassling!" said Shawn Pew, Senior Director of Service. "Over the past couple years, I have enjoyed getting to know Ryan better on a personal level. Having the chance to interact with him on a more routine basis has shown me his dedication not only to his customers but to the entire Cassling Service Team.

"Ryan is always willing to do whatever it takes to keep customer satisfaction at the forefront and provide the best service possible. He has a unique quality of keeping things real and 'telling it like it is.' I appreciate that I can bounce ideas back and forth with Ryan knowing he will be straightforward with me. Ryan, congratulations again on reaching your 20th service anniversary! I look forward to working with you for many years to come."

Ryan not only has the backing of customers and Cassling leadership, but his fellow FSEs as well.

"When I first started with Cassling, Ryan was instrumental in helping me adapt to the Cassling work environment," said FSE Jacob Oharah. "He always makes time to assist his fellow engineers. It's been a pleasure working with him."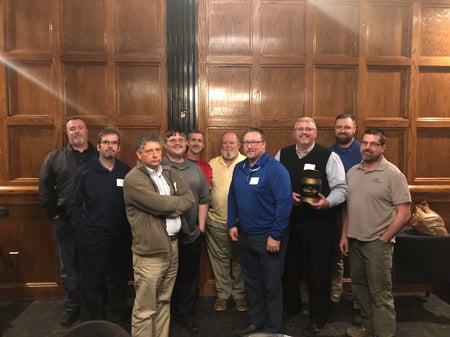 "My most memorable experience with Ryan is when he planned a major Siemens Hemodynamics – Cerner integration installation in Lawrence, Kansas, and then went to Germany for two weeks of training and vacation, leaving me there to implement all his hard work," joked Omaha FSE, Duane Losh. "Thanks, Ryan, for allowing me to help the team out."

"20 years? Nah, you're not that old. Thank you for your perseverance in all aspects of the job!" said John Jenkins.

Twenty years is a long time, but what's another couple decades? Congratulations on reaching this impressive milestone in your career, Ryan. Thank you for always providing our customers and team with superior service!