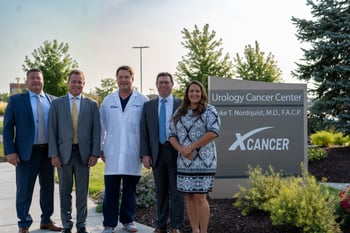 With a relationship dating back more than a decade, the two Omaha-based companies have worked together to bring cutting-edge SPECT/CT technology to the nation's elite center for the treatment and innovative research of Prostate and Urologic Cancers.


Omaha, Neb. — November 23, 2022 — Patients from around the country have experienced the difference that state-of-the-art technology and compassionate, industry-leading expertise can have for cancer treatment.

Cassling, an Advanced Partner of Siemens Healthineers, has worked closely with the Urology Cancer Center and the GU Research Network to ensure patients benefit from high-performance CT and advanced SPECT and PET imaging.

With the Symbia Intevo Bold SPECT/CT, the Biograph Horizon PET/CT, and a variety of cutting-edge imaging systems that put diagnostic results and patient comfort first, the Urology Cancer Center has made a name for itself as the nation's go-to treatment center and research institution for prostate and urologic cancers.

"Whether it's better identifying where the disease is like never before, or allowing treatments that can take people who are near-hospice and give them a second lease on life, I couldn't be happier with the groundbreaking work we're doing on these new systems," said Dr. Luke Nordquist.

Dr. Luke Nordquist is the founder and CEO of the Urology Cancer Center & GU Research Network, which has become recognized globally by thought leaders, pharmaceutical companies, and patients as a leader in drug development through Phase 1-4 clinical trials.

"I have 55 staff members, and we see about 450 men a month with prostate cancer from as many as 46 states," said Dr. Nordquist. "With that kind of volume, you need systems and partners you can trust. Spending a significant amount of money is daunting. That's why Cassling has been great to work with. They and Siemens Healthineers have been incredible partners, not just in providing the systems, but in the build-out, the financing and the service. At the end of the day, it's the patients who've benefitted."

"I met Dr. Nordquist when my own father was diagnosed with cancer," said Mike Cassling, CEO of Cassling. "The level of intelligence and compassion shown by Dr. Luke and his team was unlike anything I'd ever experienced, and my family and I were grateful for their care and attention. In the years since, it's been wonderful to see the Urology Cancer Center and the XCancer network grow to help thousands of families, and it's an honor and a privilege that Dr. Luke has chosen to count on Cassling for their service and systems."

The XCancer Research Network uses its own experience, as well as tools developed and realized in the GU Research program, to enable, oversee and help conduct clinical trials in community cancer centers across the United States. This network provides much-needed access to potentially life-saving clinical trials to cancer patients around the country. XCancer currently works with over 40 community cancer centers and grows every day.

"With XCancer, we find the studies, do the budgets, the contracts, the regulatory documents, data entry, and help with coordination of trials," said Dr. Nordquist. "We've become the backbone of this network, which allows us to get more people access to cutting-edge clinical trials in their communities and right here at our center. I couldn't be prouder of the work we're doing."

For more information on the Urology Cancer Center and the GU Research Network, as well as the exciting work being done by Dr. Luke, his team, and XCancer, visit GUCancer.com. And to learn more about the diagnostic imaging equipment, financing and service it takes to become a leading innovator in healthcare, visit Cassling.com.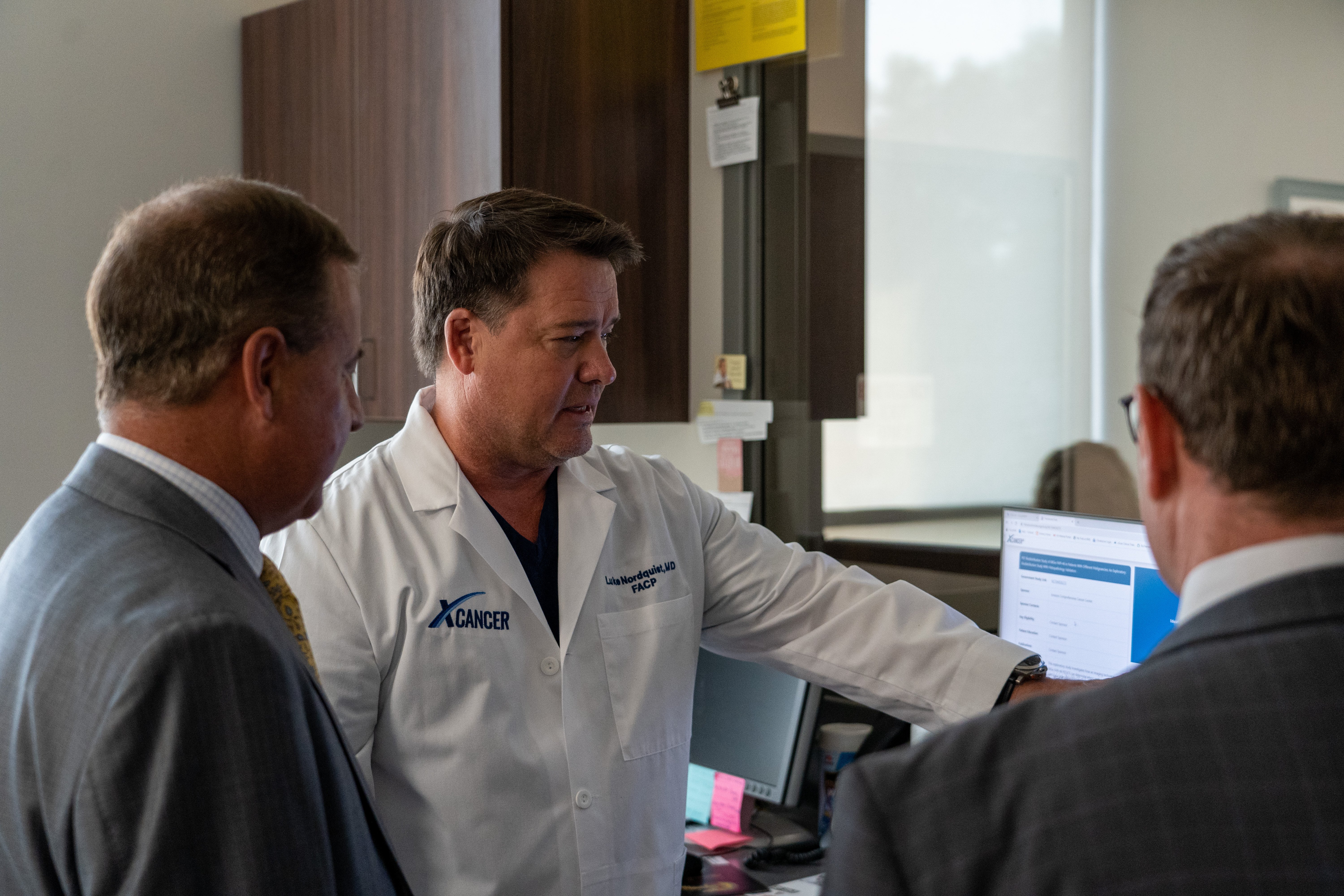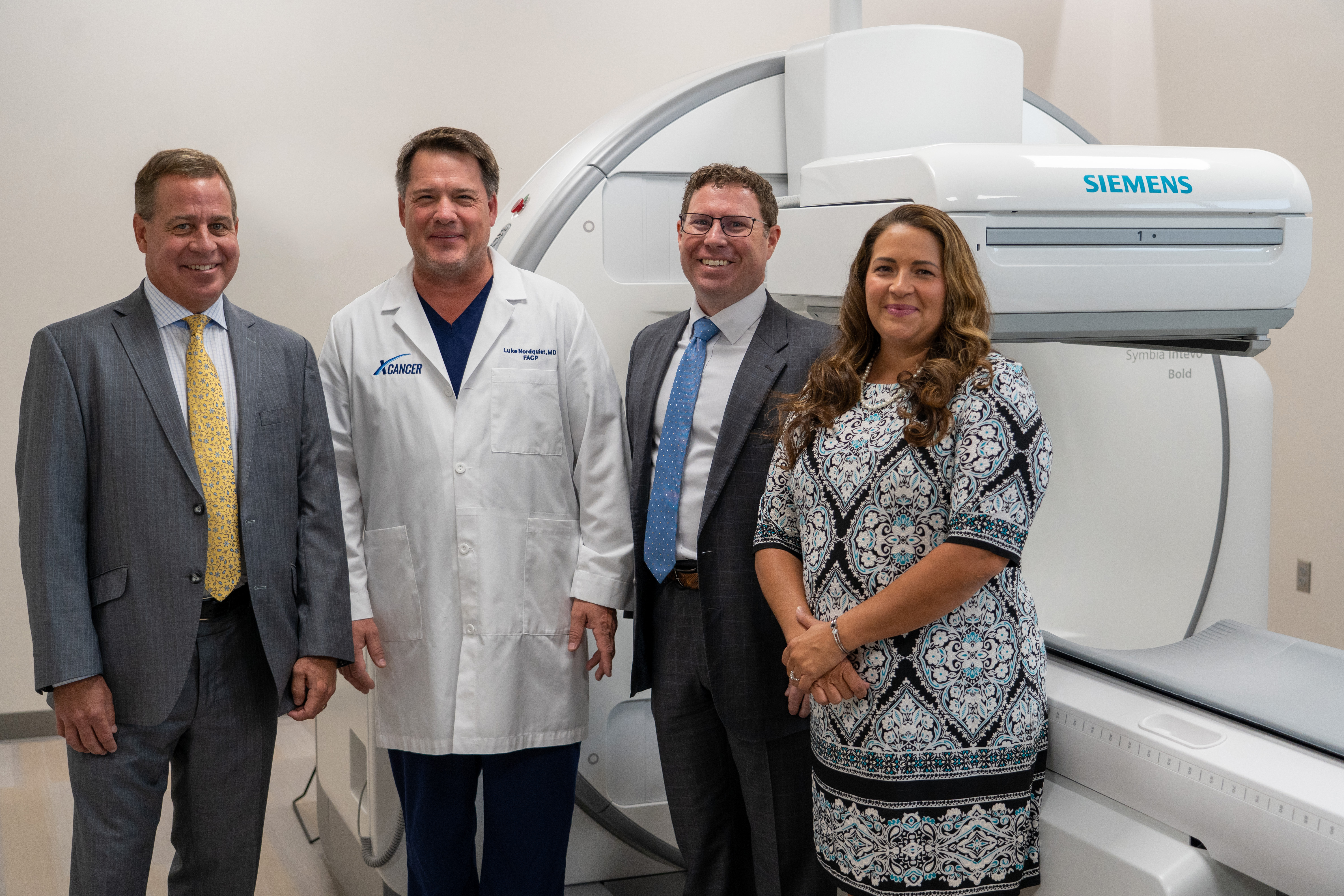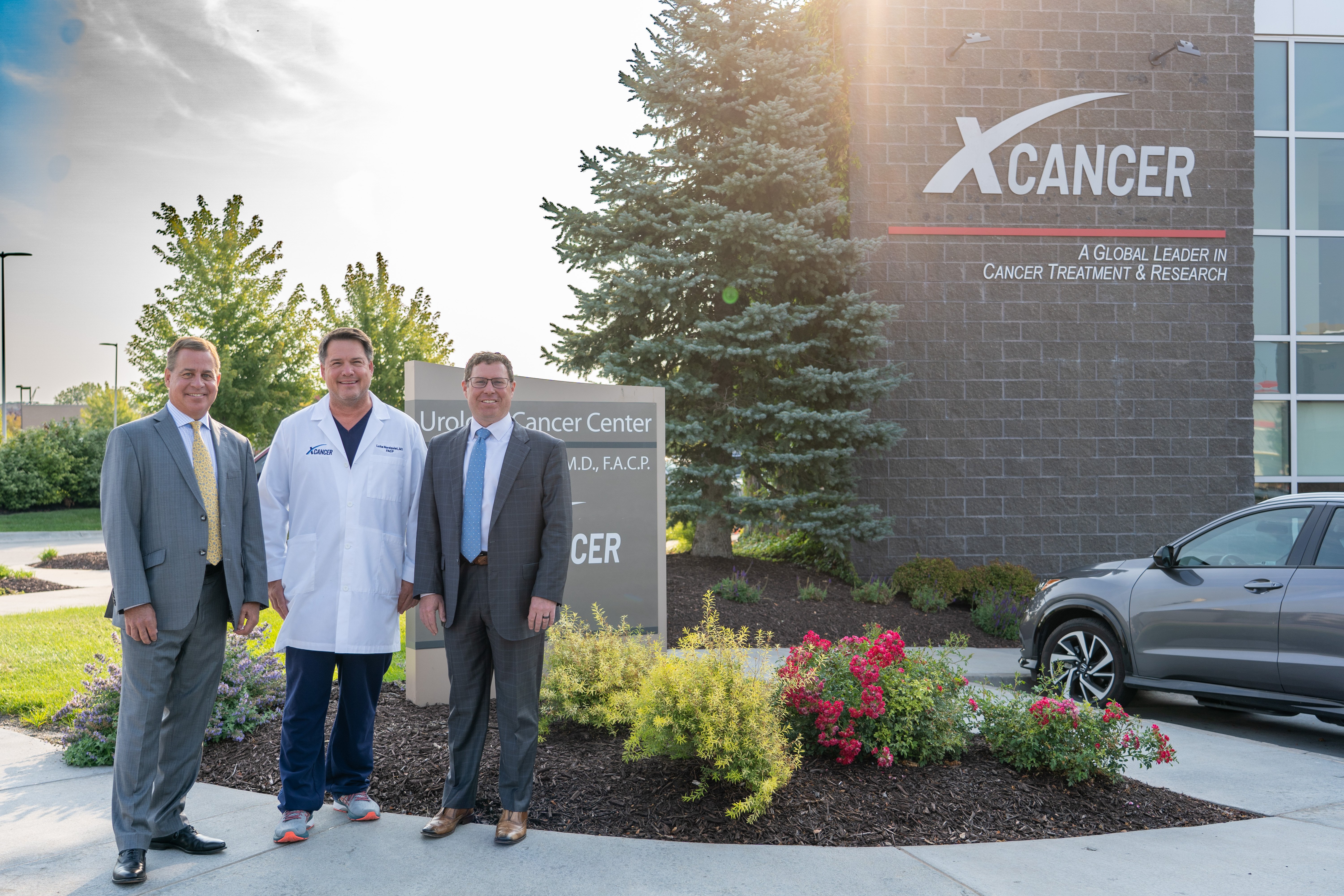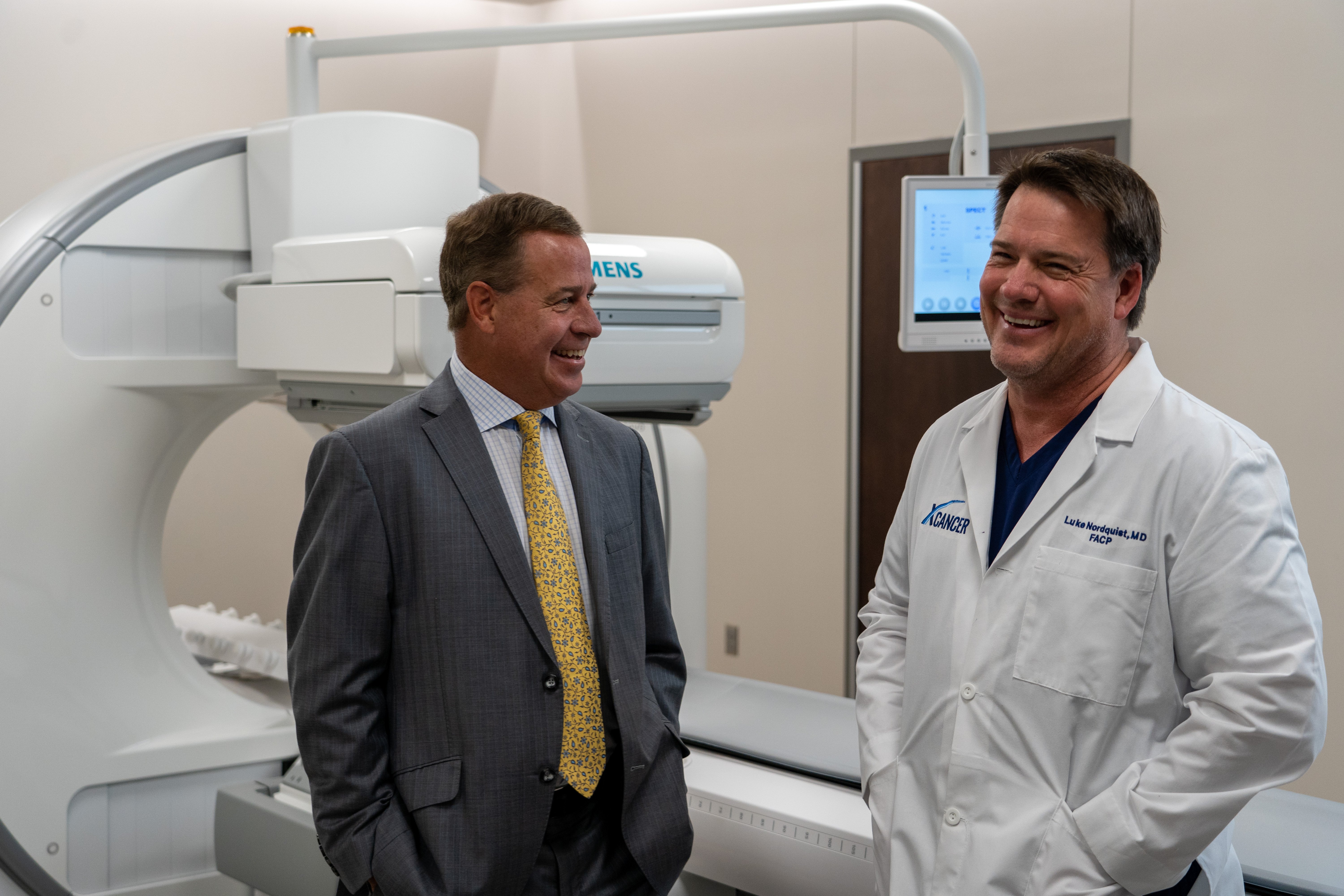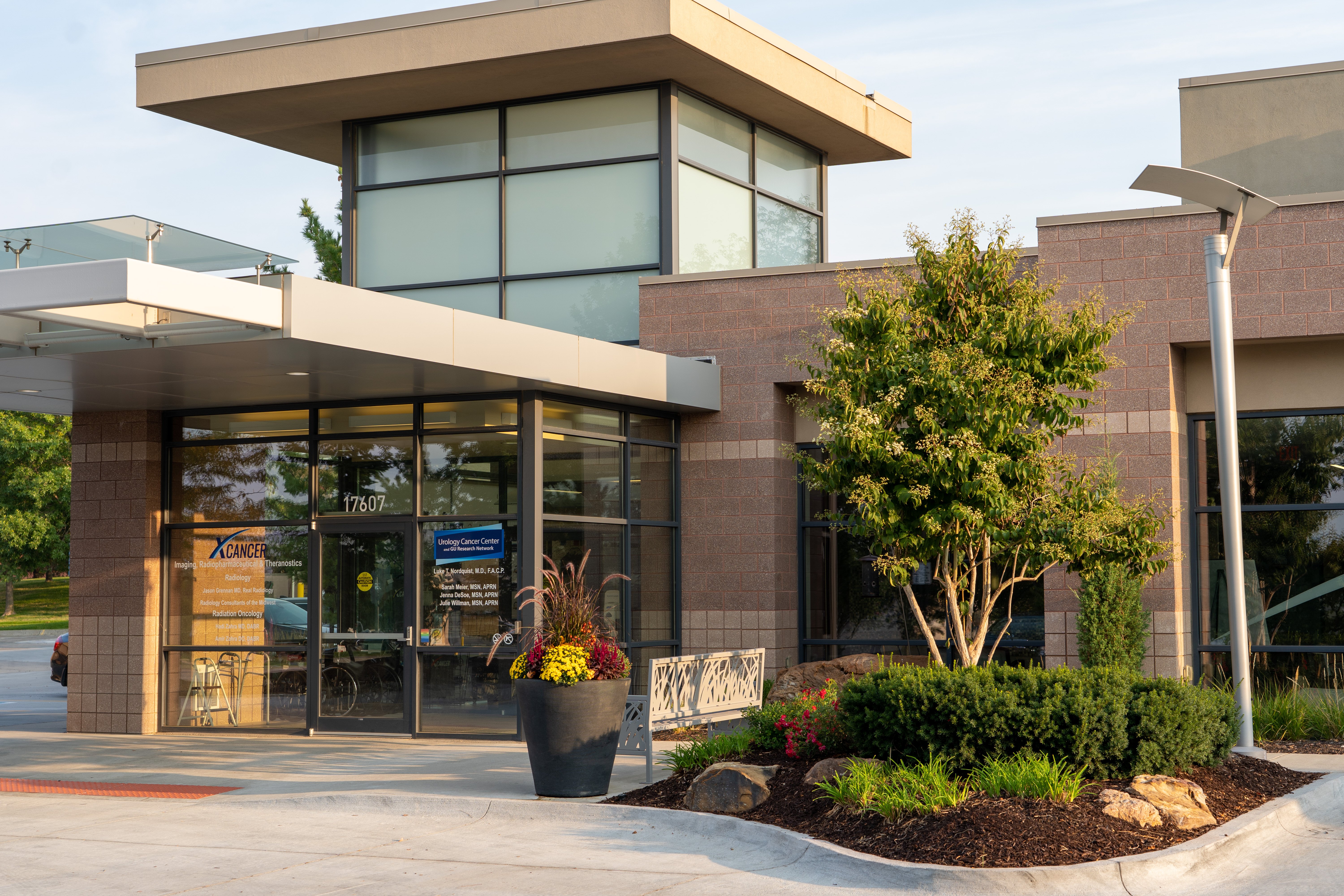 ---
About Cassling

Cassling is an Advanced Partner and authorized sales and service organization for Siemens Healthineers. Founded in 1984 by Bob Cassling and headquartered in Omaha, Nebraska, the company is committed to offering comprehensive support to healthcare providers—including world-renowned diagnostic imaging equipment, 24/7 service, project management, marketing, continuing education and everything in between.

Cassling is a strong supporter of the imaging profession and believes professional development and ongoing education are essential to creating a vibrant healthcare community. Cassling helps organizations of every size, from critical access hospitals and diagnostic imaging centers to large health systems and IDNs, to increase efficiency, decrease costs and enhance patient care. Learn more at www.cassling.com.

About the Urology Cancer Center and the GU Research Network

Dr. Luke Nordquist founded the Urology Cancer Center (UCC) in 2010 with the primary vision of becoming a Center of Excellence and Medical Destination for patients suffering with Prostate and other Urologic Cancers. Their globally recognized research program provides access to the most effective and individualized treatment options available today. Patients from over 40 states, coast to coast, call the Urology Cancer Center home for their cancer care. Every patient has a dedicated team of professionals with one mission: to provide each patient with unsurpassed personalized cancer care accomplished through deep heartfelt compassion, extensive and comprehensible education, the most proficient cancer management, and an unparalleled focus on improving survival and quality of life. To learn more, visit GUCancer.com.
Meet the Author
As Cassling's Marketing Manager, Veronica Sapp is responsible for leading Cassling's marketing strategy through multimedia campaigns and overseeing the day-to-day operations of Cassling's in-house marketing department. Prior to joining Cassling, Veronica served the healthcare community for nearly 10 years in a marketing career focused on medical staffing and long-term care. She earned her degree in Public Relations from the College of the Ozarks in Missouri.