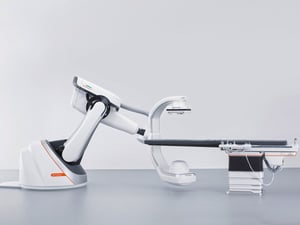 A first-of-its-kind heart catheterization lab is now at Children's Hospital & Medical Center.

Omaha, Neb - Nov. 14, 2019 – Children are not just small adults; they have unique needs that require highly specialized expertise. At Children's Hospital & Medical Center, physicians and staff know this well, serving the youngest and often most fragile patients. They know the finest of details can make a big difference in a child's care, outcomes and experience.
It comes as no surprise that the Omaha-based facility has added a state-of-the-art heart catheterization lab, featuring the ARTIS pheno—believed to be the first system of its kind installed in a pediatric setting in the United States or worldwide. Manufactured by Siemens Healthineers and installed by Cassling, a local equipment sales and service provider, the ARTIS pheno is a robotic C-arm angiography system created for use in minimally invasive interventional procedures.
The system will be used by Children's physicians to help diagnose and treat pediatric patients with congenital heart disease—generating 3D images in real-time with life-like detail to give doctors crucial diagnostic information.
"Cassling is pleased to provide Children's with this advanced technology, which can help their clinicians deliver the most precise surgical care," said Mike Cassling, CEO of Cassling. "We consider ourselves fortunate to support an organization, especially right here in our hometown, that is so dedicated to improving pediatric outcomes. We're humbled to be able to equip the hospital with local imaging and surgery service in combination with Siemens world-renowned imaging products."
According to Jeff Delaney, M.D., director of Interventional Cardiology at Children's, the system's capabilities will not only impact patient care today, but its versatility will be instrumental in pediatric treatments for years to come.
"This is a full-service cardiothoracic operating room and complete interventional catheterization suite," said Dr. Delaney. "We can do anything from a standard open surgical procedure for heart surgery or we can do a wide array of diagnostic and interventional catheter procedures, including making pressure measurements and assessing valve disease. All of this can be done within one room."
The system is unique for several reasons. Designed specifically to maximize efficiency in the hybrid OR, the ARTIS pheno can be unobtrusively moved into and out of the surgical area. This allows optimal patient access across patient types—including challenging pediatric cases—while providing access needed by surgical and anesthesia teams to make complex interventions easier.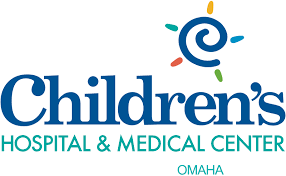 It's also engineered to limit infection risk due to uninterrupted airflow that is a result of no ceiling-mounted components. Plus, the system offers optimized visibility at the lowest dose with its structure-sensitive algorithms that permit an even greater reduction of radiation dose while maintaining optimal image quality.
"When we're doing a catheterization, this system gives us outstanding image quality at a faster speed, and if you can image at a faster speed, you're using less radiation and less contrast and you're getting more information more quickly," said Dr. Delaney. "Many of our pediatric patients have cardiac disease of the greatest severity and may need multiple catheterization's over the course of their lifetime, so this helps us keep the cumulative dose lower."
With this new robotic system at Children's, parents can have confidence that their child will get one of the most advanced surgical systems to drive minimally invasive procedures.
"We're doing everything possible to meet the future needs of children, and that includes making investments to care for some of the most critically ill kids, our heart patients," said Dr. Delaney.
###
About Cassling: Cassling has been an Advanced Partner of Siemens Healthineers since 2001 and has 35 years of trusted healthcare experience and dedication to our customers—and ultimately to your patients. We are proud to represent Siemens to offer exclusive, authorized representation for its family of mobile surgical C-arms and urology systems.

We are dedicated to your area and committed to offering you affordable, innovative technology; the highest quality; and low dose options—all with a focus on providing the best for your patients. Our industry experience guides us in developing strategic insights and service excellence to help you maximize your investment in Siemens' equipment. Learn more at www.cassling.com.
Meet the Author
Cassling strengthens community healthcare through customer-centric imaging and therapeutic technology, services and solutions. From critical access hospitals and diagnostic imaging centers to large health systems and IDNs, Cassling is committed to helping healthcare organizations improve access and outcomes, create efficiencies and lower costs.