Hospital CEO Talks Collaboration, Culture and Community in Cassling Podcast
by Kyle Salem, Ph.D. on Apr 17, 2019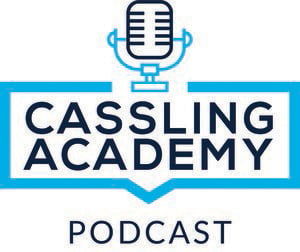 "What can we do outside of the four walls of our hospital to impact the overall health of our community?"
Recently, Mike Hansen, CEO and president of Columbus Community Hospital in Columbus, Nebraska, chatted with Cassling President Kyle Salem. As part of their wide-ranging conversation, Mike touched on the importance of establishing relationships with Critical Access Hospitals and large health systems alike, the power of culture for improving patient experience and the ways hospitals can enhance their place in the community without relying on inpatient procedures.
The following is an interview transcript edited for clarity and length. If you prefer, you can listen to the full podcast in the player below.
Kyle Salem: Thanks for joining us today on the podcast. I see you're originally from Ohio, can you give us a sense of your background and how you got from Akron, Ohio out to Columbus, Nebraska in healthcare?
Mike Hansen: I was born in Akron, Ohio but my dad was career Air Force. So we moved all over the country and a little bit around the world through his career. In my healthcare career, it was kind of the same thing, moving around a lot.
My first CEO position was in Pender, Nebraska, a critical access hospital, 25 beds, for about four and a half years. And then I came to Columbus, Nebraska in 2009 and have been here for almost 10 years.
Too Big For CAH; Finding a Niche
Kyle Salem: For those of our listeners that don't know about Columbus, it sits in an interesting spot where Columbus Community Hospital is too big to be a critical access hospital. They're bordered on the east by Omaha and the south by the Lincoln markets, and Norfolk to the north. Can you talk a little bit about Columbus Community Hospital: the services, the patient base, etc. What should people know?
Mike Hansen: You're right Kyle, it really is in a sweet pocket. When I interviewed in 2009, one of the reasons I decided to take the job was because I saw tremendous opportunity in Columbus. It had a great board that had a nice vision for where the hospital needed to go. They really wanted to take it from a small rural community hospital to a larger regional referral-type hospital. Over the past 10 years, that's really what I've been working on. We have probably more than quadrupled in size in that 10 years.
Basically, what we looked at was where were the gaps in terms of programs and services? Where were the gaps in terms of providers? What did we need to do to continue to take the organization from a good organization to a great organization? The thing I'm most proud of in that 10 years is the organizational culture that we've created here. It's just a great group of people and physicians that work here. And they truly are connected to a purpose here. It's been a really fun ride over the ten years to see it turn into the vision the board had back in 2009.
Kyle Salem: Would you view that board's vision as being somewhat of an assertive move in light of the changes that were occurring in healthcare back then and have in some ways accelerated since around consolidation and integration of networks? Were they saying we need to get bigger in order to survive that space?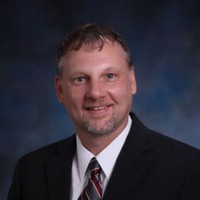 Mike Hansen: I think the board really did have some foresight in terms of that vision. They knew that they wanted to be a strong, independent hospital. In order to do that, in order to survive with the way things in healthcare were changing, they knew they had to grow into that regional referral-type facility. And they had to be able to collaborate and work closely with other big hospitals around us. That's what we focused on. Columbus refers out to a lot of the big hospitals in Omaha and Lincoln, so we had to develop those types of relationships.
We [also] had to collaborate and work with about six or seven critical access hospitals around us. We know that, most healthcare, you want to keep it local if you can. And we're a full service acute-care hospital, so we knew we had to build those service lines. We knew we had to bring in the providers to be able to provide that healthcare here locally.
And we also had to realize who we weren't. There are some things we're never going to do here in Columbus like invasive cardiac surgery, brain surgery and things like that. We really had to be comfortable with who we were and who we wanted to be.
Collaboration with CAHs, Larger Hospitals
Kyle Salem: Are there any lessons learned as you've gone through that process of working with the critical access hospitals around you in terms of building those relationships? Things you wish you would've done differently or things you're really proud of the way you achieved them?
Mike Hansen: Healthcare is local. Just like we want to be able to do things here locally in Columbus, we want to respect the fact that those CAHs want to do what they can locally as well. So we do outreach with those hospitals, and we send our surgeons and our physicians out to those communities. As long as they have the capabilities, the staffing and the competence to do things locally, we really support that. And then when they need us in terms of a higher level of care, we're there.
I think we've built a very trusting relationship with the critical access hospitals around us. They know we're really going to support them doing things locally and not just automatically pull things into Columbus that they could do there. It's good for the patient, it's good for the patient's family and it's good for the hospital there locally. That's the only way those critical access hospitals are going to be able to survive long-term is if they have that type of collaborative relationship with somebody like us.
Value-Based Care
Kyle Salem: Are there other steps Columbus has taken in light of the value-based care shift that's going on? You're too big to be critical access and live under the cost-based reimbursement. How has Columbus started to look at that to figure out how to address value-based care?
Mike Hansen: There's a couple things we really focus on. Number one is building the service lines we need to fill in all the gaps and then focusing on maximizing our revenue and making sure we're getting everything we are entitled to in terms of revenue. On the flip side, we look at what we can do to control our expenses.
That's something we've done very well. When you look at our cost-to-charge ratio, we're much better off than a lot of hospitals in our similar size and situation.
We're not critical access, so we don't get cost-based reimbursement on everything, but we are involved in the Demonstration Project, which is a national project which provides cost-based reimbursement on the inpatient side only.
The other thing we've done is eliminate all our long-term debt. I think we eliminated our bond debt in 2010. So we have had no long-term debt for the last nine years or so.
We're doing well financially. Our margins are much higher than most hospitals' margins. In fact, I was just looking at our margin last Monday night at our board meeting. I think we're at about a 10.9% margin, which is pretty good. Over the last nine years, our margins have been very similar, double-digit margins. Most hospitals would be happy with a three or four percent margin. There's a great majority of hospitals across the country that are operating in negative margins. As a business, you really have to have at least a three to four percent margin to be able to reinvest back into your operations appropriately so you can continue to hire and retain staff, replace equipment and stay state-of-the-art. We've been able to do that.
Then, we also turn our focus to outside our four walls in terms of addressing wellness and the social determinants of health. That's where we're headed. What can we do outside of the four walls of our hospital to impact the overall health of our community?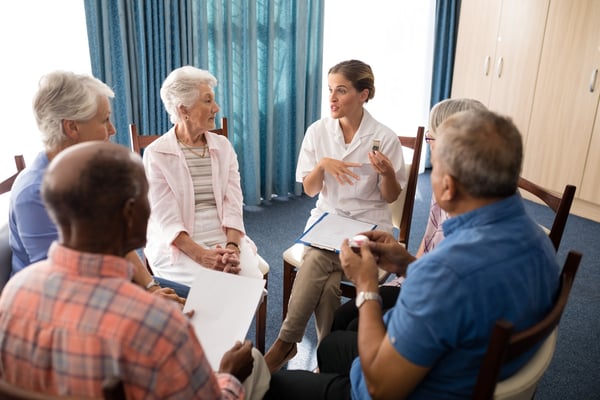 Kyle Salem: I think that's one of the themes we continue to hear is the shift of hospitals and health systems into more of a community wellness organization so that we're not just focused on sick care, but we're also focused on well care, and the thought of 'how do we continue to maintain health in our communities as opposed to simply fixing it once it's broken?'
Mike Hansen: Absolutely. What I hear from people is, 'isn't that counterintuitive to what you do?' Well, yes and no. Our mission is to improve the health of the community, so that's what we need to be focused on, rather than getting inpatients in our hospital. Our inpatient business is really only about a third of what we do. Two thirds of what we do is outpatient.
If we can take care of our community and make them healthier and keep them out of the hospital, we'll still see those patients in outpatient settings and in places like our wellness center. Our mission is really to improve the health of the community, not to have inpatients.
Concerns and Opportunities
Kyle Salem: That actually dovetails perfectly with our tagline, which is 'Strengthening community healthcare.' Our goal is really to provide the assistance and the solutions to our customers to allow them to then turn around and strengthen their community healthcare, however that's defined.
Let's talk quick about what keeps you up at night. What are you worried about?
Mike Hansen: I worry about a lot of things, but I guess the changing healthcare environment and what is going to happen next. We have the Affordable Care Act and obviously there were some good provisions. What I'd like to see is maintaining those good provisions and building upon them. If we could get our Congressmen and Senators to focus on what's best for the American people in terms of healthcare and really building on what's good in our healthcare system and continuing to focus on that rather than trying to tear everything apart and start over, I think that's something I worry about.
I do a lot of advocacy. I work with the Nebraska Hospital Association and also the American Hospital Association. I'm on the regional policy board for AHA and I really try to drive changes in healthcare that are going to be positive and add value to what we do every day.
Kyle Salem: From that perspective, do you see any clear opportunities for Columbus Community Hospital over the next three to five years?
Mike Hansen: I think we will continue to look beyond what we do here in the hospital, which only affects 14-20% of a person's health. All those other things that happen in our community in terms of the social determinants of health need to be focused on. What can we do to improve people's eating habits? What can we do to increase their physical activity? What can we do to impact their behavioral choices? What can we do to provide better housing? The list goes on and on.
The Columbus Culture
Kyle Salem: One of the things you mentioned up front was you're really proud of the organizational culture you've built at the hospital. In our last few minutes, can you take a minute just to describe how you would categorize your culture? What are the tenets of it? Are there things specific about your culture that you think everybody ought to know?
Mike Hansen: Culture eats strategy for lunch. You can have a great strategy, but if you don't have a good organizational culture to execute that strategy, you're not going to get very far.
I think communication is the key to everything we do. The groundwork that's laid is building that good communication. The next thing I focus on is an initiative around improving the patient experience and the family experience in the hospital.
Our initiative is called 'patient-focused excellence,' and it really provides the tools and resources that our staff need to provide a better patient experience. Simple things like identifying themselves to the patient, telling them who they are, what they're going to be doing, how long it's going to take and things like that.
Then the third thing I do is called 'just culture.' Just culture creates an environment where people feel safe to talk about mistakes and really create a learning opportunity. Everybody is human. We know people are going to make mistakes, but what we want to do is create that safe culture for people to talk about that and report it so we can run an algorithm on what happened. How can we build in checks and balances and fix it so that it doesn't happen again?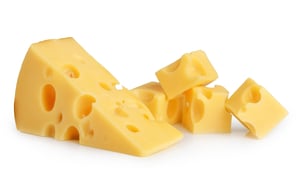 It's kind of the Swiss cheese model. You have all these holes aligned in a bad culture where, if a mistake happens, it falls all the way through to the patient. We want to build in checks and balances so that if a mistake does happen it doesn't impact the patient.
The last piece is a process improvement tool. Here we use 'Lean' to look at our processes and systems, evaluate them to make sure every step makes sense and adds value, not waste.
What you see is a culture that is much happier. People really enjoy their jobs. Our turnover rate right now for this year is 7.9% annually. The industry average is about 18%. So people enjoy their job and want to work here. It creates a culture where, once you get that flywheel going, it builds on itself. When people are really connected to a purpose and when they enjoy what they do and are passionate about what they do, you have a great organization, and you know they're going to take great care of our patients.
Kyle Salem: We're certainly big believers in culture. Any final comments or dare I even ask you for predictions for the industry over the next couple of years?
Mike Hansen: I just hope our congressional leaders can get their act together and really focus on improving the healthcare system we have and engaging all key stakeholders that impact the overall cost of healthcare. Obviously there's been a big focus on hospitals and providers. But we need to get other players, i.e. the pharmaceutical industry vendors and other key stakeholders that impact the overall cost of healthcare, to the table to really talk about how we can continue to build a better healthcare system and continue to drive down the cost. Otherwise we're looking at socialized medicine and I don't think that's going to be a good thing for anybody.
Kyle Salem: Right. Well, thanks Mike, I appreciate your time today.
Mike Hansen: You bet. Thank you, Kyle.
Meet the Author
Kyle Salem, Ph.D.
President of Cassling
Kyle joined Cassling in February 2005 and was named President in 2017. Kyle holds a doctorate in Biomedical Engineering as well as business education through the Kellogg School of Management. Prior to Cassling, he worked with Siemens Healthcare's Magnetic Resonance Imaging division serving as a scientist and manager.

Today, Kyle strengthens community healthcare by working with customers to ensure Cassling's offerings meet their short- and long-term goals, as well as clinical, financial and organizational needs. With a focus on helping customer increase quality and decrease cost, he manages Cassling's corporate strategy, advising the organization on industry direction and trends to help intelligently drive the growth, while exploring new business opportunities.

Click here to request more information about Cassling's Speakers Bureau or call 800-228-5462 ext. 1117.