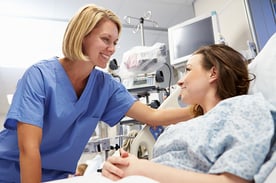 Diagnostic imaging is an important part of a patient's journey through both health and illness. But their interaction with this highly technical, sophisticated equipment and process can be daunting and produce a high level of anxiety, even fear. Providing as positive a patient experience as possible is important not only to the patient's health but also to the wellbeing of the hospital, practice, or facility providing the procedure.
According to a Harvard Business Review report, "Improving the Patient Experience," facilities that "provide disappointing patient experiences are four times more likely" to suffer poor reputations than facilities that provide a good experience. And a bad reputation can result in loss of referrals and revenue.
Technology itself plays an important role in improving the patient experience through mobile CTs, tablet workflows, and ergonomic details like wide bores.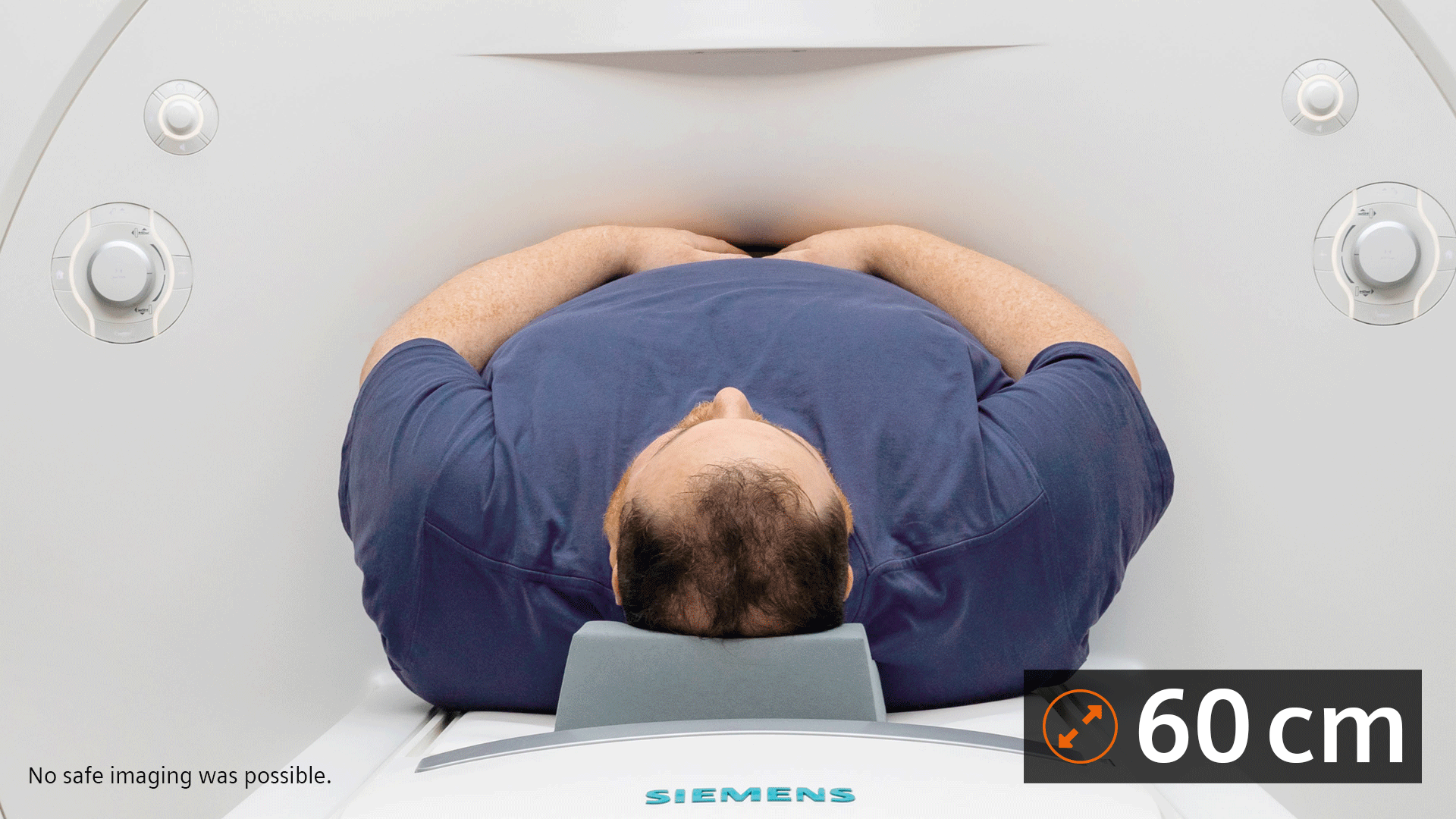 Enhancing the environment with environmental theming and visual art can transform the diagnostic imaging-patient experience. These include interactive projection systems, colorful gantry skins, MRI shielding, ambient lighting, and murals.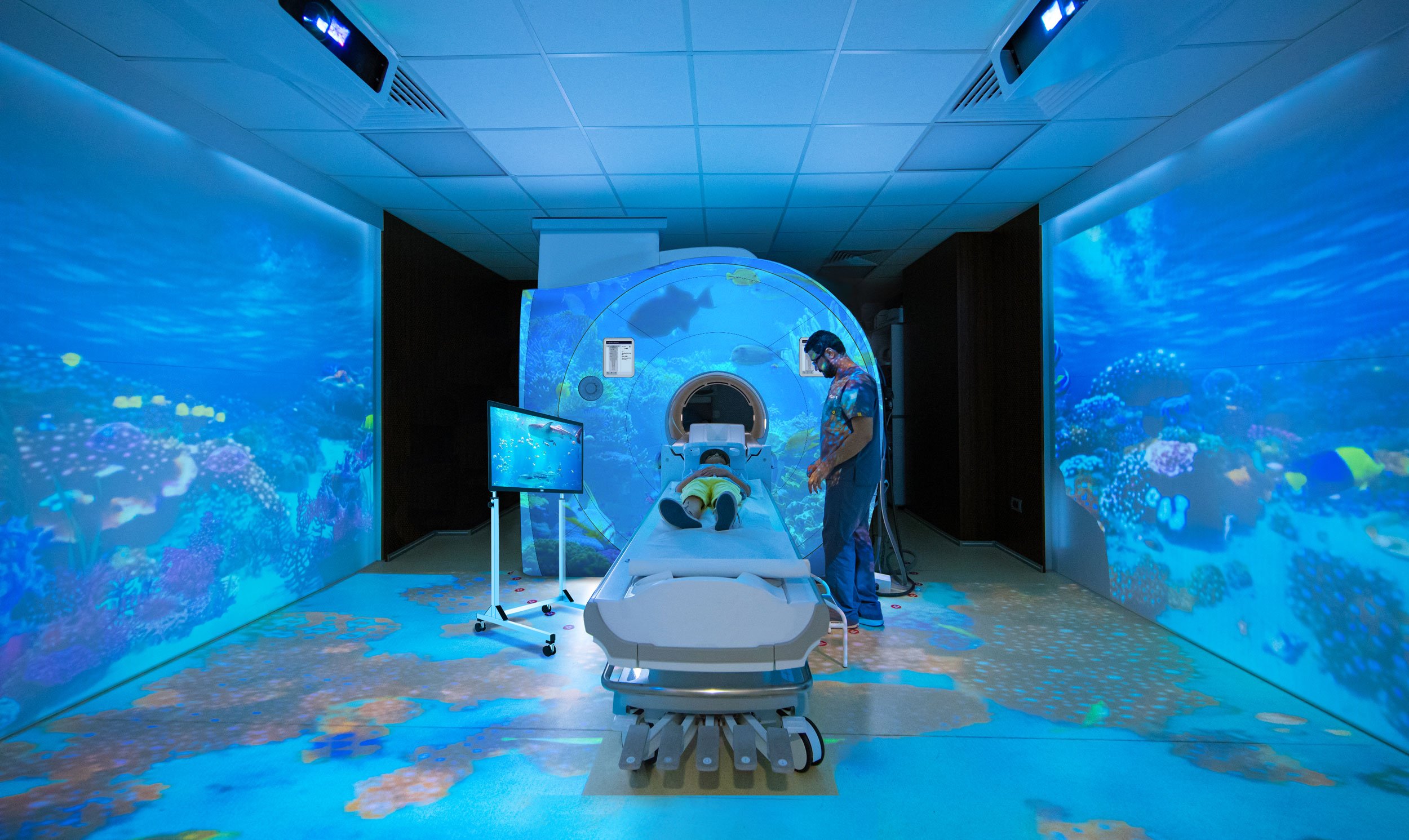 But the patient experience is cumulative, the product of multiple touchpoints across their healthcare journey. And while technology and environment play large roles, the part played by the diagnostic professional is just as important. Here are three ways healthcare professionals can help alleviate those fears.
1. Build a friendly relationship and rapport with your patient. Conversation can go a long way in reassuring them. Begin by asking about themselves, but don't worry that you need to be superficial. They're likely to be experiencing anxiety about the scan or procedure and may not verbalize it. Be sure to ask them. Ask how they're feeling and address any fears they may have. Reassure them you'll take good care of them during their appointment. And just because you're wearing a mask doesn't mean you don't need to smile. A genuine smile is expressed in the eyes, so be sure to face them whenever you can.
2. Provide plenty of information about the procedure. The more informed your patient feels, the less anxious they will be. Describe what they can expect from the scan, including sights and sounds. Explain why the test is necessary and how long it should take. You should also ask your patient if they have any questions and provide the best answers you can. And be sure to address the topic early rather than have them bring it up at a point where it could disrupt a procedure or scan. Information can be empowering. The more they know, the more in-control they'll feel.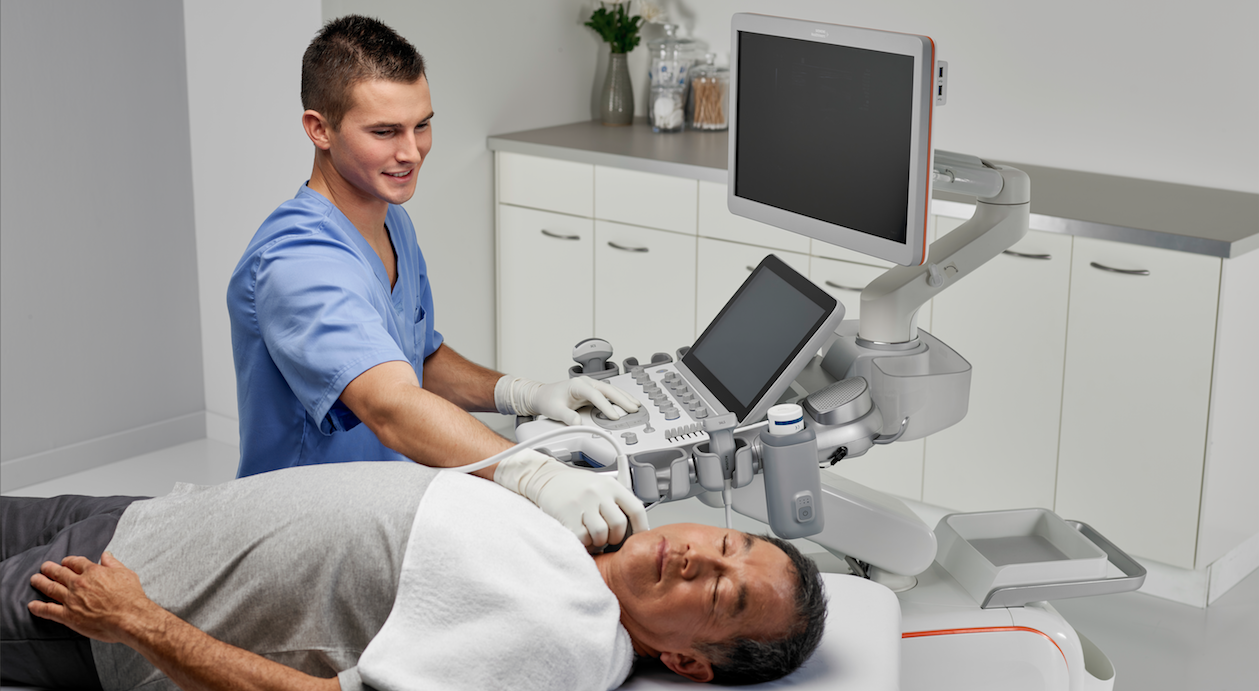 3. Provide an audio distraction. If the noise of a procedure is overwhelming, provide non-magnetic earphones/headphones and music, or earplugs, especially if the room doesn't have visual elements that allow them to focus their attention elsewhere. This will help them to escape the mental confines of equipment such as an MRI scanner. Music will mask the loud noises made by the scanner and help them to relax. Before starting any test, make sure your patient is as comfortable as possible. Ask if they need to visit the restroom, or get a drink of water, before proceeding. Once they're lying on the scanner table, ask again if they're comfortable. Do your best to accommodate them. If they're feeling discomfort from anything that can't be changed, ensure the patient that you'll finish the scan as soon as possible.
Reducing stress and anxiety contributes to patient satisfaction with their diagnostic experience and overall healthcare journey. Satisfied patients are more trusting of the medical advice they receive and are more inclined to follow it. This could lead to better clinical outcomes and reputation for the facility or hospital, which in turn could help attract more patients and referrals–and satisfaction for the diagnostic professional.