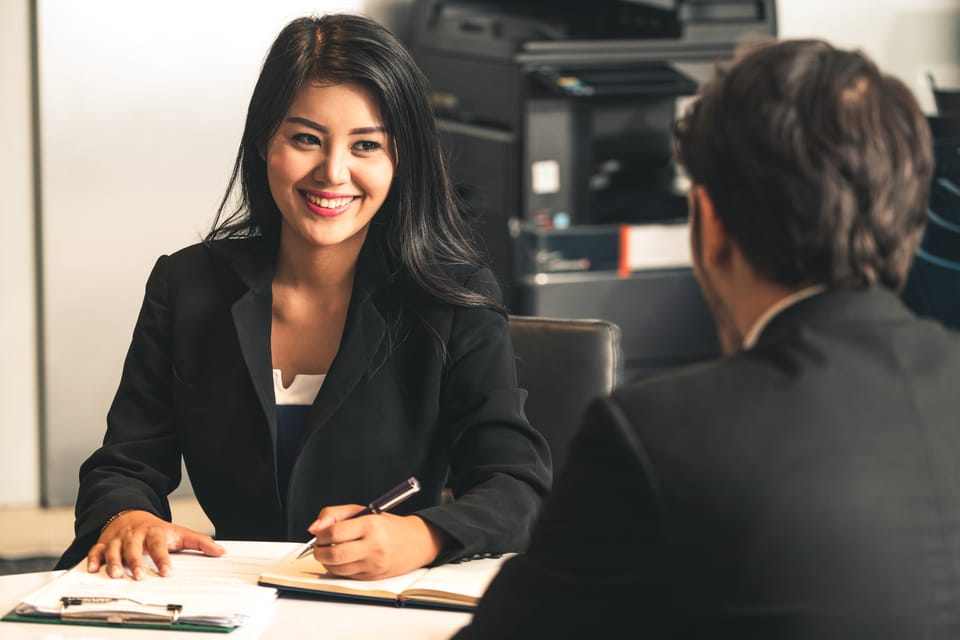 So you want to talk about performance.
That's not a question. It's a statement. You want to talk about performance. If you're a healthcare manager or executive, you need to be giving your employees consistent and constructive feedback about their performance.
Providing Consistent Performance Feedback
This is something a lot of leaders forget to do. Actually, I don't think they forget to do it, they just find that it takes a little time to do it. Which is true, to an extent. But it's not a valid excuse when you consider how important the feedback process is toward achieving strategic goals.
I see a lot of leaders in organizations who like to "delay" performance feedback. They tend to wait until the annual performance review before they have the important conversations with employees. I think that's an excuse for leaders to not have to address employees with any kind of immediacy. It's easier for them to clump performance issues together and wait until the annual review to provide that feedback.
Some leaders, on the other hand, do a great job providing feedback to employees on a regular basis, perhaps monthly or, even better, weekly. I don't think that's the norm, however. What I do know is that providing performance feedback takes a little bit of practice and a little bit of knowledge regarding human behavior.
Leadership, as you've heard me say before if you've attended one of the Cassling Leadership Institute webinars, is all about human behavior. We don't lead reports. We don't lead projects. We lead the people who are engaged in those activities. And human behavior is really difficult to understand, right?
Actually, it's not. Understanding human behavior is really pretty simple if you just know what to look for.
Identifying Performance Problems
Let's talk about a couple symptoms of performance issues. The symptoms, if we look for them, are visible at every level of the organization.
Miscommunication
For example, have you ever heard or have you ever said, "I didn't know you wanted it done that way?"
That's a symptom. Specifically, it's a symptom of a gap in performance. That's an employee saying, "I didn't have clear expectations or a clear understanding of what needed to be done." Is that the employee's fault? Nope. It's our fault as leaders. Performance is on us. We often think employees are the source of performance issues. Most often, actually, performance issues are directly related to leadership.
So if an employee says, "I didn't know you wanted it done that way," it's a pretty good indicator that they either didn't have clear communication of expectations or they didn't get feedback on the job they were doing. Regardless, it's up to the leader to make sure they have everything they need to perform at a high level.
Leadership
Let's look at another example. When do you reward an employee for doing something wrong? Would it surprise you to learn that this happens quite often? It's true, and it doesn't have anything to do with the employee's performance. It has everything to do with us as leaders. Here's what I mean: What typically happens when an employee does something wrong? An ineffective leader would try to take the project or assignment back or say something about just doing it themselves. It's the perception of the employee, then, that if they do something wrong, they will get their work taken away from them. To some employees, this is a reward!
Constructive Feedback
Let's look at another example. If you have a specific time you are supposed to start your shift, and you come in late, do you receive performance feedback? You need to receive immediate and constructive feedback in order to correct the behavior. If I don't say something to the employee who is coming in late, they may perceive this as being a reward. Pretty soon they come in 15 minutes, 30 minutes, an hour late because it must be okay if the leader didn't say something.
On the other hand, and I see this even more often, we punish people for doing something right. Let's put it this way: If you do a great job, what happens? A lot of the time, you get more work to do! The better the job, the more work you have to do! That's punishing someone for doing something right. It doesn't matter if we as leaders think they can handle the extra work; we give it to them. These are our "go-to" people.
Do you have any "go-to" people? How do you think they feel about getting more work to do just because they try to do a good job? For some people, yes, this is a reward and they appreciate the extra assignments or projects. However, it can also be a deterrent to high performance.
Leading Employees' Performance
Understanding a little bit about human behavior can go a long way in leading performance. If you understand how the decisions you make regarding clear expectations, communication and workload can affect employee performance, you will understand how to positively influence your team to do great work.
This is one of the reasons I like working with Cassling. As I've said before, they get it. They are proponents of providing constructive and consistent feedback for employees. I think it's also one of the reasons why they support the Leadership Institute. Sharing this kind of knowledge, even a little bit, can have a positive impact on leadership and employee performance across healthcare organizations.
Of course, there are a lot of other variables that come into play when talking about performance but, as you'll see or, as you've experienced, a leader's role is about leading performance. Understanding human behavior and performance is key to getting the outcomes that you want from your employees, yourself and your organization.
For more insight into ways you can help your employees succeed and keep business running smoothly, subscribe to our blog!