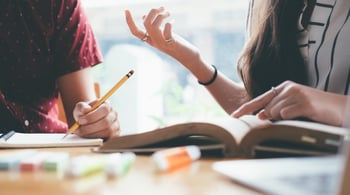 The ASRT Foundation, the philanthropic arm of the American Society of Radiologic Technologists, has announced the recipients of the two $4,000 scholarships, awarded to healthcare professionals continuing their medical imaging and radiation therapy education and expanding their credentials.

Omaha, Neb. – July 10, 2023 – The Bob Cassling Memorial Scholarship has been awarded to two deserving medical imaging/radiation therapy students who will soon be able to make a positive difference in their communities.

The ASRT Foundation has announced the record-breaking 85 recipients of the $357,325 worth of scholarships for the upcoming academic year. Among that scholarship money were two $4,000 scholarships created by Cassling in honor of the company's founder.

The scholarships are one of the ways Cassling seeks to meet its goal of strengthening community healthcare — by bolstering the professional development of radiology professionals. Both of this year's scholarship recipients shared the significance of the financial support they've been awarded.

"My two youngest daughters recently asked me, 'Mama, why are you going back to school?'"said Tiffany. "I told them that I wanted to make them proud of me and I wanted to be a good role model for them both."

Another scholarship winner, Kiara, had this to say:

"I have had to leave my full-time job and find a part-time job in order to attend school full-time while obtaining clinical hours for my program. This scholarship is going to help me financially get through school with little to no debt."

Kiara is an R.T.(R) licensed in both radiography and CT. After graduating with her A.A.S. in radiation therapy at Weber State University – Utah, Kiara plans to take the ARRT Radiation Therapy Exam. Eventually, she'd like to pursue a B.S. in radiologic technology.

The cost of higher education can be daunting, and Cassling is proud to be a part of these professionals' journeys towards making a difference in the lives of patients.

The application period for next year's ASRT Foundation scholarships, including the Bob Cassling Memorial Scholarship, will open later this year. Subscribe to Cassling's Knowledge Center to be notified when the scholarship period is open.
---
About Cassling
Cassling strengthens community healthcare through customer-centric imaging and therapeutic technology, services and solutions. From critical access hospitals and diagnostic imaging centers to large health systems and IDNs, Cassling is committed to helping healthcare organizations improve access and outcomes, create efficiencies and lower costs.

Cassling serves as a partner and strategic advisor to healthcare organizations—helping them navigate the challenges of the fast-paced, ever-changing healthcare industry. Through our partnerships, including Siemens Healthineers, Cassling offers the best of both worlds—an unprecedented level of service and local support in combination with world-class imaging technology. Our goal is to impact 350 million patient lives by 2030.

Headquartered in Omaha, Nebraska, and founded in 1984, Cassling is proud to be a family-owned company and have Midwestern values and integrity at the heart of what we do. To learn more, visit www.Cassling.com.