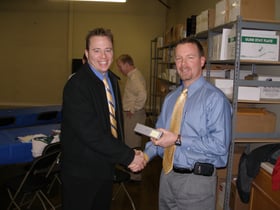 Field Service Engineer Ben Nelson joined the company two decades ago, and in that time span, much has changed. Imaging technology has evolved from film processing to completely digital, healthcare organizations have merged to create larger footprints and the industry itself has become more complex.
What hasn't changed since the new millennium is Ben's commitment and dedication to serving Cassling customers.
According to Ben's boss, Regional Service Manager Mark Groeneweg, Ben has always been "one of our top, go-to FSEs," he said. "Through his energy and integrity, Ben has built long-lasting relationships throughout the territory. The bottom line is that customers trust him."
Ben originally began working for Cassling as an FSE in Sioux Falls, South Dakota, and later moved to Rapid City to help support the business in the western part of the state.
"When Ben moved to Rapid City in 2002, there was a small install base, just a few pieces of Siemens equipment," said Mark. "Ben's technical expertise, initiative and accountability have been key to instilling faith in our customers so they know we're here for them."
Joe Matthews, Vice President of Service, agrees. "Ben is a very talented, driven and accountable service engineer," said Joe. "His customers appreciate him because they know he will not rest until they are taken care of."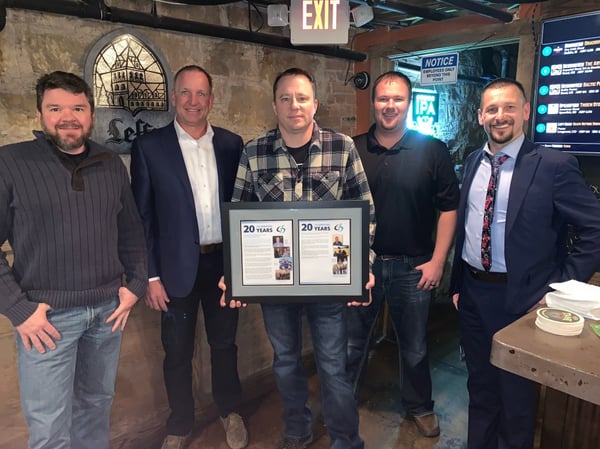 Fellow Field Service Engineer Jason Dannenbring (JD) has worked alongside Ben for the entirety of his 20-year tenure and appreciates how Ben embodies the Cassling culture. "He is very concerned with taking care of the customer and ensuring they have what they need," said JD. "Ben is passionate about ensuring our customers are happy."
Ben is also appreciated for his "unmatched enthusiasm and energy for helping customers maintain equipment." This comes from FSE Jeff Nelson, who also has worked with Ben for many years. "His sense of communication, advice, straight-forward thinking and knowledge make him a very respected service engineer who is able to make any situation fun and exciting."
There are a lot of stories about Ben's professional demeanor and enthusiasm to tackle each task or challenge put before him.
"Ben has a knack for coming up with a funny or relatable analogy to help explain a complex topic or get a point across," said JD.
FSE Mike Chayka agrees. "One of the best quotes from Ben on a hard problem is, 'something's not doing something,'" said Mike. "Ben is a huge asset to this company by the way he conducts business and the great relationships he has with our customers. Congratulations on 20 years and thanks for all the knowledge shared."
Team members who haven't worked with Ben as long, such as Kelly Meyer, FSE in Sioux Falls, can still feel his impact. "Ben has a solid reputation for being a great guy and well-liked by his customers," said Kelly. "Congrats on 20 years!"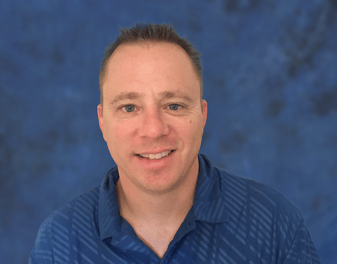 Ben, congratulations on reaching your 20-year milestone with Cassling, and thanks for taking great care of our customers!