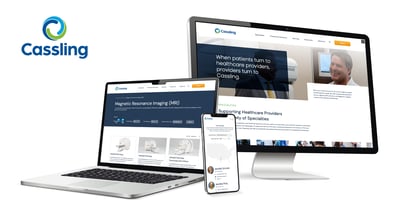 Our new website is officially live!

The Cassling website has been rebuilt from the ground up to improve your experience. When we launched our new vision for strengthening community healthcare earlier this year, it quickly became clear that we had work to do to convey the full scope of how we can help healthcare providers.

That meant we needed to completely rethink our approach to connecting you with solutions to improve patient outcomes and provider experience. With so much on your plates, and not much time to do everything you need to, we wanted to create a platform that's frictionless and easy to navigate, no matter who or where you are as a healthcare provider.

Why a New Cassling.com?

We're growing to serve you—from new Growth & Innovation partnerships and service offerings to our continued commitment to offering innovative imaging technology and digital health solutions from Siemens Healthineers.

We want to put more power than ever into your hands as you make decisions about what's best for your healthcare organization and your community. We know how important it is for you to quickly get answers to your most pressing questions. So we've created tools that will give you more customization options and insights into healthcare solutions than ever before.

But even as we work to empower you with transparent information about products, software and services, we'll never lose sight of the fact that our relationships with our customers matter more than anything. That's why we've made it easier than ever to get in touch with our team members, through tools that connect you to exactly the person (not a machine, but a person) who can answer your questions.

Here's what to expect as you browse Cassling.com:

Multiple Solutions; One Trusted Source

You can now quickly see how we can help you solve you pain points across different clinical specialties, including cardiology, surgery and more.

Whether you're looking for groundbreaking imaging systems, software that puts artificial intelligence to work to help you improve outcomes, or a range of financing, consultations and other services, our hope is to help you find exactly what you're looking for to solve the many challenges you face in the modern era of healthcare.

Unprecedented Transparency

Have you ever had trouble getting accurate information about an imaging system's size, room requirements, technical details or even how much it's going to cost you? We have you covered.

For the first time ever, we're letting you explore every single imaging system we can connect you with. And more than that, you can sort and filter these systems to find the item that fits your unique requirements.

Why spend your time diving deep into an imaging product only to find that its footprint is too large for the room it will wind up in? Why explore a system whose price and technological breakthroughs go far beyond what you actually need for your day-to-day imaging practice?

Our robust filtering system will let you make informed decisions about the imaging systems you're interested in. As you research new imaging technology, you can sort systems by room size, bore size, energy levels, release date and even price. And when you've identified a solution that meets your needs, our trusted, knowledgeable account executives will be there to respond to your questions and help you take the next step in securing that product.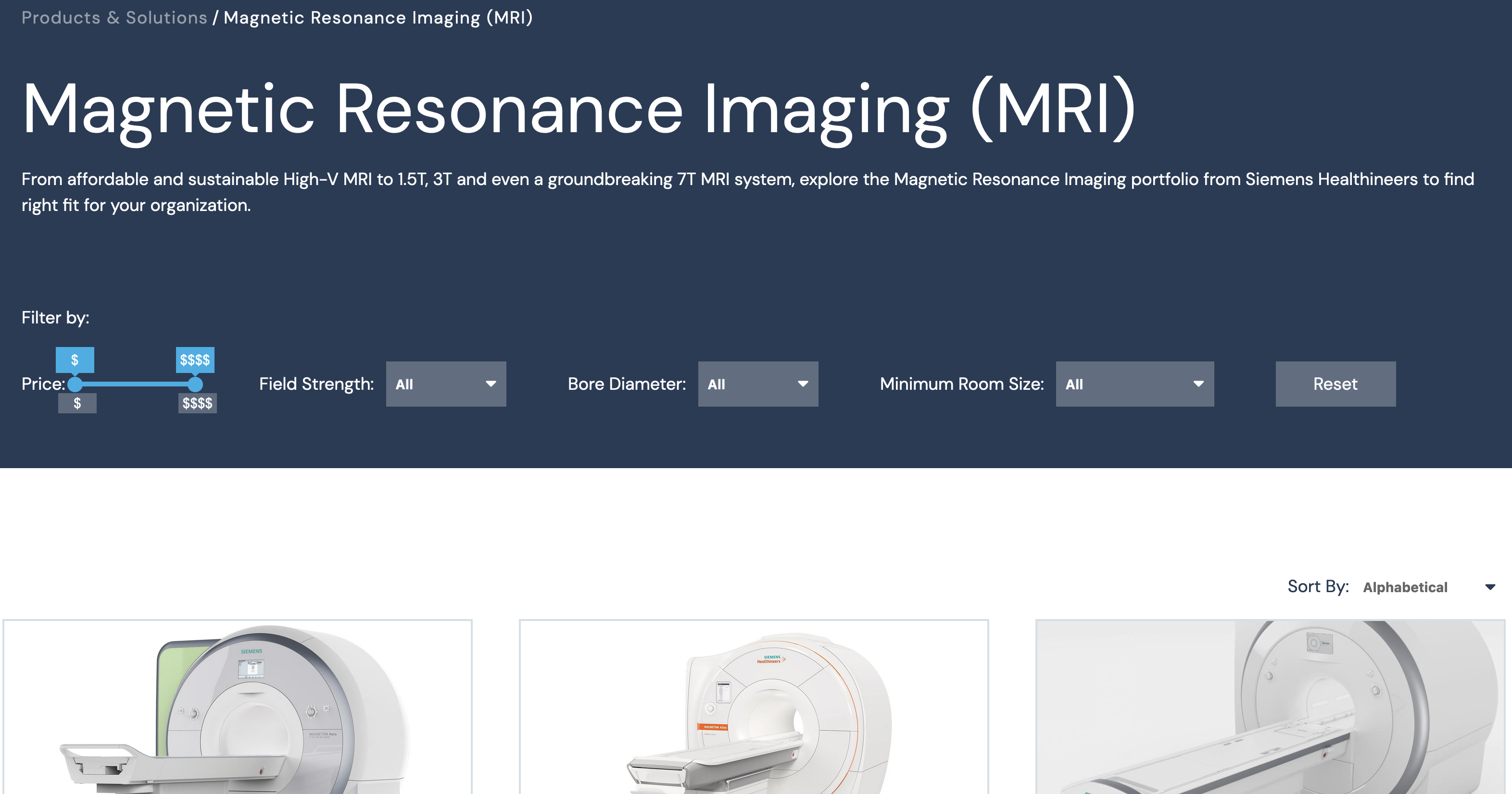 There's never been this level of transparency before, on Cassling or any website that connects providers with OEM imaging systems. Check it out for yourself.

Person-to-Person Help

Yet even as we put more power in your hands as a provider, we know how many of you rely on us to guide you toward making the right choice for your practice and your community.

Our redesigned 'Find Your Rep' page will help you easily get in touch with your specific Cassling representative. Simply plug in your Zip Code and (optional) the type of solution you're looking for to instantly see the individual who can answer your questions.

These aren't chatbots or AI programs. These are the actual people who will be helping you during your journey with Cassling, complete with email addresses and phone numbers so you can reach out to those team members directly. We're not hiding behind a smokescreen or forcing you to go through endless menus to find what you need.

When you're ready to contact us, you can do so quickly and easily. And if you don't know who to contact, even after inputting your zip code? No worries, you can still reach out to us at any time and we'll route you to the proper channel within 24 hours or much, much less.

Extra Credit

Finally, we know how many of you continue to rely on us and our Investing In You program for your continuing education needs. That program isn't going anywhere and, in fact, we're bringing you potentially more live and on-demand webinars than ever before in 2023. These will continue to be worth CE credits approved by the American Society of Radiologic Technologists.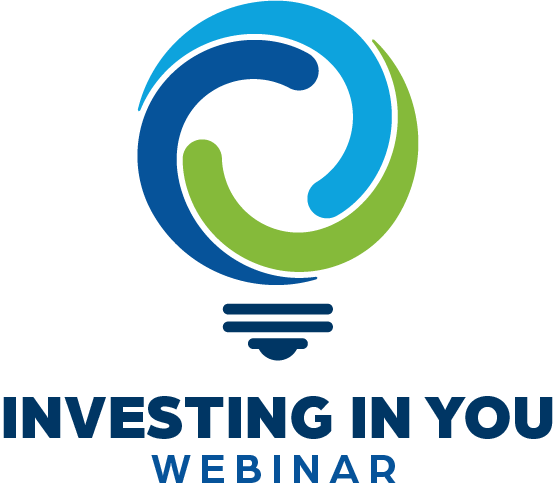 These webinars are in addition to an ever-expanding resource library dedicated to helping you expand your knowledge on the topics that matter to your clinical focus. We'll continue to provide you with imaging news, deep dives into technological innovations and unbiased looks into healthcare from our team and from the incredible speakers who power our Investing In You series.

Onward and Upward

Don't just take me at my word. Check out our website to see how we've evolved to meet your needs. And if you have any questions or feedback, please don't hesitate to reach out to me directly at veronica@cassling.com.

Thank you for all you continue to do to serve patients. We hope the new website will be a valuable resource in your mission.