On July 6th, the Centers for Medicaid & Medicare Services (CMS) released the draft rule for the 2017 Hospital Outpatient Prospective Payment System. Keep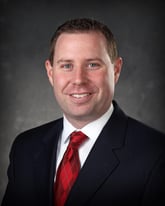 in mind, this is a draft rule and CMS is actively looking for comment on a number of their proposals; so, there is a possibility that the items inside of the rule can — and some certainly will — change. I'll get in to that in a moment, but first, I want to comment on Modern Healthcare's coverage of the proposed ruling.
The very same day that CMS released its draft for public comment, Modern Healthcare published (and continues to promote) an article entitled "CMS Angers Hospitals with Plans for Site-Neutral Rates in Outpatient Payment Rule." The article quotes Tom Nickels, an American Hospital Association (AHA) Executive VP for Government Relations and Public Policy, who said the AHA is "extremely dismayed" and further remarked, "the agency is actually proposing to provide no funding support for outpatient departments for the services they provide to patients."
Mr. Nickels must have read a different rule than I did. It was clear that CMS made a fair attempt to implement the law, specifically Section 603 of the Bipartisan Budget Act of 2015. For CMS to do anything other than implement the text of what was passed by Congress and signed by the President into law would be inappropriate. For CMS to do anything different, even in the face of "hospitals and health systems and more than half of the House and Senate requesting that CMS provide reasonable flexibility…", would have been wrong. In a country where we continually argue over the rule of law, the job of CMS is to follow the law. If the House and Senate wanted different regulations, they should have passed a different bill. They didn't, and now is not the time for the AHA to attack CMS for doing its job.
That said, this was a highly anticipated release because it embodies the implementation of site neutral payments for new outpatient facilities opened after Nov. 2, 2015.
Here's what the rule currently proposes:
Any facility more than 250 yards from the main buildings of a hospital are considered "off-site."
Any off-site hospital-based facility that was already billing (while not proposed, CMS is considering defining that as meaning had billed between fiscal year 2013 and Nov. 2, 2015) for a service may continue to bill for that service.
However:
The off-site facility MAY NOT move and continue to bill under HOPPS (one of AHA's big complaints).
The off-site facility MAY NOT take over more of a building (additional suites in a building) and bill from the new space under HOPPS.
The off-site facility MAY expand services within a clinical family if services within that family were already being performed.
The off-site facility MAY NOT expand to services outside of a clinical family and bill those new services at HOPPS rates.
So what's a clinical family? CMS is still trying to work that out. So far they've come up with a series of 19 families and some items don't fall neatly into specific family criteria. In short, there are two that apply to imaging — one called Minor Imaging; and another called Advanced Imaging. Minor Imaging includes basic X-ray and nuclear imaging. Advanced imaging includes CT and PET. Of note, MRI is not in the current clinical family chart. That may be considered a separate service, but we'll have to see.
One way to look at this is that CMS has done exactly what Section 603 calls for. If an off-site facility was not open by Nov. 2, 2015, and was not performing a procedure, in all likelihood they can't bill for it under HOPPS after Jan. 1, 2017. There is no guarantee that just because it's "imaging" it can be done in the future under HOPPS rates. The rules will be more exact than that and provide some specificity as to what a facility can and can't do. Additionally, if a facility moves or expands they put at least part of their reimbursement at risk.
I'm not upset with CMS for writing regulations that attempt to implement the law as written. In fact, I commend them for helping to reinforce the fact that the rule of law does still mean something.


Looking for more information about site-neutral payments? Watch our short video series.