Randy Wobig, Cassling Chief Information Officer, shares how he got started in the healthcare industry and about his transition into the corporate field.

As a small-town guy growing up in Cody, Nebraska, and graduating high school with a class of 11 students, you can imagine my dismay the first day I stepped foot on the University of Nebraska - Lincoln campus. It was one of the most important transitions I ever had to make.

There were more than 500 people in the auditorium of my first class, Biology 101. I walked in and just about walked out. But I remembered my upbringing and knew I had to stick with it.

A Work Ethic Born on the Ranch

Growing up and working on my uncle's ranch provided me with a strong work ethic. My family, dad and uncles taught me about accountability without ever actually talking about it. We got up at 5:30 a.m., went to bed at 9 p.m., and worked all day in between. No one questioned it or needed a day off. We had chores and jobs that mattered. If it rained and we couldn't stack hay, for instance, there were always other jobs - fixing fence, working cattle, or others - that had to get done. That's what you did.

This work ethic I developed on the ranch and being around my family carried me through my schooling, my early days in radiology and ultrasound and my position at Cassling.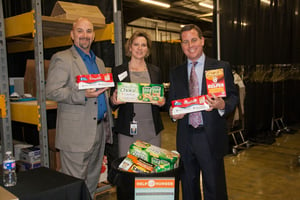 From Ranch Hand to Sonographer
A career on the ranch isn't what I had in mind growing up. I always thought I would be a doctor. When I was in college doing my medical prerequisites, my advisor said that if I wasn't sure about being a doctor, there were other jobs in healthcare I should consider. He recommended the radiology program at the University of Nebraska Medical Center. I changed my major from pre-med to radiography and applied for school in Omaha, where I spent the next three years as a student in radiography and sonography, then stayed on as a staff sonographer until 1999 at what is now Nebraska Medicine.
I found ultrasound to be unique within radiology. As a sonographer, you really have to understand the anatomy and physiology, adjusting the ultrasound equipment parameters to accurately capture what you're looking at so that you can provide physicians with the images they need to make an accurate diagnosis.
During my career, I participated in plenty of specialty work that went beyond abdominal and obstetrical imaging, particularly pancreas, liver and kidney transplant imaging. One of my favorite things was being a part of sonography in the operating room. When you're inside the OR, things take on a whole new pace and level of seriousness. It was an intense learning experience, but it ended up being very rewarding. I got to know the liver transplant team very well, and it was very compelling to see how they impact patients and how what you do as a sonographer impacts patients as well.
Digital Imaging
At some point on the job, I was asked to assist with some special projects utilizing computers and software. The physicist and some radiologists at the time wanted to move medical images around on computers, so I agreed to help. This was the beginning of PACS (picture archive communications systems) and teleradiology for the radiology department. I was one of a small team working with teleradiology, the mini-PACS in the radiology department, and the computers and software in the radiologists' homes.
It just so happened that all the software and hardware were purchased from Cassling. I got to know Mike Cassling and several of the company's Field Service Engineers, some of whom are still here today. It was in 1999 that Mike convinced me to take a leap of faith, come out of my comfort zone and join Cassling. It was a big step for me.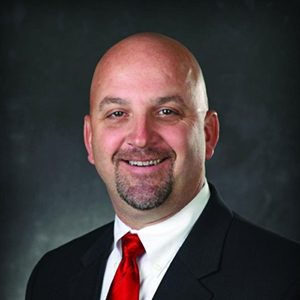 I joined Cassling as an applications specialist nearly 20 years ago, training radiologists on the computer hardware and software we sold them. With my knowledge of radiology, workflow, and how radiologists expected things to happen, I was able to provide a clinical eye to the technology. To me it wasn't much different than what I'd been doing previously with teleradiology and PACS in my former job, except I didn't have ultrasound gel on my hands every day. It was a good decision to make the move to the commercial business side, but I did miss the challenge of ultrasound, the close relationship with my fellow sonographers, and seeing the direct effect sonography had on patients.
My road within healthcare echoes what so many of my colleagues have been through, transitioning from clinical roles to supervisory positions and between public and private facilities. The one thing we all seem to have in common is that we never stop learning. This willingness to jump at whatever opportunity presents itself has served me well, and I'm always excited to touch base with our customers, many of whom I know from my Nebraska Medicine days, to see how they've also progressed in their careers. We share a few laughs and reminisce, and we tend to shake our heads in disbelief at how far we've all come.
A hard work ethic and intellectual curiosity can take you far in this field. I'm honored to be a part of healthcare and of the Cassling organization.