Using Ultrasound Elastography & Shear Waves to Interrogate Tissue Abnormalities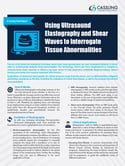 Shear wave elastography has seen increased utilization in recent years to noninvasively evaluate tissue abnormalities. It has been shown to help physicians confidently diagnose disease, reduce invasive procedures and measure treatment effectiveness.

Read our trend report to learn about the evolution of the technology and applications in liver fibrosis and breast lesions.


Trends in Ultrasound Pave the Path for Increased Utilization & Better Outcomes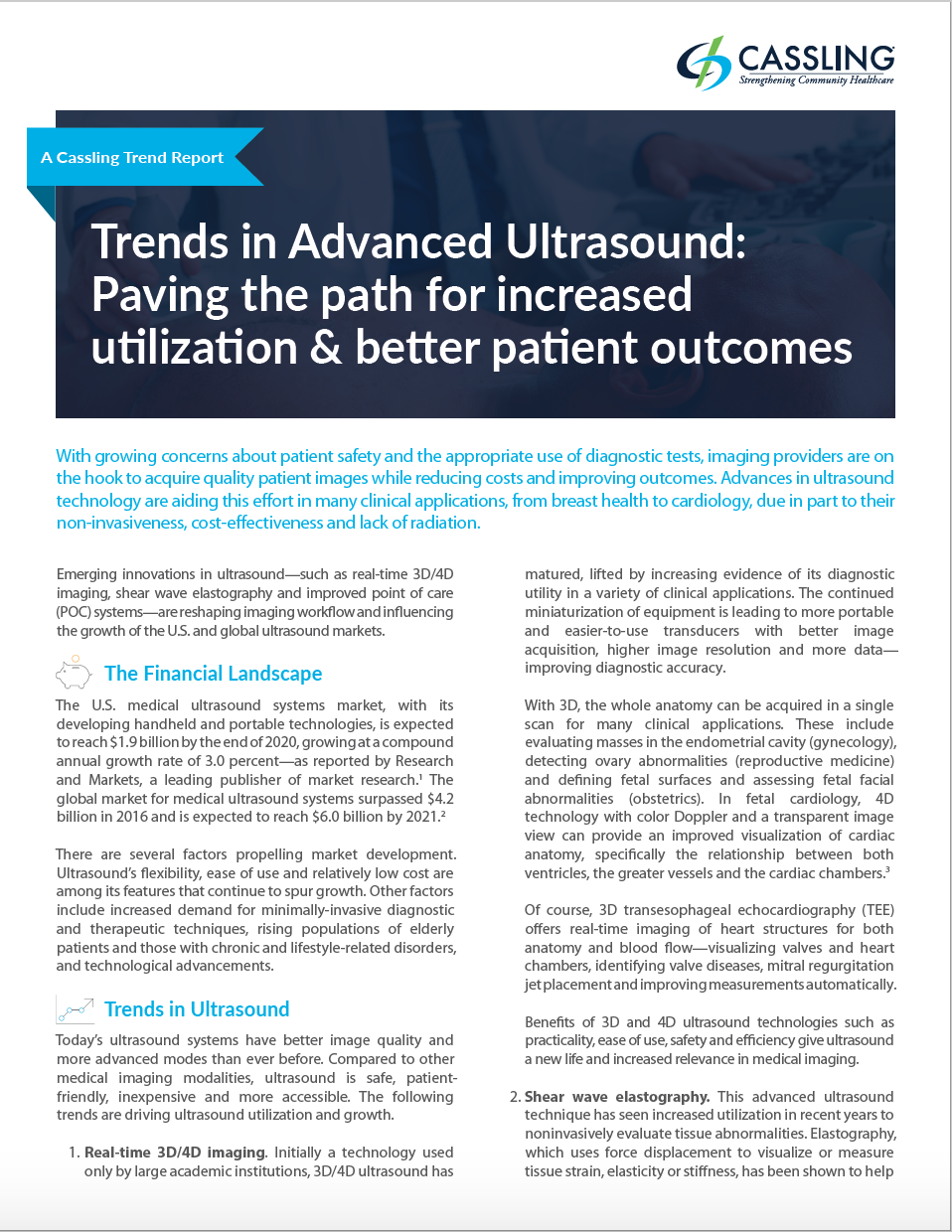 With growing concerns about patient safety and imaging appropriateness, providers are on the hook to acquire quality patient images while reducing costs and improving outcomes. Advances in ultrasound technology are aiding this effort, due in part to their non-invasiveness, cost-effectiveness and lack of radiation.
Read our trend report to learn about three innovations: real-time 3D/4D imaging, shear wave elastography and point of care.
Ultrasound Fleet Standardization: Pros and Cons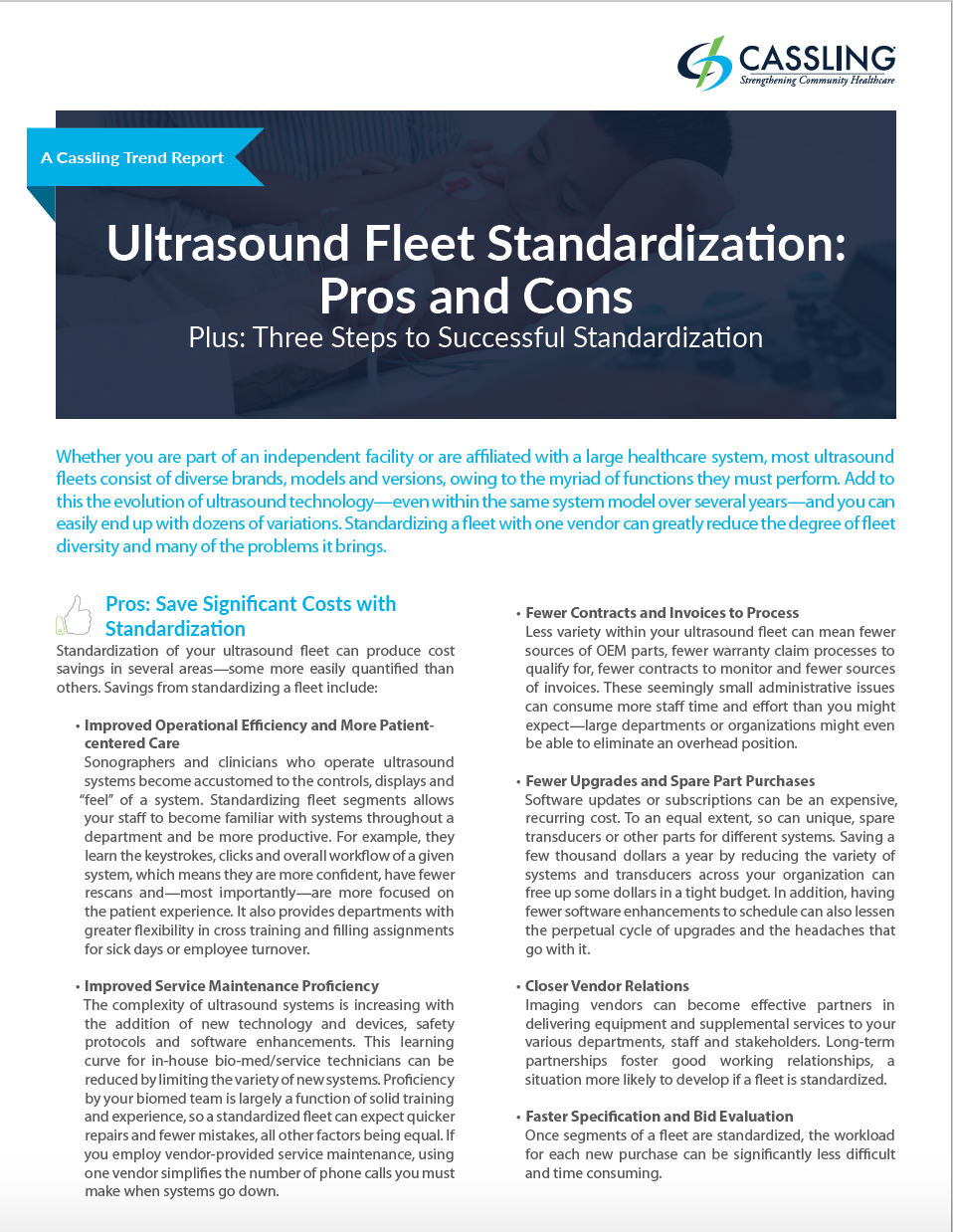 Standardization of an ultrasound fleet can produce cost savings in several areas—some more easily quantified than others, such as improved maintenance proficiency and fewer contracts to process. Standardization does come with its own challenges, including loss of competition.

Read our trend report to learn about the pros and cons of fleet standardization, along with three tips to consider when embarking on this process.