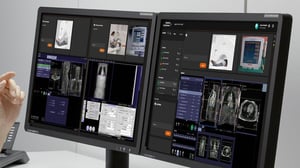 With the new year upon us, the winter resurgence of COVID-19 has overwhelmed U.S. hospitals and brought a collective staffing strain to a near breaking point. According to HHS data, as of mid-November, nearly a quarter of U.S. facilities were experiencing or anticipating a shortage of medical staff—nurses in particular.
At the root of the problem is the rate of simultaneous, exponential growth in coronavirus infections across the country. Increasingly, ill patients have been flooding already full hospitals, while nurses, doctors and other staff themselves fall sick or have to quarantine after being exposed to infected people.
Indeed, the scale of the problem makes these shortages harder to address. Back in the early stages of the epidemic, states with far lower infection rates were able to send personnel to COVID-19 hotbeds like New York.
Now, hospitals in nearly every region of the country face the next several months with no relief valve in sight. As John Henderson, chief executive of the Texas Organization of Rural & Community Hospitals (TORCH), grimly noted in an interview with Stat News, "Care is about more than a room with a hospital bed. It's about medical professionals taking care of patients. If you don't have the staff to do that, people are going to die."
While the next several months yield a daunting path forward, it will be crucial for hospital leaders to address and answer three key questions:
1) Where are the medical staffing shortages most acute?
2) What consequences do these shortages bring?
3) What are other hospitals doing to meet these challenges?
Here's a snapshot of where hospitals stand today.
1. Where are the medical staffing shortages most acute?
Hospitals and healthcare staffing firms say the highest demand is for specialty nurses, including intensive care unit nurses, medical/surgical nurses, progressive care nurses and telemetry nurses. Roles related to medical imaging have also proven hard to fill as technologists and sonographers cope with volatile demand. This staffing shortage has led to spikes in bill rates nationwide with some providers seeing increases of 30% to 40%. Several hospitals are paying nurses as much as $8,000 to $10,000 per week, Kaiser Health News reports.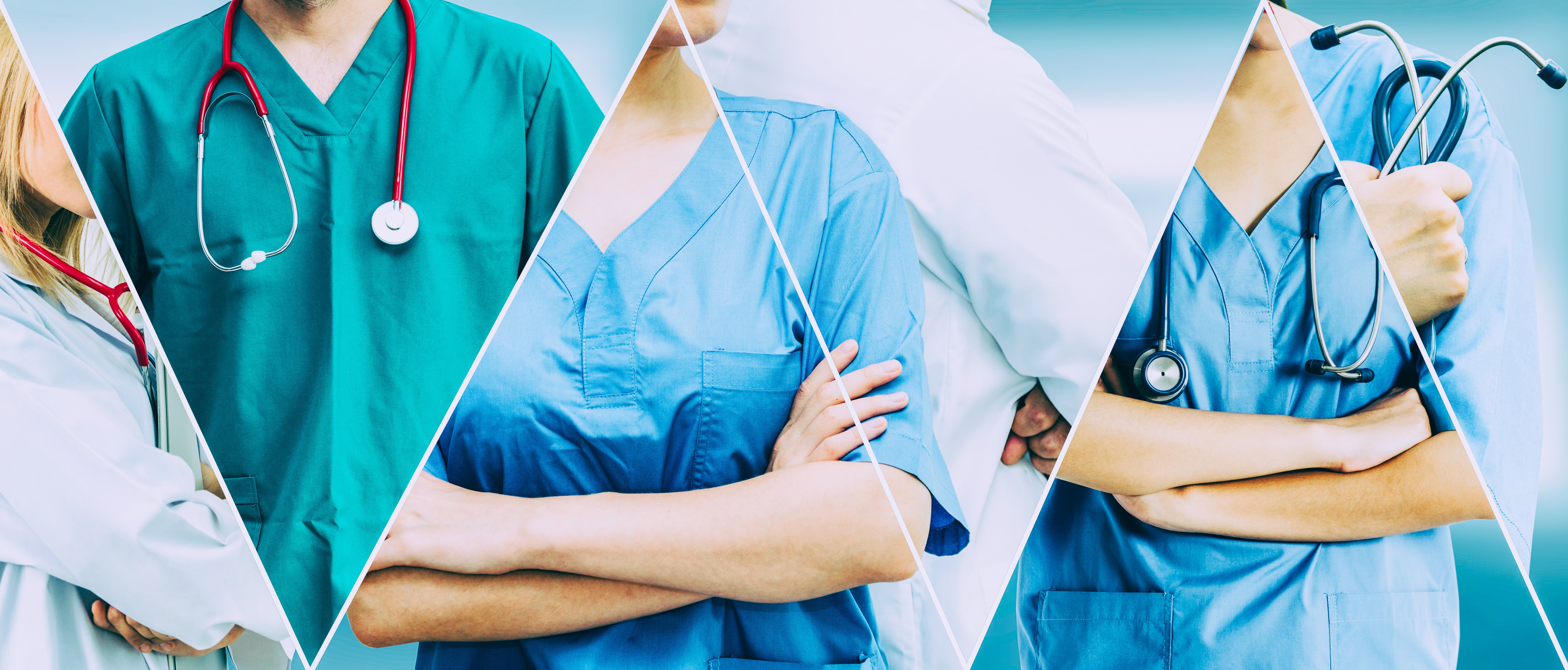 2. What consequences do these shortages bring?
The repercussions of healthcare professional shortages have been numerous. Mandatory overtime of 60+ hour weeks has become commonplace. For many hospitals, the patient-to-staff ratio has also changed dramatically. In parts of Texas, for example, intensive care unit nurses, who typically oversee no more than two patients at a time, are now being pushed to care for six to eight patients to make up for the shortfall, said Robert Hancock, president of the Texas College of Emergency Physicians.
As time wears on, the physical and psychological strain has taken a significant toll. In fact, a study from Trusted Health found nurses reporting a 30% decrease in their mental well-being since the beginning of the pandemic.
Patient care beyond the scope of COVID-19 has suffered as well. In response to the staffing shortage, several hospitals are postponing elective surgeries as many did in the spring at the start of the pandemic.
This has led to a unique situation where, while some hospitals are severely understaffed as a result of escalating COVID cases, others find their rosters of imaging technologists and radiologic support teams unable to work top of license, as there simply isn't much demand for certain imaging procedures. We've heard from many institutions that have enlisted such personnel to greet and check in guests, liaise with patients and take part in other duties outside the scope of their certified professions.
Consuelo Vargas, an ER nurse in Chicago, shared in an interview with the New York Times that non-COVID patients that do go to the ER linger for days because the I.C.U.s are already at capacity. The nursing shortage has a cascading effect. It "leads to an increase in patient falls, this leads to bedsores, this leads to delays in patient care," she said.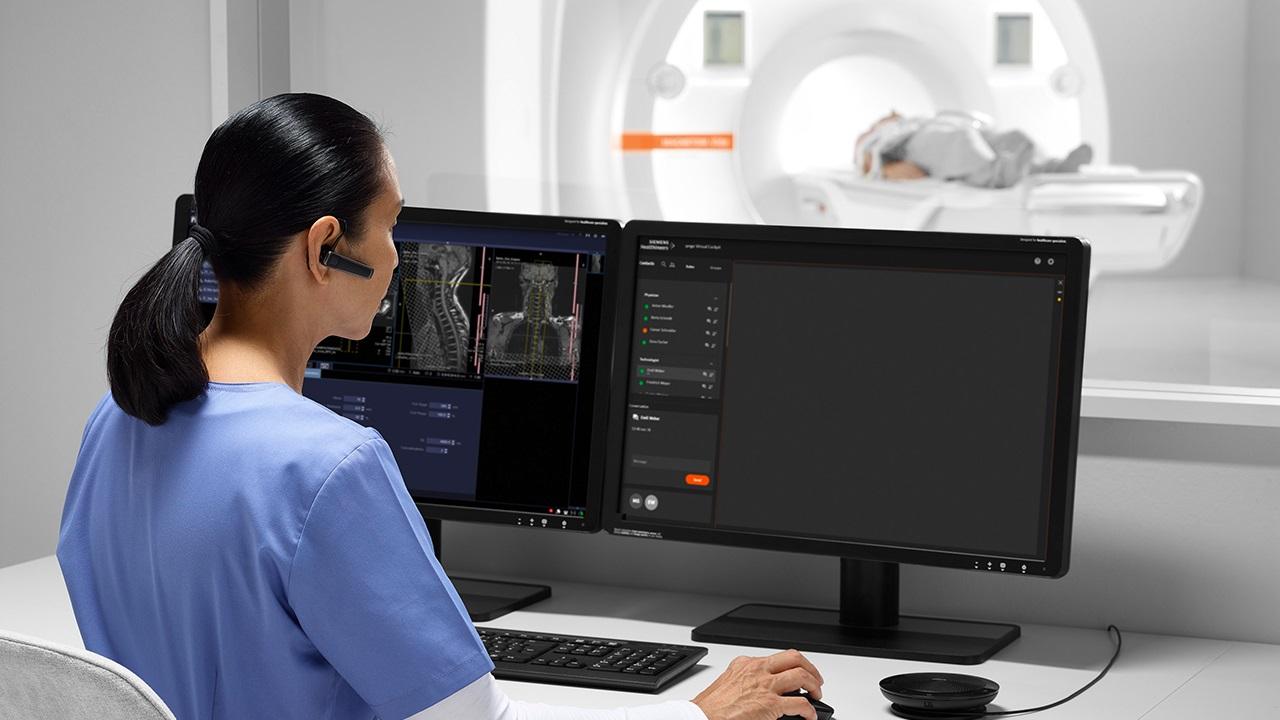 3. What are hospitals doing to meet these challenges?
To be clear, no hospital has found an easy solution, but that hasn't stopped several from looking for creative ideas.
Hospitals in Utah have been particularly resourceful. To relieve pressure on its larger hospitals, Intermountain Healthcare, a system of hospitals and clinics based in Salt Lake City, is keeping more patients at its smaller centers, monitored virtually by specialists at the larger hospitals who consult with the local doctors via remote links. Nursing students in the state have also been granted temporary licenses to help fill clinical gaps.
This same concept applied to the imaging realm is the driving force behind syngo Virtual Cockpit, which provides remote scanning assistance that lets hospitals make their top experts' knowledge accessible across multiple sites, letting patients get convenient access at a site much closer to home. Virtual Cockpit lets these sites act as a sort of release valve; when capacity in one area is maxed out or electives have been canceled, other sites may use Virtual Cockpit to offer services that would otherwise remain out of reach.
At UW Health in Wisconsin, administrators have been enlisting primary care and family doctors to work in the hospital, while the American Hospital Association has shared reports of some hospitals turning to local dentists, Red Cross volunteers and even people with basic health experience to help with tasks that require less training. As we mentioned above, imaging team members have been used for such functions as well in instances where elective procedures have been canceled.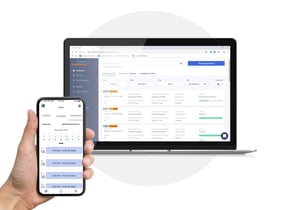 Still others have turned to creative staffing solutions in order to meet demand. Tools like CrewPlace have enabled hospitals to fill talent gaps on-demand from a pool of talent that's actually been aggregated by Siemens Healthineers, ensuring a level of professionalism and knowledge that can bring short- and long-term benefits.
In the last week, the FDA approved the first COVID-19 vaccine for distribution to Americans. While this is a promising step forward, notable epidemiologists suggest it will take at least until late spring of 2021 for the country to reach meaningful herd immunity levels.
While it is certain that hospitals will continue to face many of the aforementioned challenges for months on end, much of 2021 remains murky and rife with new questions. Will staffing firms, solutions and travel nurses remain crucial to keeping the lights on? Will hospitals be able to afford their surging rates? Will mental health assistance programs grow in popularity? What does "normal" mean post-pandemic? What about the scores of people who have been avoiding care? How will hospitals meet their deferred imaging needs?
Even once COVID-19 passes, much work remains.