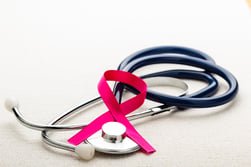 For more than 20 years, breast imaging providers have worked to familiarize women with the concept of annual mammography screenings starting at age 40.
Many of you will remember the "hiccup" in 2009 when the U.S. Preventive Services Task Force's recommendations left the decision for women age 40-49 up to the patient and her physician. At that time, the USPSTF also changed its recommendation for screening interval from annual to every two years,[i] but Congress deferred implementation of those rules.
In 2015, another hiccup came from the USPSTF with more updated recommendations,[ii] and again, Congress continued its deferral of implementation of the new rules—this time until January 1, 2017. While Congress could continue the deferral beyond the new implementation date, the current political climate in the U.S. argues against predictability in this area.
The USPSTF recommendations are important because they are positioned as "evidence-based." They also form the basis for the determination of which medical services are considered as preventive under legislation that mandates waiver of copay and deductible amounts for such services.
Researchers analyzing the new recommendations have seen mixed results. A recent study of physician referrals by specialty indicated that family and internal medicine physicians, whose professional societies adhere to the USPSTF recommendations, showed a decrease in mammography referral rates, while obstetricians and gynecologists, whose professional society continue with the "old" recommendations beginning annual screening at age 40, had no change in referral patterns.[iii]
Another recent study had even more concerning results. Fedewa, et al,[iv] studied physician recommendations and patient compliance for four years after the new recommendations and found that while physicians recommended mammography less frequently for women under age 50 and over age 75, the only significant decrease in compliance was for younger, insured women categorized as having high socioeconomic status. This group is obviously one with a high impact on practice economics.
Radiology departments and breast centers will suffer reductions in revenue as patients begin to comply with the new recommendations.
So, how do imaging providers proactively work to overcome this challenge? With advocacy and individualization.

Click here to read part two of Gerald Kolb's blog for a discussion on how radiologists and technologists can advocate for mammography, and a discussion on personalized care.
---
[i] United States Preventative Services Task Force. Screening for breast cancer: U.S. Preventative Services Task Force Recommendation Statement. Ann Intern Med, 2009; 151:716–26.
[ii] Sui AL; U.S. Preventative Services Task Force. Screening for breast cancer: U.S. Preventative Services Task Force Recommendation Statement. Ann Intern Med. 2016; 164:279–96.
[iii] Are physicians influenced by their own specialty society's guidelines regarding mammography screening? An analysis of nationally representative data. Scheel JR, Hippe DS, Lam DL, et al. AJR Am J Roentgenol, 2016; DOE: 10.2214/AJR.16.16603. [Epub ahead of print]
[iv] Fedewa SA, de Moor JS, Ward EM, et al. Mammography use and physician recommendation after the 2009 U.S. Preventative Services Task Force breast cancer screening recommendations. Am J Prev Med, 2016; 50(5):e123–131