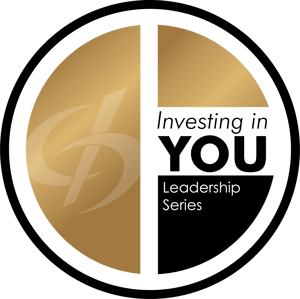 The Cassling Leadership Institute features high-quality, evidence-based continuing education tailored to healthcare executives and leaders.
OMAHA, Nebraska– After 15 years of providing free, accredited continuing education to healthcare professionals in the radiology field, Cassling has unveiled an additional education service directed toward healthcare executives, administrators and other experts.
Beginning in 2019, the Cassling Leadership Institute, in partnership with Bellevue University, will provide professional development courses for executive leaders.
According to Cassling President Kyle Salem, PhD, continuing education is not only a requirement for clinical and patient-facing staff, but also a necessity for persons in any leadership position.
"In today's ever-changing and complex healthcare business climate, executives must invest time and resources into advancing their existing leadership skills in order to drive effective change and make a meaningful impact within their organizations," said Dr. Salem.
Since 2004, Cassling's Investing in You seminars and webinars have supplied CE credits to thousands of front-line imaging providers. In this capacity, Cassling has helped radiology technologists, sonographers and department managers maintain their certifications and stay up to date on a variety of clinical trends and topics.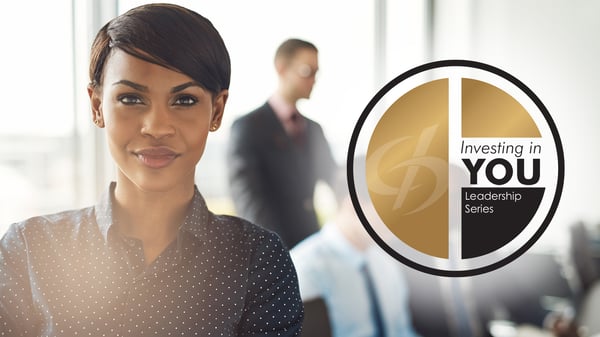 "Cassling has been honored to support the imaging community and the techs who are 'in the trenches' with resources to advance their clinical practice and patient care competencies. Now, we're excited to extend our passion for continuing education to executive-level individuals who can benefit from empirical courses designed to strengthen their leadership skills and help them successfully manage great teams."
Unlike the many webinars and seminars currently offered through Investing in You, the Cassling Leadership Institute will not be exclusively focused on the imaging profession, though imaging leaders are certainly encouraged to participate. The courses will apply to professionals with leadership responsibilities across healthcare facilities, from executives and administrators to service line leaders and other managers.
Initial course offerings will include the following topics:
Enhancing Your Leadership with Evidence-Based Best Practices
Navigating the Stress of Organizational Change
Analyzing Performance Issues & Leading the Right Way
Emotional Intelligence: Shared Thinking for Workplace Success
Cassling has tapped Bellevue University to provide the evidence-based educational courses. A non-profit university based in Bellevue, Nebraska, Bellevue University is a partner to Armed Forces branches, community colleges and businesses across the nation—perhaps most notably the Walt Disney Co. and Walmart. By partnering with Bellevue University, Cassling ensures the quality of these educational opportunities will be worthy of an executive's limited time.

"Bellevue was a natural choice for our educational partner," said Dr. Salem. "They have a niche for educating students who are already in the workforce. Executives have a lot on their plates, and we knew Bellevue could provide top-tier continuing education that gets to the point but also moves the needle for leaders and the people they serve."

The individual courses will be presented live on designated dates each quarter and then hosted as on-demand courses that can be accessed at the participant's leisure. Each course will be accredited for one continuing education credit through the American Society of Radiologic Technologists (ASRT) for those who need them.

Those interested in registering for the Cassling Leadership Institute are encouraged to visit https://www.cassling.com/leadership-institute.

---
About Cassling
Cassling is an Advanced Partner and authorized sales and service dealer for Siemens Healthineers. Founded in 1984 and headquartered in Omaha, Nebraska, the company is committed to offering comprehensive support to its customers—including world-renowned imaging equipment, 24/7 service, project management, marketing, continuing education and everything in between.
Cassling helps organizations of every size, from critical access hospitals and diagnostic imaging centers to large health systems and IDNs, to increase efficiency, decrease costs and enhance patient care. Learn more at www.cassling.com.
About Bellevue University:
Founded in 1966, Bellevue University is a non-profit university with more than 50,000 graduates worldwide. The University is a recognized national leader in preparing students for lifelong success with career-relevant knowledge and skills, while making college affordable. Routinely ranked among the nation's top military-friendly and accessible institutions, the University serves residential students at its main campus in Bellevue, Nebraska, and everywhere online with more than 70 undergraduate and graduate programs uniquely designed for working adults. The University is accredited by The Higher Learning Commission (hlcommission.org), a regional accreditation agency recognized by the U.S. Department of Education.
Meet the Author
Cassling strengthens community healthcare through customer-centric imaging and therapeutic technology, services and solutions. From critical access hospitals and diagnostic imaging centers to large health systems and IDNs, Cassling is committed to helping healthcare organizations improve access and outcomes, create efficiencies and lower costs.