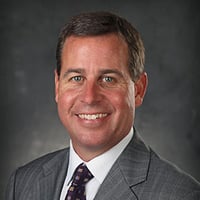 Mike Cassling, CEO of Cassling
OMAHA, NEB. (July 6, 2017) – Cassling announced that current President and CEO Mike Cassling has named Kyle Salem, Ph.D., as the company's President. While Cassling will continue as CEO and shape the future and vision for the organization, the change gives Salem responsibility for the day-to-day operations of sales and service.
"Adjusting our executive leadership structure allows Salem to focus on strategic healthcare growth and change while managing the needs of our customers and our business partner, Siemens Healthineers," stated Cassling.
Since 2001, Cassling has served as an authorized full-line sales and service representative for Siemens Healthineers' world-renowned imaging products in the Midwest. In 2014, Cassling grew to represent Siemens in 14 additional states throughout the southern and western United States.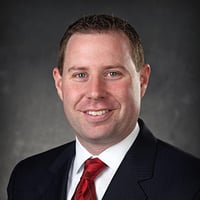 Kyle Salem, Ph.D., President
"I look forward to assuming the role as President of the Cassling organization and being able to work alongside Siemens Healthineers' leadership to represent the needs of our customers," said Salem. "Cassling has long been the Siemens partner that imaging providers know and trust. I am excited to continue our mission and embrace our role in helping communities strengthen healthcare with innovative products and solutions."
Salem joined the Cassling team in 2005 and most recently served as Vice President of Corporate Strategy. Prior to joining Cassling, Salem was a manager in Siemens Medical Solutions MRI business. He also serves as Chief of Staff for Cassling's parent company, CQuence Health Group, and is on the Board of Directors of other CQuence Health Group holdings.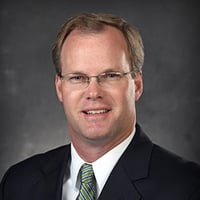 Andy Beer, Executive Vice President
Executive Vice President Andy Beer has led the Cassling sales organization for 15 years and will continue his sales leadership role. Senior Vice President of Service, Marty Huebner, who has led the company's service organization for more than 30 years will be retiring at the end of the year. Huebner will be replaced by two long-standing Cassling team members. Joe Matthews who was recently promoted to Vice President of Service and Carol Armitage who has recently been promoted to Vice President of Operations.
Matthews has been with Cassling for 31 years and most recently served as Director of Service. Armitage will work with the organization's operational departments including sales order processing, contract administration, data management and analysis, and our 24/7 call center based here in Omaha. Armitage has served as the Director of Service Operations for the last nine years.
---
About Cassling
Cassling is an Advanced Partner and authorized sales and service dealer for Siemens Healthineers. Founded in 1984 and headquartered in Omaha, Nebraska, the company is committed to offering comprehensive support to its customers—including world-renowned imaging equipment, 24/7 service, project management, marketing, continuing education and everything in between.
Cassling helps organizations of every size, from critical access hospitals and diagnostic imaging centers to large health systems and IDNs, to increase efficiency, decrease costs and enhance patient care. Learn more.