Imaging Services Director Joins Podcast to Talk Military Background, Patient Experience and More
by Kyle Salem, Ph.D. on May 24, 2019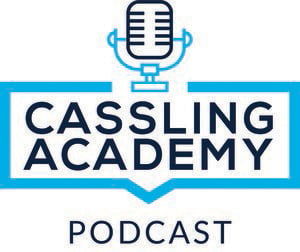 Raleigh White served for years in the military before transitioning to a civilian role taking care of patients around the country. Now the Director of Imaging Services for Hutchinson Regional Medical Center in Hutchinson, Kansas, Raleigh recently joined Cassling President Kyle Salem on the Cassling Academy Podcast to talk about his experiences in the military and the healthcare field, how to ensure patients are treated with the consideration they deserve, and the importance of collaboration in the current healthcare landscape, particularly in rural areas.
The following is an interview transcript edited for clarity and length. If you prefer, you can listen to the full podcast in the player below.
Kyle Salem: I want to thank everybody for joining us today on the Cassling podcast. We have with us Raleigh White, the Director of Imaging Services from Hutchinson Regional Medical Center in Hutchinson, Kansas. Welcome, Raleigh.
Raleigh White: Thank you. I'm very glad to be here.
Kyle Salem: To get us started, tell us a little about your role as Director of Imaging Services, and from a high level view just describe Hutchinson Regional for me?
Raleigh White: Absolutely. My role as Imaging Director here at Hutchinson Regional Medical Center is to take care of all our imaging services, which include nuclear medicine, CT, ultrasound, MRI, interventional radiology (IR) and, of course, X-ray. We provide support for a community of about 55,000, with outreach towards several boundary states such as Colorado, Arkansas, et cetera, so we do have the occasional visitor that comes in to see us.
We're trying to provide high-quality service while producing about 55,000 X-rays a year, so we are staffed with core radiologists who have been our partners for better than 10 years now. And we're very excited about what we're able to offer the community.
Kyle Salem: Even broader than just the imaging, how big is the actual Medical Center in terms of beds or size?
Raleigh White: We are a licensed 200-bed facility with very robust services throughout our facility. As a matter of fact, Kyle, I'm very proud of the fact that we just invested in improving our ICU. We have state-of-the-art technology incorporated into a conceptual design that's sometimes been described as a Starship Enterprise look. It is circular in nature and is one of our crown jewels here at Hutchinson.
We have 18 beds in that ICU. I'm very excited about the level of service we're able to provide, and of course imaging is a key part of that support.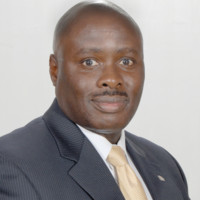 From the Military to Civilian Life
Kyle Salem: One of the things that jumps out to me in your background is your history in the military and starting in the US Air Force. First and foremost, I want to thank you for your service to our country, but I also want to ask you to describe for everybody how that's really impacted your career and the things you may have learned there that you've applied afterward.
Raleigh White: Thank you, Kyle. My journey into healthcare was a bit arduous. I actually went into the military 28 years ago and had experienced several jobs over a period. The most rewarding opportunity throughout my 28 years of active duty was being able to serve as a healthcare provider.
I actually started as an X-ray tech, which gave me an appreciation for providing service and what that looks like to take somebody from a distressed situation to a healing mode, and the appreciation that comes back when somebody just says, "Thank you for being there for me."
I was able to work amongst a group of technologists and understand from the ground up what's necessary to have a successful healthcare delivery system. I worked all shifts, taking small leadership roles all the way up to the number one person responsible for supporting 1,000 physicians in a 328-bed hospital, 240 technologists, and all of the care that goes into maintaining a level one trauma center.
During that period I had purview over not only active duty military, but civilians that supported us. They're a critical part of the infrastructure in the military. So as we deploy and go elsewhere, that consistency is maintained by the civilians that we hire. Budgeting was very important. Staffing was very important and a good lead-in to today's discussion of how I am built for the role I'm in now.
Kyle Salem: Getting to Hutchinson, how'd you make those steps?
Raleigh White: I found myself in Andalusia, Alabama, which afforded me a chance to take over for a leader that had been in place for about 35 years at the height of preparing for a Joint Commission inspection. From Andalusia, I actually moved on to Hutchison, which is a healthcare system of its own. And so starts my journey here.
A Seamless Patient Experience
Kyle Salem: What are the things that you're focused on at Hutchinson? What keeps you up at night? What bothers you that causes those to be your priorities?
Raleigh White: What keeps me up, Kyle, is providing healthcare that is seamless to a community, that's unknowing. I'm actually in the part of my life where I think about legacy and how I can leave it better than I found it. I think about the care for my family because my intention coming to Hutchinson was basically to integrate into our community, to be part of that community. And I'm developing relationships that I expect to have for a long time to come.
That's a serious responsibility for me, so the number one priority is making sure we provide the best possible treatment to our community with the least amount of red tape. What happens to the normal or everyday consumer? How do they get through a system that has become so arduous to navigate through when you need healthcare?
That presents certain amounts of struggle. Some of those struggles are making sure we can financially balance changing technology and take care of high-level staffing needs. We're very specialized in imaging, with ultrasound and nuclear medicine and CT, et cetera.
My priority is making sure we provide safe care to our patients. That is in line with our organizational goal of being a high-reliability organization. We have started that journey and continue to educate on what that looks like for our facilities.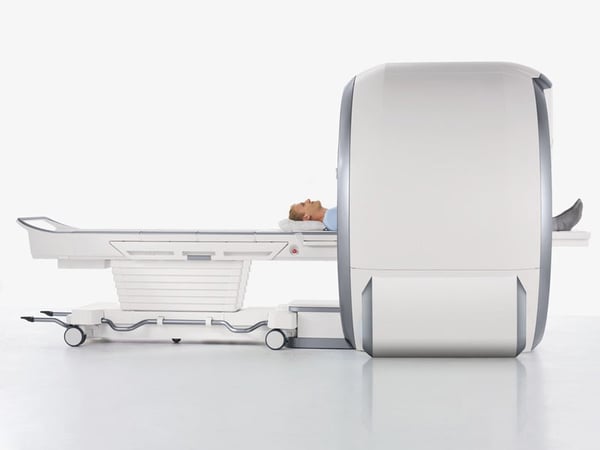 Kyle Salem: Coming from the background you have, can you identify things you're focused on from a patient experience standpoint?
Raleigh White: I think what is paramount for us is we need to see things from the patient perspective. I do safety huddles with my team every morning and one of the things we discuss is how we deliver the absolute safest and most effective care throughout the day. I suggest that they consider what it's like for a patient, regardless of what modality they may be using that day.
What does the patient see as being important? I'm working with my staff to always be sensitive to what the patient is expressing and give them information back in ways that they can understand it. Sometimes education can be a friend and foe, because we tend to assume that everyone knows what we know.
Being very kind and sensitive to the patient is very, very important to me. I do check-ins throughout the day with our patients just to make sure they're getting the information and letting them know that I have the time to listen to them and take care of any needs that may not have been addressed.
Kyle Salem: I think this need for increased patient healthcare literacy is going to be a real aspect of our work so that we can be sure people all have a base level of understanding. We don't start from assuming what people know, we help build them up to make sure everybody's on that same page.
Raleigh White: Absolutely.
The Spirit of Collaboration
Kyle Salem: You have an interesting geographic position, being north of Wichita, a larger community than Hutchinson. To the north, you have Salina and to some extent Manhattan if you start to go a little bit east. How do you play with the organizations around you? Is there more collaboration or is it competition?
Raleigh White: Great question, Kyle. When I first arrived in Hutchinson, I saw it as a very competitive environment for a population of about 55,000 to 65,000. Right across the street from where the hospital lies is a clinic called the Hutchinson Clinic, which houses the most subspecialist docs in the state of Kansas, about 27.
They have their own line of services, but there are also physicians that refer in to us. We have created a partnership with those physicians and it is very much a collaboration to take care of our community. Although from a high level it may look like we're in a very competitive environment, our senior leadership goes above and beyond to make sure we're collaborative in our efforts to support our community.
Kyle Salem: Do you see any changes, either locally for you or more broadly in the state of Kansas or more, in terms of the way organizations collaborate with each other in order to provide the best care?
Raleigh White: Absolutely. There are statewide talks going on about Medicare right now. Our industry is driven by healthcare decisions at a higher level, and the state of Kansas is no stranger to how Medicare affects our population. Population health is huge. That's a driver for our community.
A Responsibility to Patients
Kyle Salem: Certainly I think we're going to continue to see the industry develop and change. Anything else, Raleigh, that you'd like to leave the listeners with before we conclude today?
Raleigh White: We have a different charge. Individuals who find their way into working in healthcare are definitely experiencing things they're not paid for, but what we give and what we get back in return are both huge benefits to the patient that can't be measured by a dollar amount.
When I get that 'thank you' back from a patient, as do a lot of healthcare providers, that is huge and permeates your being as a servant leader. Take heart in the fact that what we provide in terms of healthcare is far, far greater than punching a clock, a salary-type position that you have to be burdened with. We have a charge to take care of our community and ourselves.
Self-care is important, too. If you don't take care of yourself, you have very little to provide for others. Always keep self-care in mind to be able to provide the best service to our patients.
Kyle Salem: I appreciate that. That's incredibly well-said and I think a great message to leave our listeners with for the day.
I want to thank you, Raleigh, for being with us today and taking the time for us to chat. It's always great to have accomplished leaders like yourself out here willing to share and help others as they're forming their careers.
Raleigh White: It has been my pleasure. Thank you.
Meet the Author
Kyle Salem, Ph.D.
President of Cassling
Kyle joined Cassling in February 2005 and was named President in 2017. Kyle holds a doctorate in Biomedical Engineering as well as business education through the Kellogg School of Management. Prior to Cassling, he worked with Siemens Healthcare's Magnetic Resonance Imaging division serving as a scientist and manager.

Today, Kyle strengthens community healthcare by working with customers to ensure Cassling's offerings meet their short- and long-term goals, as well as clinical, financial and organizational needs. With a focus on helping customer increase quality and decrease cost, he manages Cassling's corporate strategy, advising the organization on industry direction and trends to help intelligently drive the growth, while exploring new business opportunities.

Click here to request more information about Cassling's Speakers Bureau or call 800-228-5462 ext. 1117.