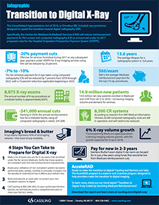 Digital X-ray Infographic
See critical information about reimbursement, projected volume growth and other facts and figures that will impact your radiography lab.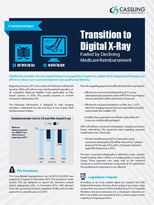 Transition to Digital X-ray
Medicare reimbursement for film-based X-ray and CR exams are being reduced dramatically in the coming years. Learn how this legislation impacts you.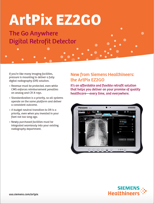 Prevent Loss from X-ray Payment Cuts
With Siemens' noninvasive retrofit solution, you can digitize and standardize your detector fleet and protect your budget and existing investments.