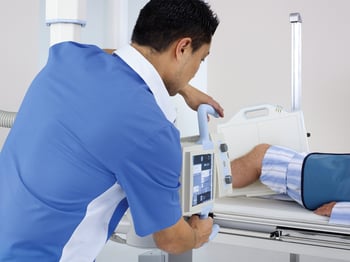 At the beginning of this year, a reimbursement cut came into effect that went largely under the radar, despite many providers still utilizing the system in question.

For the past few years, providers of outpatient Medicare-eligible X-rays conducted on a computed radiography system experienced a payment reduction of 7% on each exam. But on January 1, 2023, that penalty actually jumped up even higher, to 10%.

This is the result of the Consolidated Appropriations Act of 2016, which sought to help providers transition their radiography equipment to digital X-ray as soon as possible. Computed radiography penalties were phased in more slowly than penalties for film-based X-ray systems, which have seen a 20% reduction since the beginning of the payment schedule's enactment.

That 3% additional penalty may not sound like much, but when multiplied across every single exam conducted by an imaging practice over the course of a year, it can add up quickly. And because the penalty arose from a law passed so many years ago, it's very possible that its implementation may have caught many providers unaware, after budget calculations were made based on the old fee.

Around the time the law was passed, we put together an in-depth trend report highlighting the law and its effects, including some examples of how the additional penalties would impact providers. If you find yourself contending with this penalty, I'd encourage you to view the trend report to learn more about the fee and what this means for your reimbursement.

This also serves as an excellent reminder that, if you are using a computed radiography system, it may be time to look at upgrading sooner rather than later. The transition to digital X-ray continues apace, and there are more affordable options available than ever before.

Contact us if you have any questions, and check out the Trend Report in the meantime!