Earn (Free!) CE credits, attend great sessions and have fun!
Once upon a time, in a world far different than the one we currently live in, we held an annual, in-person Investing in You (IIU) educational seminar in Omaha, Nebraska, hosting imaging professionals from across the Midwest.
That changed dramatically last year when COVID-19 forced us to take our annual event online. To be honest, we weren't sure how it would go. We certainly didn't expect the record-breaking attendance numbers we saw or anticipate the glowing feedback from attendees we received.
More than 500 attendees participated in that first virtual event, with 1,500 'seats' filled in the presentations. A post-event survey revealed overall satisfaction was nearly unanimous among responding attendees, who said the material in the presentations would benefit them personally or professionally. And every attendee surveyed said the seminar presenters knew their topics.
When we realized that the pandemic would still affect this year's event, we weren't concerned about taking it virtual again. Especially when we remembered the post-conference feedback on the 2020 presentations.
"Wow! Absolutely amazing webinar. One of the best, more inspiring webinars I have ever been a part of, and I watch my fair share," wrote one attendee. "The Advisory Board my absolute favorite!" wrote another. "Always look forward to hearing from them – such a wonderful resource!"
Knowing that we can help even more imaging professionals by taking the conference online is gratifying. So, here are just three reasons why you should take part in this year's Virtual Summit 2.0!
1: 5 FREE CE credits
The Virtual Summit 2.0 is an extension of our year-round Investing in You continuing education program that provides free, live, and on-demand webinars that earn Category A CE credits from the American Society of Radiologic Technologists. They are also accepted by the American Registry for Diagnostic Medical Sonography and the American Registry of Radiologic Technologists.
(Upcoming webinars for the 2021 'Investing in You' series include Contrast-Enhanced Ultrasound: A Clinical Guide, October 13 or October 14, and you can always catch an On-Demand webinar like Caring for Your Youngest Patients: Pediatric Imaging with Expertise and Compassion, available through December 1.)
Every day during the week, we will offer one or two webinar(s) on the ON24 webinar platform. Registering for and watching them are similar processes to our regular Investing in You monthly webinars, but we're available to help or answer any questions you may have.
You can choose to register for every webinar we offer or just catch one or two, all from the safety and comfort of your office, classroom, or recliner at home!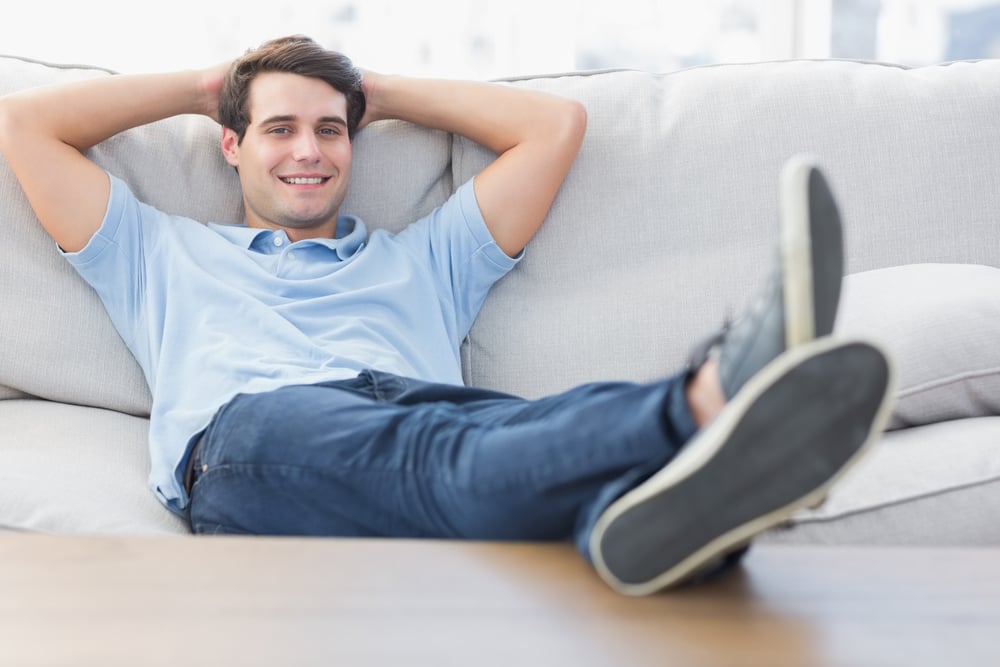 But it's not just the credits that make the Summit worth attending. The topics tackled speak to some of the most important happenings in the healthcare and imaging world. Which brings me to Amazing Reason #2.
2: Presentations and Presenters
What do a well-known interventional pulmonologist, a personal branding expert, Advisory Board consultants, a Siemens expert in women's health education, and a postdoctoral fellow at the University of Virginia all have in common? They're all providing outstanding seminars at Cassling's Virtual Summit 2.0!

Oct. 4 or 5: Building an Inspired Personal Brand. Laura Barnard, founder of BREAKTHRU Brand take you on a guided, self-reflective journey, introducing you to personal branding, why it's important in today's healthcare workplace and how to build your own authentic and inspired personal brand. You'll come away with a template to create your own unique personal brand playbook and a toolkit of strategies and tactics.
Oct. 5 or 6: Interventional Pulmonology/Bronchoscopy. The Minnesota Lung Center's Dr. Jonathan Hovda, M.D., MBA, presents a seminar on interventional pulmonology (IP). This relatively new field in pulmonary medicine uses less invasive procedures with a flexible bronchoscope and is often aided with guided imaging. Dr. Hovda will discuss the tools and technologies used in IP, including ultrasound, fluoroscopy and cone-beam CT. He'll also discuss future directions in the treatment of lung cancer.
Oct. 6 or 7: Imaging State of the Union. The Advisory Board's Gina Lohr and Sally Kim present what's become a perennial favorite of our presentations. Join them for our annual roundup of the most pressing strategic trends in the imaging market, the current state of imaging demand, an imaging policy update and four strategic priorities that have risen to the top for imaging programs amidst the pandemic. You'll learn how to recognize impacting policy updates, discover how COVID-19 has changed imaging volumes and staffing and discuss four strategic priorities for imaging programs in 2021 and beyond.
Oct. 7 or 8: Protecting Your Body While Consistently Producing Quality Images. Lisa Beul, RT(R)(M), is a senior manager of Siemens Healthineers Women's Health Education and Workforce Solutions. Lisa will discuss how getting the best possible images for patients can adversely affect mammographers' physical health, the ACR requirements for proper mammography positioning, and how mammographers can meet those requirements while protecting their own health with good ergonomics.
Oct. 8: Transgender-Affirmative Care: Identifying & Overcoming Barriers to Care for Transgender Patients. University of Virginia Postdoctoral Fellow Oak Reed, Ph.D. will discuss important terminology related to sex, gender, and sexuality, current statistics regarding gender identity, common barriers to care and ongoing health disparities. This webinar will also feature an in-depth discussion on creating a welcoming environment with recommendations for best practices for healthcare institutions and providers.
3. Finally, put a little fun in your life!
One of the biggest distractions to getting the most out of a webinar, at least for me, is taking notes. I inevitably miss something and usually can't read my own writing, anyway. But we found a fun way to get around that! Enter the Ink Factory.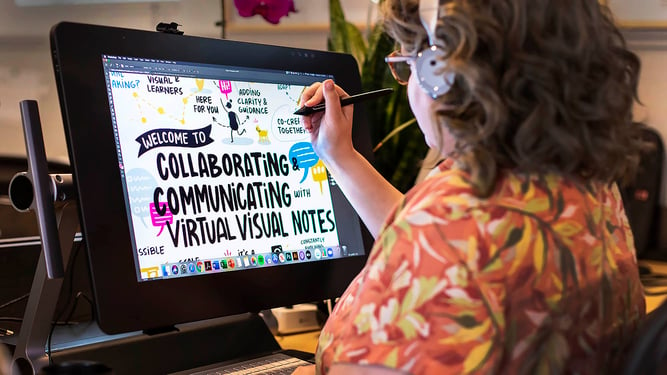 Imagine a professional notetaker with killer drawing skills. Yup, you got it. Illustrated notes!
Ever heard of the adage, "a picture is worth a thousand words?" It means complex and even multiple ideas can be expressed by a single image, conveying meaning more effectively than verbal description alone.
The Ink Factory has provided illustrated notes for some of the world's most prominent organizations, like Amazon, Ford, Adobe and Whole Foods – even the United Nations! Ink Factory experts will attend every session to create visual experiences, live! Best of all, you'll be provided copies of their notes to take home, compliments of Cassling!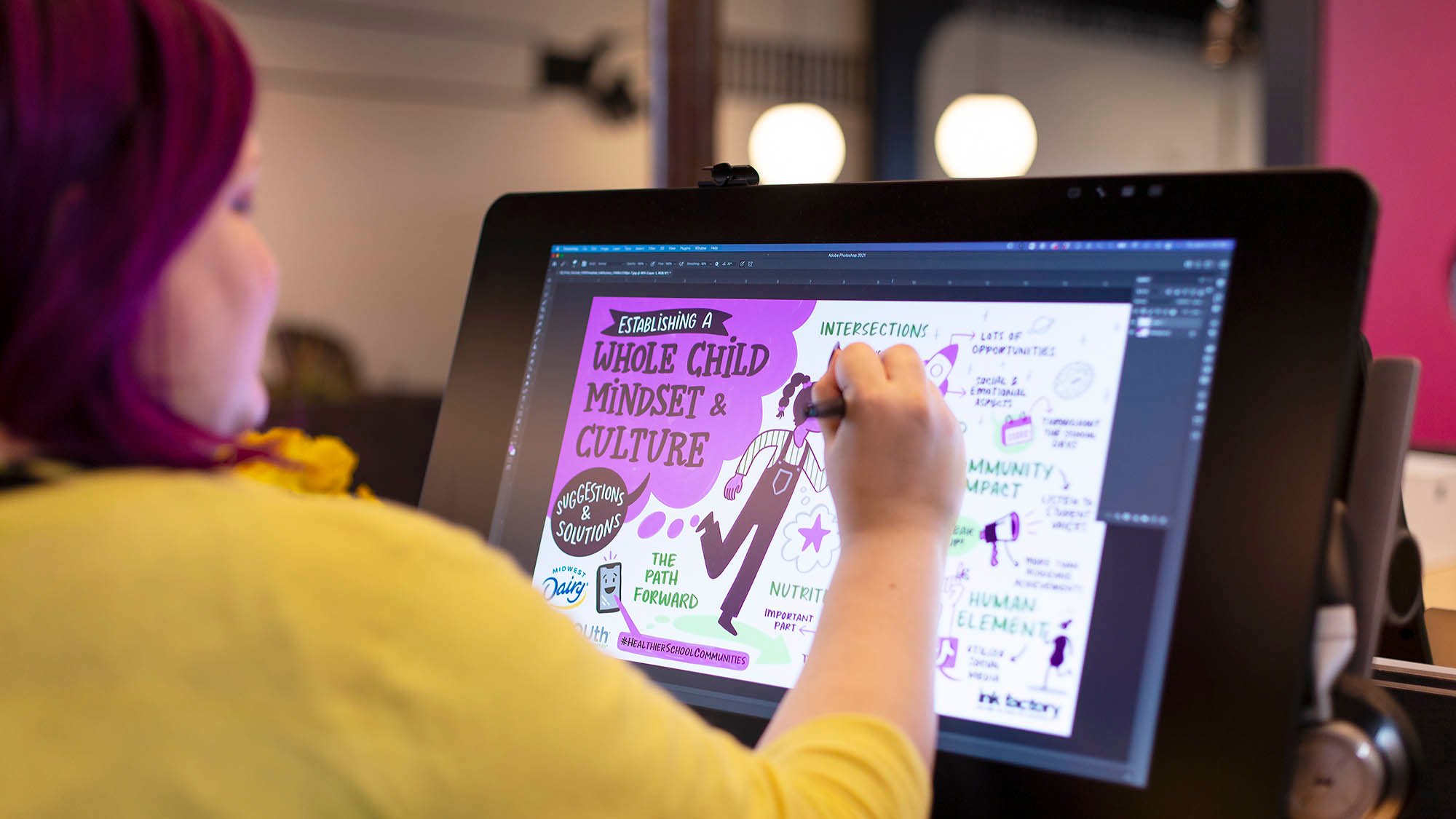 We're here to help you succeed, and one of the ways we hope to achieve that is through educational events like these. Investing in You Virtual Summit 2.0 is just weeks away, and I'm excited to show you everything we have planned. Register here if you haven't done so already, and please let us know if you have any questions!