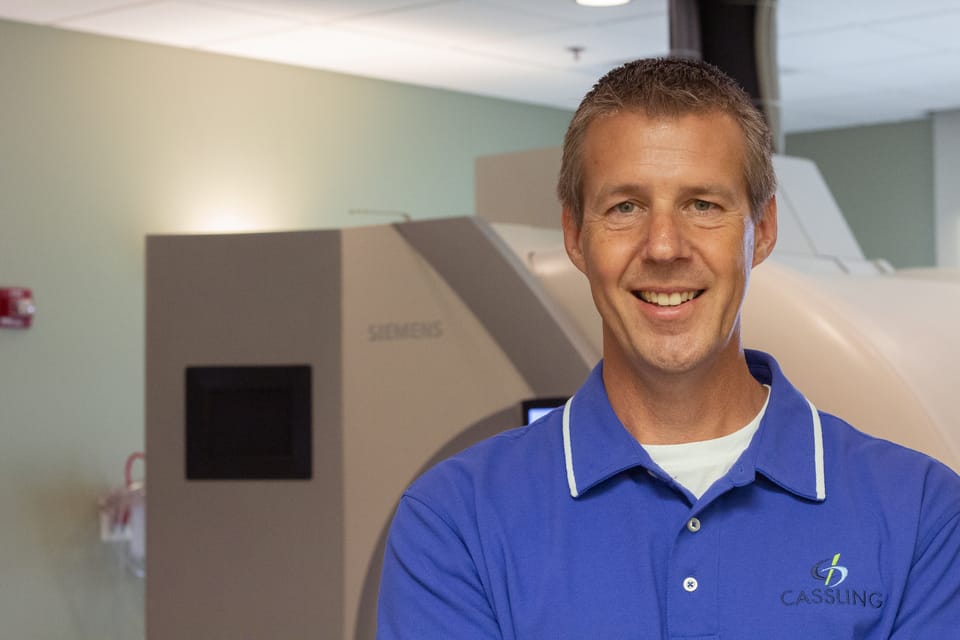 If you visit Cassling headquarters and head to the warehouse, you'll come across some painted yellow lines along the floor, separating one section from another. Back in the day, when Cassling still had a refurbishment business, the yellow lines separated the warehouse proper from the team responsible for evaluating, optimizing and refurbishing equipment.
Well, we haven't been responsible for in-house refurbishments for quite some time, but some of the folks who were a part of that department are still around and making their mark on the company in a very positive way.
Meet Ron Zink
One such person is Field Service Engineer (FSE) Ron Zink, who celebrates 20 years with Cassling this August. As Vice President of Service Joe Matthews points out, Ron came to Cassling as an engineer in the refurbishment department, but his talents were such that he was welcomed into the service team and has been going strong ever since.
"Eventually an opportunity arose for Ron to join our field service team, and he has played a key role in the Omaha region ever since," said Joe. "Ron understands the importance of customer service and has always been willing to go the extra mile to make sure our customers experience the best service in the industry! Ron, thank you for all your hard work, and congratulations on reaching 20 years with Cassling!"
As talented as Ron may be at fixing equipment and impressing customers, it's his easygoing attitude that really leaves a mark.
What Makes Ron Unique
"I've known Ron for almost 20 years," said FSE Ed Holub. "There is not a better person for someone to emulate when it comes to conducting yourself as a service professional. I have never seen Ron not smile. That may not seem to be a big thing, but believe me when I say it is. The calming confidence Ron always has when entering a room impresses customers and instantly puts them at ease.
"Whether he's at work or not, Ron is always positive and approachable. He's just a nice dude. That attribute will serve him well going forward with future customers and, more importantly, in life. Congratulations on your 20 years at Cassling, Ron!"
That sense of humor is something that many of Ron's coworkers are quick to point out.
"He's a great guy, and funny," said FSE Brent Headley. "Congratulations on 20 years!"
"Ron's witty humor always makes it a pleasure being around him," said FSE Duane Losh. "Congrats on making it to 20 years!"
"I can say, as most people have probably already told you, he is funny, likes to kid around a lot, and is a top-notch Service Engineer," said FSE Bob Dickes. "He is truly an asset to Cassling as well as his customers too. Congratulations, Ron!"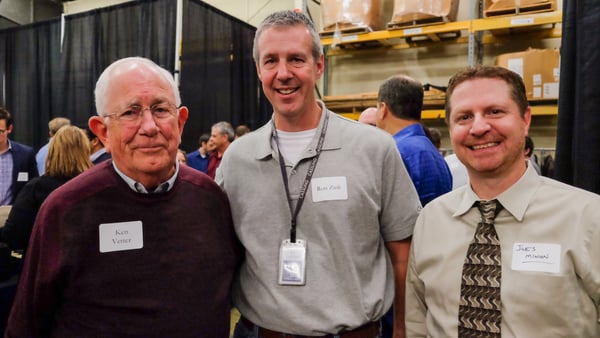 "Congratulations, Ron, on reaching your 20-year service anniversary with Cassling!" said Regional Service Manager Shawn Pew. "Whenever Ron gets any out-of-the-box thoughts, I can always count on him calling me to go over it. And when I say 'any,' I literally mean any. No thought is left undiscussed.
"In all seriousness, over the past 20 years, Ron has consistently provided excellent customer service and has kept customer satisfaction as his number one priority. His easygoing personality has helped him build long-standing relationships both internal and external to Cassling. These relationships have customers asking for Ron by name.
"Ron, thank you for all you do for Cassling and our customers, and congratulations again on reaching your 20-year service anniversary!"
Ron, thank you for spending the last 20 years as a part of Cassling. We're forever grateful that you decided to cross the yellow line and become an integral part of our field service team.
Want to learn more about the people behind Cassling? Meet more of our employees, and subscribe to our blog for ongoing updates about our company and the healthcare industry!