Choosing an equipment supplier is never easy. The stakes are high. The consequences of picking the wrong one—downtimes, delays, mounting costs—can be disastrous. So, how do you make the right decision?
Behind vendors' sales talk and marketing materials, how are you—whether you're in radiology, biomed, administration or procurement—supposed to learn the facts?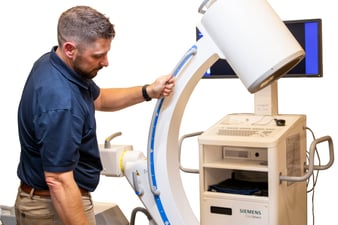 How can a healthcare organization know, for certain, that they've selected a partner they can rely on?
At Cassling we want to make your choices easier, not harder. We want you to understand exactly what we offer, so you can make an informed decision. And we want you to hear it straight from the source.
Here are five essential qualities of an equipment partner, as told by some of Cassling's long-standing provider-partners.
The relationship is paramount.
A capital equipment purchase isn't like any other. It's not a singular event. Instead, it kicks off a relationship that will likely last for years.
Between provider and supplier, there will be countless points of contact over the lifetime of that machine: calls for maintenance, new supplies or technical support. And a good working relationship makes those calls feel frictionless and easy. Which is why the best equipment vendors are so careful to nurture those relationships.
"It's not all about the dollar," says Bob Senneff, CEO of Graham Health System, a community hospital in Canton, Illinois. "It's really that relationship piece, how you feel about that other partner that you're hopefully going to be partnering with for a long, long time."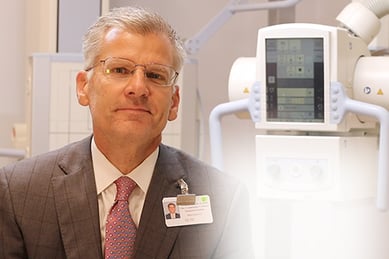 And Bob should know. Across several roles at two different health systems, Bob has been doing business with Cassling for more than 22 years. What's the secret to this relationship's longevity?
"It's that trust, that sort of family mentality that we've built up together," Bob answers. "We've never regretted this relationship."
For Cassling, earning such strong votes of confidence isn't just a singular honor; it's also a major priority.
Equipment downtime is minimal.
Relationships matter, but they're hard to measure. More often, vendors are evaluated by objective metrics of success. In the diagnostic imaging equipment world, perhaps the most important of these is uptime.
Carrie Wilson, manager at Advanced Imaging Center (AIC) in Moline, Illinois, understands that functioning equipment is the backbone of her business. Equipped with a diverse imaging fleet, AIC offers an array of services to a high volume of patients. There isn't a lot of wiggle-room in the event of service shut-downs. Which is why, when equipment problems arise, Carrie expects her vendors to be there.
"When I'm evaluating a vendor, the first thing I look at is how long it takes for a service engineer to be onsite and get a diagnosis," Carrie says. "I don't have any backup machines. So I need to know right away what the plan is."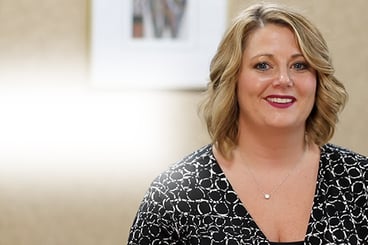 With Cassling, thankfully, calls for repairs are rare enough. When she does have to make a call, however, she knows that Cassling's engineers will have a solution shortly thereafter.
"These engineers, they know the equipment from top to bottom. When there's an issue I hear back within the hour," Carrie says. "They give me an action plan: what they're going to do, and how long it's going to take. I never have an issue with finding a solution to a problem." We don't want our customers to ever settle for less.
Service excellence is the norm.
Speedy, knowledgeable engineers are an asset to any provider. But they're not the only points of contact for providers who need imaging support. Providers also count on account executives and sales teams to support their equipment with high-caliber service.
Mick Gibbs, CEO of Avera Heart Hospital in Sioux Falls, South Dakota, holds that level of customer service as a bare-minimum expectation for vendor partners.
"The sale, that's a one-time transaction," Mick says, "but service is long term, and so it's equally as important to me as sales."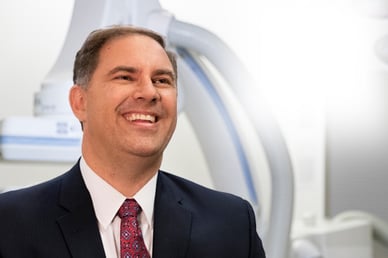 A good sales and service team is an asset for effecting change in an organization and keeping things running smoothly. Every year, purchases have to be made and service contracts negotiated; in-services and training presentations prepared and presented to staff; new equipment proposed to leadership committees for value assessment.
That's a lot of work. But the provider's in-house teams needn't do it all alone. The right vendor will offer their support and relieve facility staff from some of the workload.
For his part, Mick believes that few vendors have been as helpful as Cassling. "I've never worked with a better service crew, than the one I have with Cassling."
The economics make sense.
All the above can make a compelling case for a service vendor. None of it matters, however, if it doesn't make sense on a P&L. The dollars and cents have to add up. Otherwise, no partnership is sustainable.
Nathan Durick, MD, a radiologist at Advanced Radiology and medical director of radiology at Trinity Unity Point in Moline, Illinois, is under no illusions about this.
"Reimbursement rates aren't going up, equipment prices aren't coming down," Dr. Durick says. "So we need to find value anywhere we can."
For Dr. Durick, this applies to every facet of an imaging facility's operations. Imaging procurement is no exception. "I'm always asking myself, what additional value are they going to provide, beyond the technology? Is there additional training? Services? Things like that."
Providing a strong value proposition is obviously important. But the other side of the balance-sheet matters, too. Vendors must also be a partner in containing costs.
"When you sit down with your financials and you look at service contracts, it's not always obvious how it pays off," Dr. Durick says. "But it comes to fruition when that equipment needs service. When they're preventing downtime, or they're keeping our technology up to date, or when something's going out of service."
This is where Dr. Durick finds value in his work with Cassling. "You need that expertise and continuity," he says. "It's very important to me."
Your values align.
There's one final point to consider. Providers, by mission and mandate, instinctively operate for the benefit of the patient. They should look for vendors who share that commitment. This is a point Bob Senneff, of Graham Health System, underscores when he talks about the impact of a downed piece of equipment.
Yes, equipment downtime can lead to lost revenue opportunities. Yes, a misplaced equipment order can be a drain on cash-flow. But the real cost of misplaced trust in a vendor is borne by the person who deserves it least: the patient.
"If we have imaging equipment that's not functioning, that means we can't treat the patient in our facility, which means we've created a burden for that patient," Bob says.
Imaging is a lynchpin in the treatment of complex cases. Without reliable equipment, care comes to a standstill—and patients are left ailing, hurting or in danger. No provider ever wants to be put in a position where they have to turn them away.
"Our patients count on us," says Mick Gibbs, of Avera Health. "And we need to be able to rely on our equipment suppliers. We need them to provide the same degree of reliability that we give to our patients."
We couldn't have said it better ourselves. That reliability is no less than providers deserve—and it's exactly what Cassling will always strive to offer.