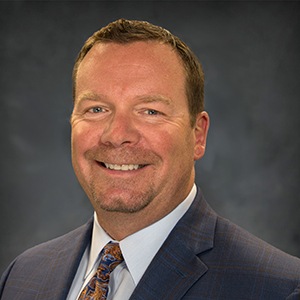 Recently, Marty Huebner retired from his role as Executive Vice President of Service. Longtime Cassling team member and VP of Service Joe Matthews, who has taken over Marty's role, reflects on his time with Cassling and explains what he's looking forward to.
I've always been curious about how things work. I suppose that's why a career in the service field has been such a natural fit.
It's hard to believe it's been over 30 years since I first started working at Cassling. I remember that first day well, and for good reason.
When I originally interviewed for a position as a Field Service Engineer, which would entail traveling around Nebraska and nearby states to fix the imaging equipment of our customers, I did so at Cassling's original facility. Clearly, I got the job. I got a call and was told that I'd be starting the following Monday. Needless to say, I was quite excited.
So I showed up to work that following Monday at 8 a.m. sharp, ready to get started, and thought it was somewhat strange that the office was…locked. In fact, the windows actually had signage on them that read, "For Lease." A look in the windows verified that everything was gone: no office supplies, no cubicles, nothing.
My first thought was, "This was a huge mistake." I had quit my other job to join a start-up, and not even a week later they were out of business!
That's when a voice called me from up the sidewalk and told me the truth. It turned out that Cassling had simply moved two doors down. In the whirlwind of the move, the team had forgotten to tell the new guy.
I'm glad I found the office then, as it led me to work for this incredible company for what has now added up to three-plus decades.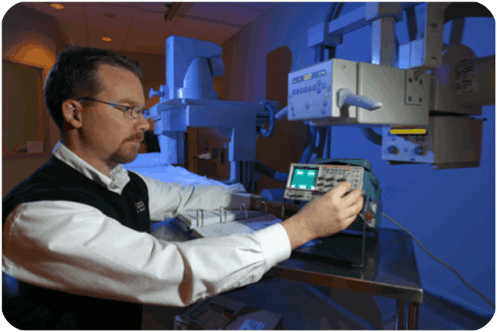 Joe in his field service days.

Some Things Change, Others Never Will
As I take on this new role, I've thought a lot about what's changed.
The equipment we service has, as you would expect, evolved quite dramatically. X-ray machines were once built with basic components and simple technology, a far cry from the advanced diagnostic imaging suites you can find today in the Siemens Healthineers catalogue. That means my fellow Field Service Engineers and I have never been able to rest on our laurels. We must always be willing to learn about the latest trends, innovations and upgrades; if you're not ready to go that extra mile, you're not going to last very long in this industry.
The challenge is twofold, though, because at the same time we're learning about cutting edge equipment and processes, we can't just paste over the knowledge we had before. Hospitals have imaging fleets comprised of an eclectic array of machines, all of different ages and with their own quirks. Healthcare providers rarely have the luxury of upgrading all at once, which means we have to be able to repair a 25-year old analog machine as quickly as the newest digital scanner.
But even though the equipment has changed, some things have remained very much the same, and for that I'm grateful.
The basics of service, for instance, will never change. System knowledge, critical thinking and common sense are key. Technology has increased service efficiency, but we still need to know how to climb a ladder and turn a wrench.
My favorite part about my job will always be the people, both our customers and the individuals I get to work with every day. Our jobs can be very demanding at times, so being part of an excellent team makes all the difference. Names and faces have changed over the years, and with some of those changes there have of course been a few bumps along the way, but overall, I believe Cassling is still the same great company I joined long ago!
Looking Ahead
While I'm not out in the field as much anymore, I take great pleasure in knowing that, even if I'm not serving you, the customer, directly, I will always be supporting someone who does.
I'm taking over for a great man, Marty Huebner, who made such a positive impact not only on Cassling, but in my life. He will be missed around here, and I can't begin to imagine trying to fill his shoes. Instead, I hope to use what he taught me and what I've learned over the course of decades to do everything I can to help our customers.
The culture Bob Cassling started and built this company with is still alive and well. I hope to honor his memory by keeping that culture alive and serving all those who have trusted us with their service needs.