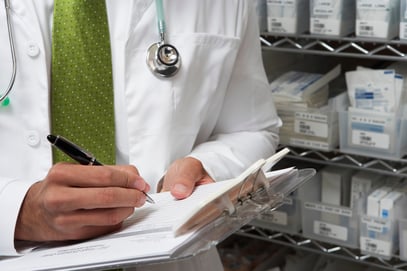 Until 2021, U.S. healthcare organizations had little trouble acquiring the medical products needed to care for patients. Most were able to operate on a "just-in-time" methodology, placing and procuring needed products and supplies only when they needed them. This allowed organizations to operate using an agile and lean approach to supply procurement.

Unfortunately, the pandemic brought an abrupt end to this comfortable arrangement, forcing organizations to rethink the way they acquire and maintain inventories of just about every resource needed to care for patients. Even today, more than two full years into the COVID-19 pandemic, healthcare organizations still find themselves in a precarious position when it comes to healthcare supply chain disruptions and shortages.

No health entities, including imaging departments, are immune to the impact; 99 percent of healthcare organizations say they "have experienced challenges in supply procurement, including shortages of key items and significant price increases."

Limited Supply and Increasing Prices Impact Every Aspect of Healthcare Delivery

Healthcare supply chain woes aren't exclusive to basic medical supplies like N-95 masks and gowns. Certain pharmaceuticals, anesthesia medications, chemotherapy agents, antibiotics, pain medications, and nutrition products are often hard to procure in the current healthcare supply chain. All signs point to continued product delivery delays and increasing costs, and supply chain specialists don't see a realistic end in sight.

One of the ways healthcare organizations have responded to shortages is by stockpiling essential supplies, but this practice has itself caused downstream supply issues. While some healthcare organizations have months of certain essential supplies in back stock, others are rationing, doing without, or paying exorbitant costs to ensure necessary supplies are available when they need them.

For Some Medical Supplies, Stockpiling isn't an Option

Organizations can't stockpile everything. Supply chains for necessary components like semiconductors, mylar rings or even contrast agents used for diagnostic CT imaging and interventional radiology remain backlogged.

Of course, medical devices and equipment are also subject to healthcare supply chain delays and price increases, which leaves healthcare organizations wondering how to replace aging imaging equipment or purchase new and updated technology when they need it. Without careful planning, there's a very real threat of canceled contracts, multiple delays and heightened shipping costs.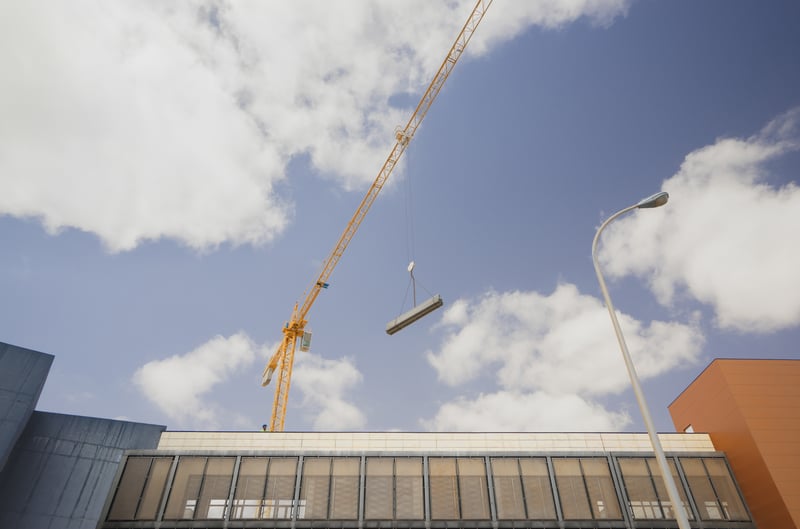 Strategies for Managing Healthcare Supply Chain and Imaging System Delivery Delays

While healthcare supply chain issues are not resolving as promptly as any of us would have hoped, there are some things healthcare organizations can do to minimize the impact of healthcare supply chain delays on imaging system delivery.


Plan Ahead.

Waiting until you need something is no longer a viable strategy, especially when it comes to diagnostic imaging equipment like CT scanners, C-arms, X-ray equipment, ultrasound units, and other medical imaging equipment.



Instead, it helps to start planning early when investing in new diagnostic imaging equipment. Every system in your imaging arsenal comes with end-of-life service estimates. If you can maintain an accurate inventory of these end-of-service dates, you can use them to prioritize your replacement strategy.





By getting ahead of these dates by even a year or two, you'll have time to talk to your equipment and/or service vendor about what your upcoming needs will be. They can keep an eye on inventories and equipment availability and make sure you are in line when equipment becomes available. Even items like tubes are not as easy to find as they were two to three years ago.





Planning ahead and having a replacement at the ready is always a good idea.




Budget Early and Be Proactive About Securing Contracts

If you know when you'll need to add or replace equipment, make every effort to add those potential purchases and equipment acquisitions to your budget early. Some purchasing specialists even recommend padding your budget to plan for continued price increases.



Talk to your imaging equipment vendor about finalizing contracts well in advance of when you need delivery. That way, those time-consuming details don't add to the delays you are likely to experience because of supply chain issues, and you'll also have a better chance at locking in your desired price before inflation can further affect the product you're purchasing.




Handle the Installation Floor Plan in Advance

If you're looking at any floor plan changes, remodeling, plumbing, electrical or other physical upgrades to accommodate a new or replacement imaging system, consider building that work into your facilities plan as early as feasibly possible.



If you can add this work in conjunction with other architectural design or physical facility improvements, you may be able to save on overall fees and construction costs. Plus, you'll be ahead of the game when the equipment is available, ensuring you won't have to delay installation while you wait on the room to be ready.




Explore Interim Imaging Options

Now is a good time to get creative with your imaging assets and acquisitions. While you may not be able to secure every piece of equipment instantly, you may be able to get some mobile equipment or rental inventory in a shorter time frame to help you take care of patients while you wait for a more permanent solution.

Portable X-ray equipment, mobile MRI and mobile CT can usually be up and running quickly. Renting equipment is another interim option (especially in regard to C-arms) that may fill the need until a permanent system can be found and installed, although availability of rental inventory is also at a premium right now.

Another good strategy is to simply make sure the equipment you already have is working optimally. Scheduling regular service to avoid unexpected downtime and even extend the life of your existing imaging assets is more important than ever before.


Remain Close to Your Equipment Vendor

This suggestion goes hand in hand with being proactive about your upcoming needs and making sure you are in line when equipment becomes available.



Vendors are more attuned than ever before to the impact healthcare supply chain delays can have on healthcare organizations' ability to provide care. Everyone is working hard to make sure clients have necessary equipment if and when they need it.





Your vendor will also be perfectly positioned to offer a backup option if supply chain issues put a damper on your initial plan. They can recommend the aforementioned interim imaging options or even alternate systems that you could get installed more quickly. That way, if shipping or parts delays affect your timeline, you have a backup approved and ready to go that doesn't delay care provision.





Reach out to your preferred vendors and make them aware of your short- and long-term needs. The better connected you are now, the more likely you are to be in line when equipment becomes available.
The next year for healthcare organizations will continue to be challenging when it comes to healthcare supply chains, medical equipment and imaging system delivery. Price increases resulting from transportation and delivery delays, materials shortages and labor issues offer an opportunity to be a little more creative, a little more proactive and a lot more tolerant of the fact that our industry is in a place we've never been before.
At Cassling, we are doing everything we can to minimize the inconvenience and delays you may experience, and we want to work with you to stay ahead of your imaging system needs. Let us know how we can help you during this unprecedented time. We are all in this together, and together we can solve the most difficult issues ahead.