The ACUSON Bonsai ultrasound system from Siemens Healthineers was recently featured on the TODAY Show in celebration of American Heart Month. As part of a new segment called "Heart Smart Today," Dr. Mehmet Oz of "The Dr. Oz Show" met with TODAY co-anchors Savannah Guthrie, Hoda Kotb, Al Roker and Craig Melvin to talk about heart health and showcase the capabilities of the ACUSON Bonsai system.
The episode reported that in 2019, three quarters of a million people in the United States will have a heart attack or die from coronary heart disease caused by the buildup and thickening of plaque in artery walls. Further statistics indicate that heart disease is responsible for more deaths among African American, Hispanic, Caucasian and Asian males, as well as African American and Caucasian females than all forms of cancer combined.
On the show, Dr. Oz first talked about the benefits of regularly checking blood pressure, blood sugar and cholesterol. After running some of those smaller tests on the TODAY co-anchors, Dr. Oz actually performed a full echocardiogram on Al Roker using the ACUSON Bonsai ultrasound system in front of the cameras.
"Instead of the other tests which give us an idea if you're going to have a problem, this [the ACUSON Bonsai ultrasound system] literally looks at your heart," said Dr. Oz as he showed some of the images of Roker's heart. "If people are worried about their hearts, one of the things that we as doctors recommend is an echo [exam] to take a look. It's the type of test that's easy, innocuous, and we do it a lot for that reason."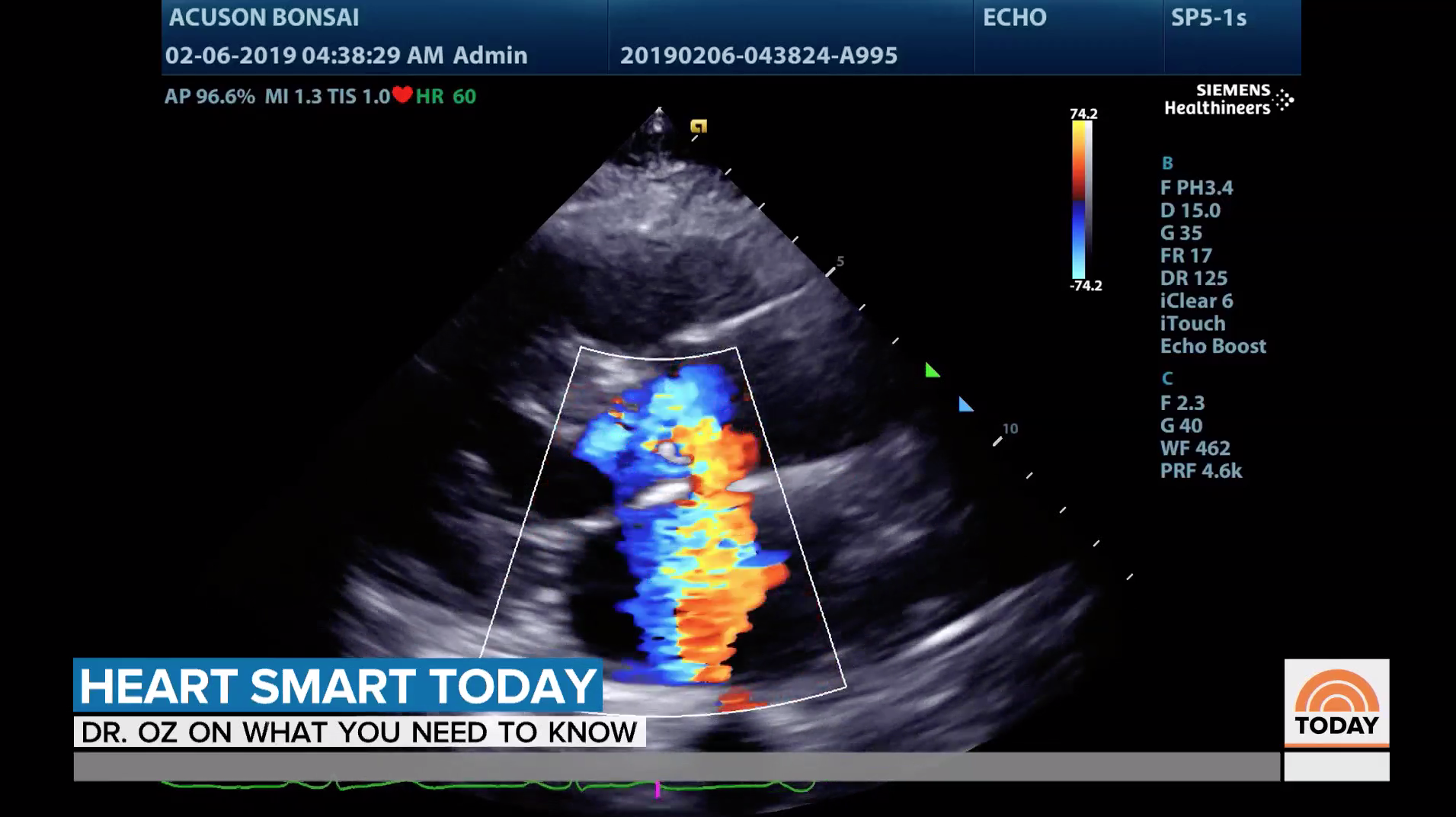 According to the Centers for Disease Control and Prevention, about 525,000 new people have their first heart attack every year. Additionally, every year approximately 210,000 people who have already experienced one heart attack in their lifetime will suffer another attack. Sadly, a 2005 survey showed that only 27 percent of respondents were aware of all the major symptoms and warning signs of a heart attack. These include:
Chest pain and/or discomfort
Shortness of breath
Pain or discomfort in the upper body as well as the arms, back, neck, jaw and upper stomach
Nausea, light-headedness, or cold sweats
"I know that they [Siemens Healthineers] are committed to leading the way in important, game-changing innovations that will play their part in saving the lives of people like me," said TODAY Show co-host Hoda Kotb. Kotb recently teamed with Siemens Healthineers to produce a breast cancer awareness video.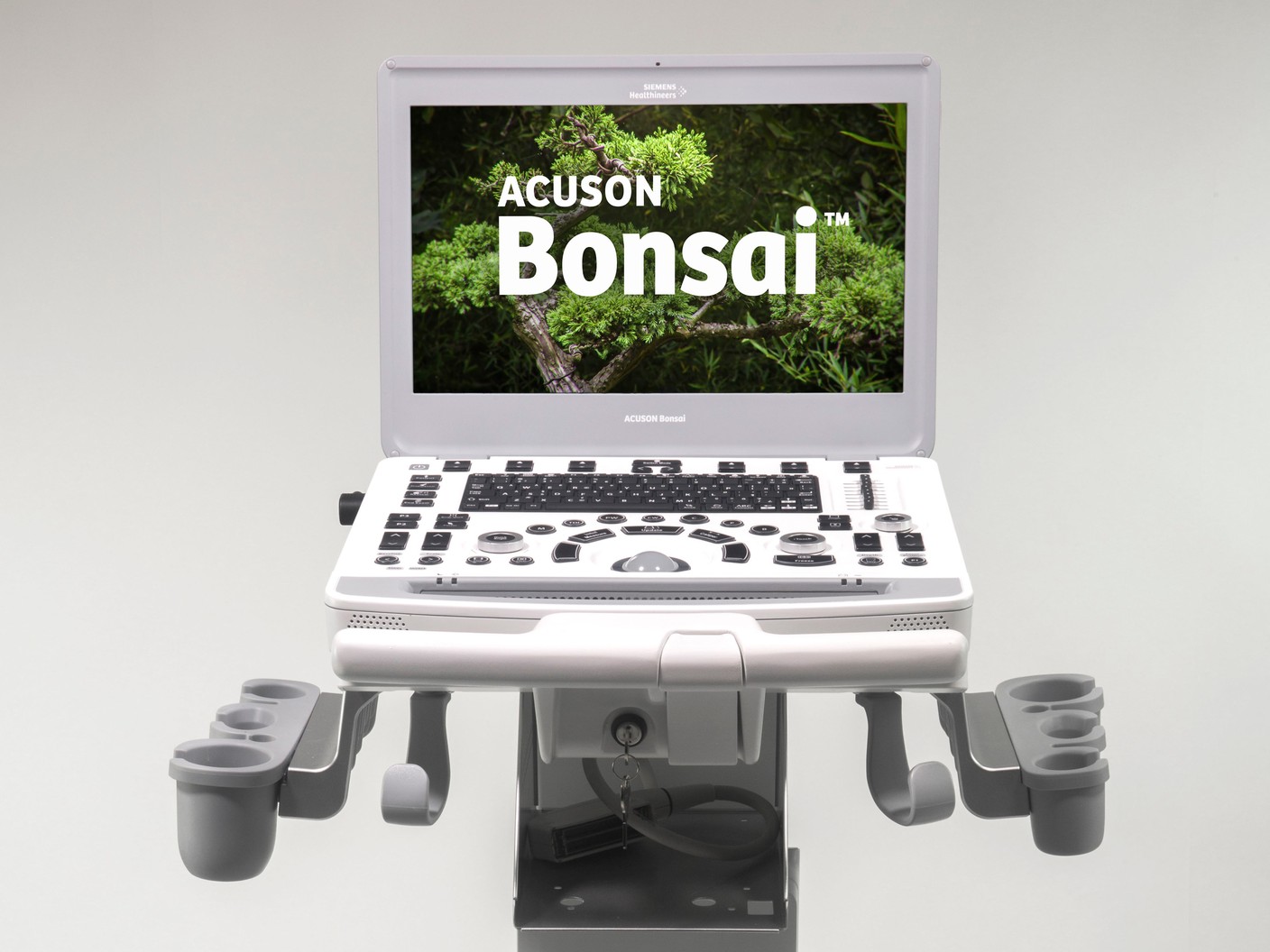 The ACUSON Bonsai ultrasound system is the newest portable system from Siemens Healthineers for routine cardiovascular echo exams. It boasts powerful imaging through a full suite of image optimization features like Echo Boost, iClear, iTouch, and iBeam. Siemens built the system based on the need for a comprehensive, high-quality, mobile cardiovascular ultrasound system. Click here to learn more about ultrasound technology from Siemens Healthineers.
What are your teams doing to celebrate Heart Month at your facility? Post how you're celebrating in the comments below.