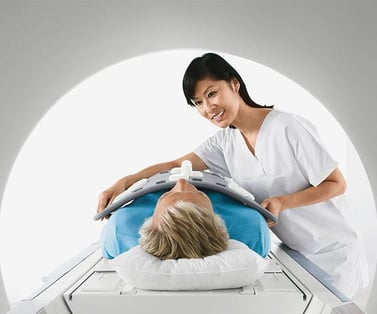 Purchasing a new MRI scanner can be a lengthy, daunting process. Making the right decision means considering multiple options, features, and capabilities, then choosing the one system that is just right for your needs. You'll likely consider a number of MRI vendors, each of whom claim to have the best technology, service and support.

No pressure at all, right?

Even if you've reached the point in your MRI research where you've ironed out many of these details, one of the biggest remaining questions is likely to be, "how much will this MRI scanner cost?"

If the answer hasn't entirely come into focus, don't feel bad. The cost of a new MRI unit depends on many factors, many of which you've likely worked hard to research. Let's start at the beginning.

Options, Features and Tiers

MRI scanners will essentially fall into one of three groups, and they're a great place to start when considering the type of MRI you'll ultimately need (and how much you'll need to pay).
Entry Level

Mid-Range

Advanced
To determine where your machine will fall, you need to consider how your system will be used, the types of patients you plan to scan, the quality of images you require, and the level of serviceability you'll need, among a number of other factors.

A general summary of the three basic tiers of MRI scanners is provided below. Based on these simple features and capabilities, you can identify where you need to start, then move on to other considerations that ultimately lead to a reasonably accurate cost estimate for the MRI that best meets your organization's needs.

Entry Level
8 channel systems

Some open models

Good fit for those making their first MR investment

If buying used or refurbished, parts may be scarce and thus more costly
Mid-Range
16-24 channel systems

More functionality, better clarity, faster speeds

Enhanced software options

Improved coil set

Serviceable for a long time; parts widely available
Advanced
70cm bore (accommodates obese and claustrophobic patients)

Enhanced capabilities such as advanced digital interfaces

Improved signal/noise ratio

Highest quality results
Magnet Strength - Higher T, Higher Cost (Usually)

Most current MRI magnets have field ranges between 0.5 - 3.0 Tesla (T), although research hospitals and large health systems have also begun to install 7T systems for maximum versatility and image definition.

When making a decision about which MRI scanner to purchase, you'll want to consider magnet strength as an important indicator of ultimate scan quality. The higher the magnet strength, the greater the detail produced in resulting images, but that will also carry a larger footprint and a higher attendant cost.

Not every facility needs the highly detailed scans produced by 7T MRI, yet understanding where your unique needs lie plays a big role in determining the ultimate cost of your next MRI scanner.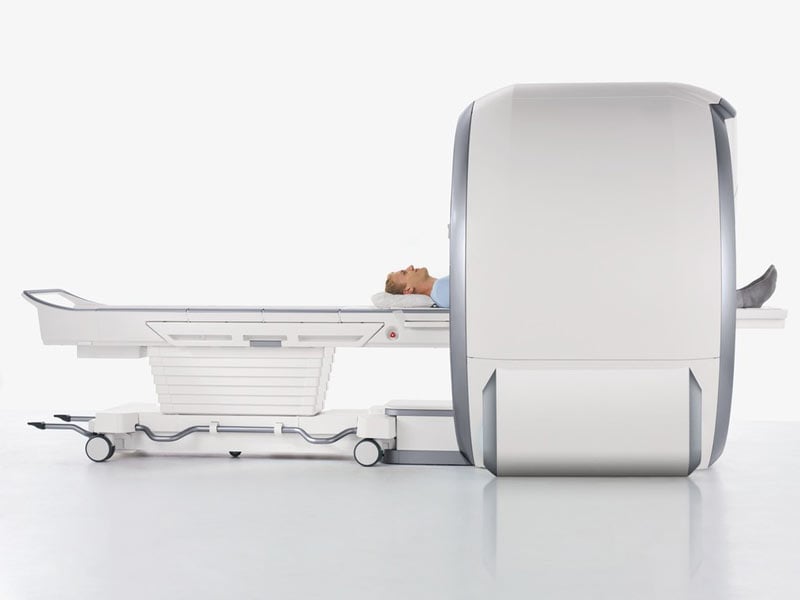 .55T
Traditionally, healthcare providers have relied on field strengths of at least 1.5T to acquire clinically acceptable images.

That changed recently thanks to the rollout of the first-ever .55T MRI systems from Siemens Healthineers. With a small footprint, reduced reliance on helium, and a wide range of clinical capabilities, .55T (or High-V) MRI has thrown the door open for MRI installation for many hospitals, especially rural healthcare providers, for whom on-site MRI (as opposed to mobile) previously may have been out of reach.

55T systems, while among the latest technology to take the MRI landscape by storm, is also one of the more affordable options out there. It bears closer examination by anyone for whom budget is an issue.
1.5T

1.5T MRI systems are the workhorses of scanning technology and offer sufficient speed, features and quality for the bulk of scans conducted today. Purchasing a machine in this category meets just about every need that a typical facility of average volume would encounter. The price point will be higher than the .55T models, but notably lower than the next higher magnet strength units.
One important factor to keep in mind: since reimbursement levels are the same for 1.5T and 3T units, the 1.5T choice is often the right option for many MRI applications and users, especially rural providers, hospitals of low to average imaging volume, and imaging centers with limited budgets.

3T

Unless you're installing a system in a university or research hospital, 3T MRI is likely the highest strength unit you'll encounter when looking at options for your next scanner. If your organization does a ton of volume or highly detailed studies and/or research (such as scans of the brain), a 3T level of magnet strength or even higher will be necessary.

Not surprisingly, this technology and power comes with a notably higher cost than other lower magnet strength options. But because you could potentially conduct more types of scans than would be possible on a 1.5T system, there's a potential for higher revenue too. You'll need to weigh this against the cost of the 3T system and any construction you'd need to do for a relatively larger product.

7T

For those institutions that want maximum clinical capabilities and image quality, with absolutely no compromise, there's the 7T MRI option.

The first ever 7T MRI for clinical use, the MAGNETOM Terra, arrived just a few years ago. With the ability to switch between research and clinical modes, the Terra offers a level of versatility and image quality few, if any, other systems are able to achieve.

Due to its newness, its capabilities, the technology that powers the system, and the infrastructure needed to operate it, the MAGNETOM Terra is admittedly not for the budget-conscious. Yet for those looking to make breakthroughs and offer unprecedented imaging for the world's leading researchers, it's definitely a choice that ought to be considered.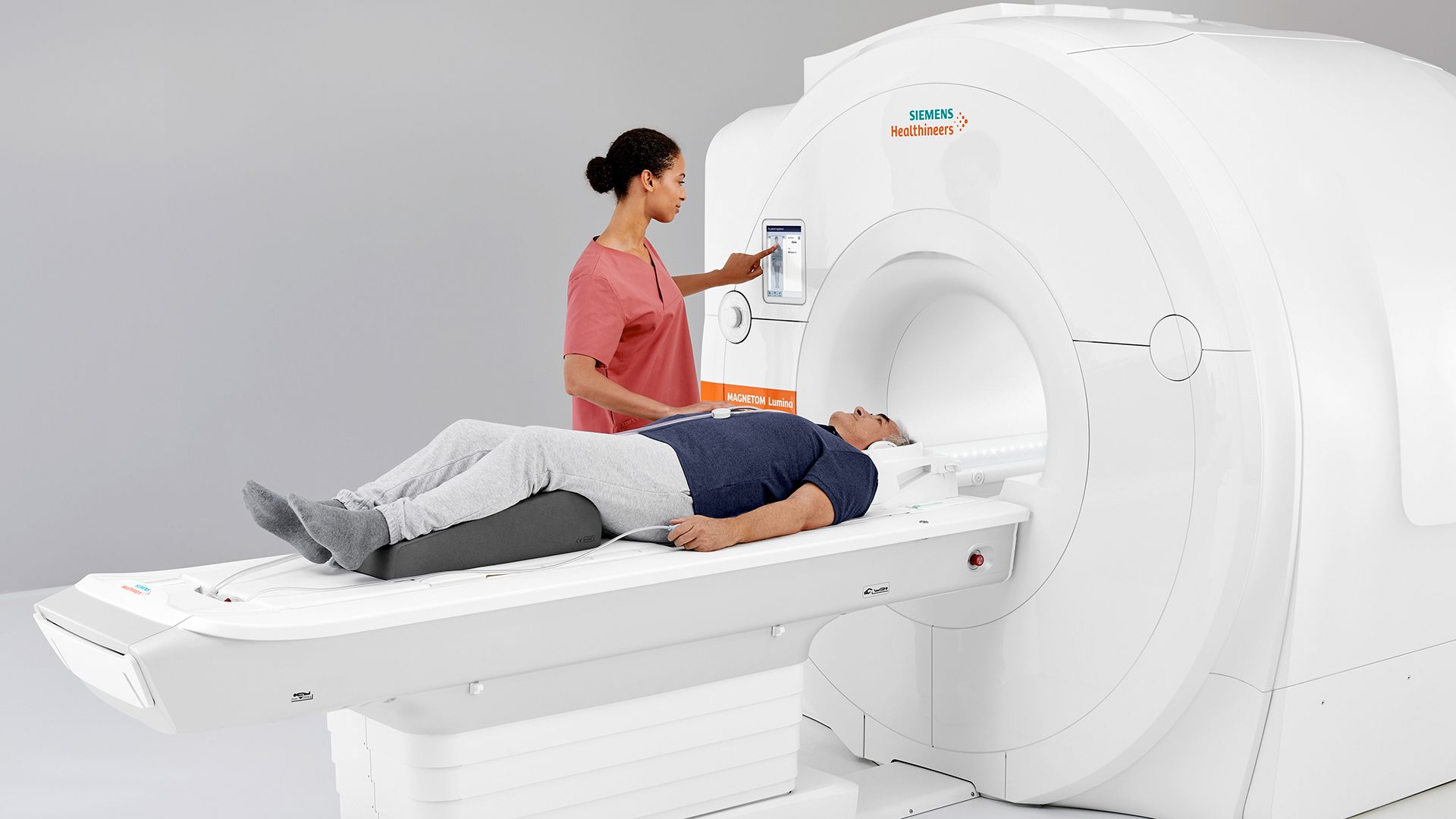 Additional MRI Cost Considerations

The final price tag of your new MRI will also depend on a few other factors. Let's look a little deeper.

Infrastructure

Most systems are what we call "fixed," which means they are installed in place at a hospital, imaging facility or research center.

Your infrastructure considerations will include architecture and planning, potential remodeling, shielding construction or installation, and even engineering and electrical upgrades. All of these have a cost associated with them.

If you already have an MRI in the existing space, these costs may be lessened; however, you'll still need to plan for the process and expense of de-installation, which could require construction (and attendant moving equipment) to get the old system out and bring the new one in.

Either way, site planning can add both time and cost to the price tag of a new MRI scanner.
Helium

To ensure proper operation, safety and accurate imaging, your magnet typically has to be cooled to 4 Kelvin or -270°C. Although new cooling technologies are in play today, liquid helium is still the primary coolant used to keep scanners performing optimally.

MRI scanners consume helium (boil-off) at different rates. The higher the boil-off rate, the more helium required to keep it cool. The more helium required, the higher the long-term costs to run it, because helium isn't exactly cheap.

This is beginning to change, however. High-V MRI, which we mentioned above, requires far less helium than a standard system. The rise of helium-free infrastructure (which does not necessarily mean a helium-free system) means that you don't need to embark upon extensive construction. In fact, some systems don't even require the quench pipe that was once standard across basically all MRI units. That means High-V can be a big money-saver over time.

You'll want to ask your vendor for specifics regarding their boil-off rates and associated costs, and then factor these into your installation considerations. Also consider your own scanning volume and its own impact on helium costs, as this can also affect helium consumption rates.

So…What is All this Going to Cost?

We've come full circle to the burning question you're likely still asking, "what is this MRI going to cost?"

If nothing else, we hope you've come to understand that your price will depend on a multitude of options, features, image quality requirements and other factors that all come together to create the price you'll pay for the MRI that meets your facility's needs.

But. You came here with a question, and we promised an answer, even if that answer is a range.

With all the factors above taken into account, the cost of your new MRI will be somewhere north of $500,000 at a minimum. This lower end applies to a refurbished or budget-conscious system with minimal additional construction or installation costs.

The high end of the spectrum is harder to define. For a 1.5T or 3T MRI scanner, you're likely looking at $900,000 or more for the system alone, with additional system options and construction costs bringing that total to well over a million dollars and even approaching or surpassing $2 million if your work demands the highest quality images and the best workflows possible.

And for those seeking the absolute pinnacle of imaging who want to rely on a 7T system, $7 million is a likely investment.

Once you've determined the exact tier, magnet strength, and other features you need, the best next step is to contact a reputable diagnostic imaging equipment sales representative. If you contact a Cassling rep, they will go through each of the decision points presented here today and arrive at some options for you to consider before you ever commit to any purchase.

We'll help you sift through the options and pinpoint your needs so you don't have to wonder if you've paid the right price or selected the best MRI scanner for your facility's use. As an Advanced Partner of Siemens Healthineers and a long-standing leader in diagnostic imaging equipment sales and service, we consider it our responsibility to help you sort through all the factors involved when purchasing any diagnostic medical equipment so you can arrive at the best possible decision.

We're here today, and we'll be here tomorrow to help you get the most from your imaging equipment investments.