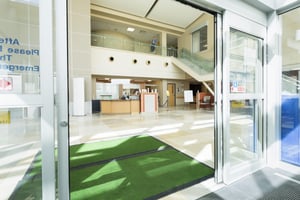 Every state has now begun the long, arduous process of opening back up in some capacity. Whereas elective procedures were temporarily put on hold in many areas of the country, the focus has now turned to getting patients in for those exams safely and efficiently.
For the good of overall health, imaging can only be put off for so long. The worry among physicians and imaging providers is that patients have been so shaken up by the threat of COVID-19 that they will continue to put off vital diagnostic exams, delaying care and letting serious medical conditions progress with unintended negative consequences.
It's up to all of us to combat this grave concern. The American College of Radiology recently released its guidelines for imaging practices to resume their operations, and that's a good start for getting back up and running. We've even released our own guide focused on this topic.
Once you've resumed semi-normal operations, you then need volume in order to support your community's ongoing health, not to mention meet your own revenue goals. And that's where marketing comes in.
In this climate, it's more important than ever to get the right message in front of prospective patients. Doing so is more complicated than ever and requires strategies that most imaging and even marketing teams have never had to enact.
The Message Needs to Change
Before we even dive into the tactics that will help you build volume, we have to talk about messaging.
For the foreseeable future, your message needs to change. Six months ago, you would have been hard-pressed to find a single hospital whose television or radio commercials prominently featured their infection control procedures. But now, this is almost exclusively the type of marketing you're going to see come out.
Safety is top of mind for every single patient who needs an imaging exam. If a patient doesn't feel comfortable entering your facility, they're not going to schedule an appointment. It's as simple as that. And if too many people continue to put off screenings, we're looking at a long-term health crisis.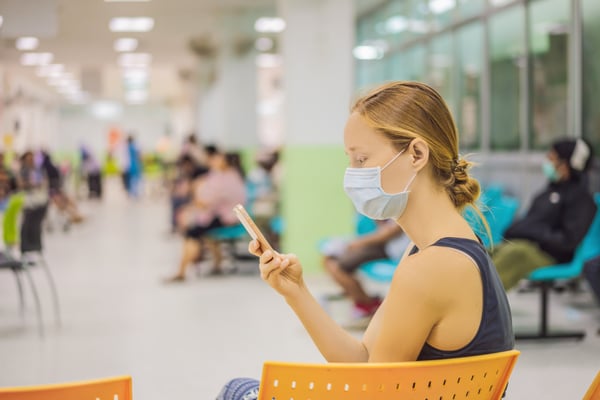 The message your hospital or imaging center puts out must revolve around safety. You need to talk about the infection control procedures you've put in place to reduce the risk that a patient is going to contract COVID-19 from your facility. You need to emphasize how safety of patients and their families is your number one priority.
Secondary to that, you need to subtly explain why putting off elective procedures and preventive care is not in the patient's best interest. Your audience not only needs to understand that it's safe to enter your facility, they need to understand the risks they face if they don't schedule an appointment.
I don't mean you should use scare tactics or anything along those lines; instead, you should strive for an empowering message in which you explain the importance of preventive care for long-term health. Gather statistics, reference recommendations from trusted medical sources and get testimonials from your own staff.
Get Back in Front of Referring Providers
Once your message has been changed, you can pursue the tactics that have the biggest potential benefit. And the best and first way to do that is to reach out to your referring providers.
If you had to shut down fully or partially for any period of time, referring providers need to know that you are back in operation. They need to know what your new processes are and what you're doing to protect their patients. Providers need to be given the proper resources in order to educate their patients about what it means to be referred to your facility.
Granted, this is trickier than it's ever been. Because of newly enacted protocols at most facilities, it's no longer as simple as sending a physician liaison or some other team member to make the rounds with all the nearby providers. People are no longer just allowed to walk in for a chat.
It's time to get creative. If allowed by your organization's policies, you can start by sending lunch or some type of treat to your referring physicians. This gets you back on their radar if you'd previously fallen off. Couple this with educational material in the form of brochures, fliers, digital communications, etc. One popular method of staying front of mind with referring providers is to create customized referral forms the physician can use when sending a patient in for a screening.
You may not be able to go there in person, but there are still myriad ways you can reach them. If all else fails, get on the phone or a Zoom call. Ask your radiologist to reach out, physician to physician. Host an educational listening session where you explain the latest safety precautions you've taken as an organization. Answer their questions, of which there are likely to be many.
Explore New Mediums
Many organizations haven't pursued dedicated imaging-related marketing for the simple reason that they've never needed to. Volume was consistent enough and the overarching brand marketing took care of most advertising and patient outreach needs.
That all changed when COVID-19 hit. If you want to get volume back up to levels approaching what you saw prior to the pandemic, it may require you to pursue marketing avenues you previously never considered. Among your options are things like:
Television commercials
Radio commercials
Social media advertising
Pay Per Click advertising (otherwise known as Display advertising)
Email marketing
Billboards
Print ads (such as in the local newspaper)
These are just some of the many, many options out there. Again, it's not necessarily that your organization hadn't previously pursued these things, it's that you might need to spend time emphasizing imaging in a way you never had to before.
Marketing Doesn't End Once the Appointment Is Booked
Let's say a patient schedules an appointment with your team. If you want them to follow through and ensure they have the best experience possible, that can't be the end of your outreach.
In fact, a scheduled appointment is really just stage one. Even while a patient is on the phone with your staff member or in your online scheduling portal, this is your first opportunity to explain to them the new procedures you're following and what rules they'll be expected to abide by. Your instructions can and should include things like:
Parking and waiting procedures (i.e. if a patient must wait in their car before being called in for the appointment)
Policies regarding family member presence
Mask and other PPE requirements
Temperature screening
Instructions on what to do if the patient feels ill
After you've explained these steps to patients, you should follow up regularly to keep them on track. Get their email address or phone number, and schedule reminders about the appointment and what the patient can expect upon arrival. Tell them to contact you immediately if they're under the weather.
Finally, have adequate signage throughout your facility and, if necessary, in the parking lot. Make sure your team has been trained to speak to all the new procedures in place. And finally, be ready to update everything if something changes. Which leads to our final point…
Anticipate Feedback
Your patients are going to be very vocal about their visit. COVID-19 is putting all of us outside our comfort zones, presenting us with all sorts of new actions and habits we haven't experienced. Whether in the moment or after the fact, your patients will not be shy about letting you know how they feel about being made to wait in a hot car, wear a constricting mask during an already claustrophobic MRI or undergo the process without the aid of a family member.
Anticipate this response. Plan for some of the most common negative and positive talking points and have steps your team can use to de-escalate the situation. Just as important, have a mechanism in place to gather that feedback and use it to change things for the better.
Some issues, such as the need to come in under a certain temperature, probably can't be solved by throwing your hands up and saying, "You're right, it doesn't matter that your temperature is 103, you're sweating bullets and coughing profusely. Come on in!" But what you can do is make the conflict that could arise an opportunity for a positive patient service experience. Have a plan in place for when a patient doesn't meet the temperature check, such as keeping appointment slots open for such cases in the following days and waiving a copay.
Feedback can also steer you toward processes that may have been well-meaning but haven't panned out. You can and should adjust policies as necessary depending on what you're hearing from patients. If everyone is telling you something is not working and is unpleasant, this is yet another opportunity to improve things for the better. And if it leads to positive word of mouth, that's great for your marketing!
Marketing Is Trickier Than Ever
2020 is an epochal year in our society. It requires us to be a little uncomfortable. It means embarking on strategies for reaching patients you never had to pursue in the past.
But through this, there's also a huge upside. If you can put in the work to earn the trust of patients who are scared and hesitant to schedule an imaging procedure, you'll have earned that patient's loyalty (and that of their physician) for a long time to come.
Interested in learning more about reaching patients and referring providers? Cassling is now offering free consultations from its team of healthcare marketing experts. Schedule your meeting now!