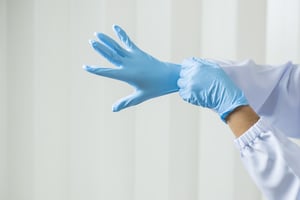 Imaging is playing a critical role in the fight against COVID-19 as healthcare teams attempt to assess what's going on inside each patient.
With this comes an increased need to ensure adequate infection control procedures. If a patient has been confirmed to have COVID-19 or is even suspected to have it, it's absolutely essential that all diagnostic equipment is thoroughly cleaned to prevent the spread of the virus. In addition, healthcare workers themselves must be adequately protected so they too are not put at risk, nor are any other patients who come into the room or make contact with the equipment.
Siemens Healthineers, as well as the Centers for Disease Control and Prevention and multiple government and private institutions, have developed guidelines to help imaging professionals and other healthcare team members ensure proper infection control. Below, you'll find a selection of these resources, with an emphasis on disinfecting imaging equipment and protecting the patients and imaging specialists who use this equipment.
Siemens Healthineers Tips and Tricks
First, we want to direct your attention to some of the overall cleanliness recommendations suggested by Siemens Healthineers when it comes to protection from COVID-19.
It only takes the smallest droplet of genetic material for the virus to be transmitted, and it's for this reason that all surfaces must be carefully cleaned using an approved, often peroxide-based, disinfectant. Siemens notes that The Environmental Protection Agency has a great list, and we would encourage you to consult this list to ensure the products you're using are capable of protecting against the virus.
You also have to make sure the cleaning agent you use isn't going to damage or otherwise compromise the integrity of the system itself. Your imaging system's owner's manual will have a list of approved materials, so you'll want to use a product that's found on both the manual and the EPA's list.
When cleaning your imaging equipment, understand that all surfaces can and should be disinfected prior to usage with another patient. Because of the highly contagious nature of COVID-19, any and all surfaces within the imaging room could contain trace amounts of the virus (for instance, if the patient sneezes or coughs), and therefore it's imperative that you thoroughly disinfect every surface within the room after every single exam.
This will understandably add some turnaround time to your exams, but these are extraordinary times in which the potential lost time is more than worth it if it means protecting patients and staff members.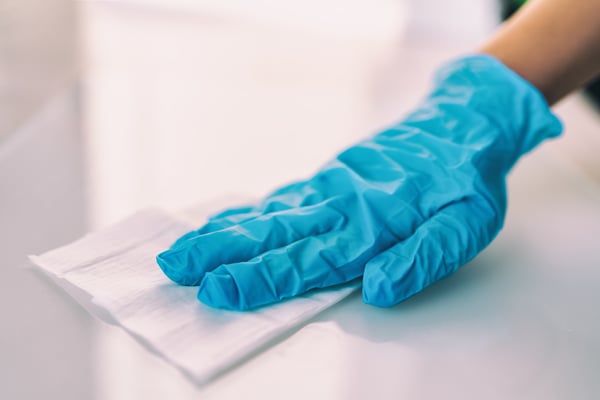 Download Your System's Unique Cleaning Instructions
If you have an imaging system from Siemens Healthineers, then we have good news: each comes with a unique set of cleaning instructions that can help ensure your system is protected and patients and staff members aren't put at risk.
You can find a detailed list of cleaning recommendations per modality at this link. In addition, depending on your type of system, you'll find instructions that are unique to your specific product line (for instance, the Cios Spin has a different set of cleaning procedures than the Cios Fusion).
Here are some shortcuts for a few modality-wide product line disinfectant guides you may find helpful:
That's only part of what's available. We'd encourage you to visit Siemens's collection of resources to make sure you're using the most up-to-date guidelines and can find the instructions specific to your needs.
Protect Yourself Too
One thing that shouldn't go unmentioned is that, even as you take the time to carefully disinfect your imaging equipment, you also need to spend the requisite amount of care and attention on your own health and wellbeing.
At all times, personnel involved in the imaging of a patient suspected of having COVID-19 should wear the proper Personal Protective Equipment (PPE). No doubt your institution has mandated what's acceptable and the procedures you should follow, and it's critical to follow the kinds of steps that will protect you from exposure to the virus.
That typically means swapping out your PPE after each patient and after cleaning the various surfaces of the imaging room. In addition, be cognizant of touching your face and other parts of your body while wearing PPE so that you don't unwittingly come into contact with the coronavirus. These are the same steps our field service engineers and clinical applications specialists are following when they're working on imaging equipment within the hospital.
Separate COVID-19 Patient Imaging Systems
A protocol we've seen many hospitals and health systems move to is to cordon off imaging systems that can be used exclusively for patients experiencing COVID-19 symptoms. You'll still have to follow infection control procedures, but if for some reason something falls through the gaps, this can ensure that patients who don't have the coronavirus aren't being subjected to imaging systems that have come into contact with COVID-19 patients.
At some facilities, this point is moot, either because there aren't enough imaging systems available or because imaging for conditions not related to COVID-19, such as elective procedures and select diagnostics, have been pushed to later in the year. However, for those organizations that are able to do this, it's a sound strategy for further preventing the spread of the coronavirus.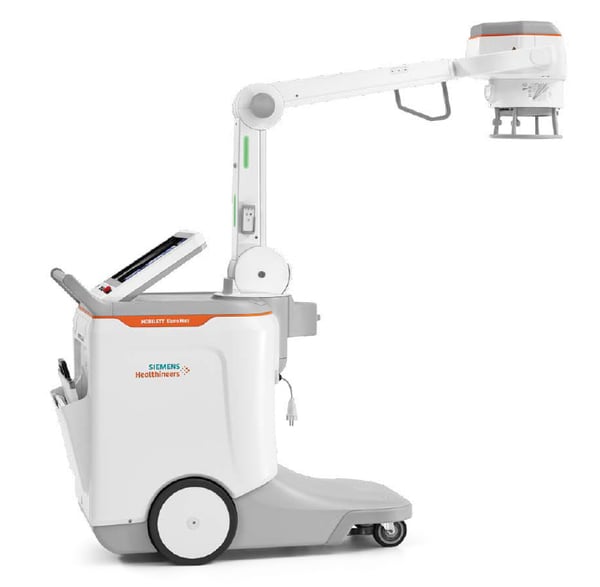 Consider Disinfection-Centric Equipment
Finally, it's important to note that facilities looking to increase their capabilities for diagnostic testing in response to the COVID-19 pandemic ought to consider equipment that has been built from the ground-up with infection control in mind.
Systems such as the MOBILETT Elara Max X-ray have been designed to make infection control easier than it's been in the past, thanks to the interior integration of key cables and smooth surfaces that are easy to clean.
If you're in the market for new imaging equipment, this is a good opportunity to revisit your initial project scope and consider whether the proper thought has been paid to infection control. Work with your imaging vendor to determine the product that makes the most sense for your organization.
Stay Safe
Sanitization and infection control are top of mind for all healthcare workers at this moment in time, and when the worst of this pandemic has passed, it's probably going to be an increasing point of contention in the development of future imaging products and the selection of those products among hospital personnel.
Please let us know if you have any questions about sanitation procedures. We appreciate everything the imaging community has done in the fight against COVID-19, and we're ready to help you however we can.