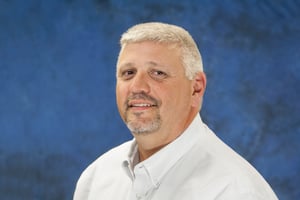 Layne Oberto, Cassling Regional Service Manager, celebrated his 25th anniversary with Cassling on June 6.
Layne's career at Cassling not only spans 25 years but also covers multiple roles. Whether Layne was carrying a tool bag as a Field Service Engineer, a measuring tape as a Project Manager or his laptop as a Regional Service Manager, he has always approached his role with a steadfast commitment to delivering excellent customer service.
I can only imagine the amount of hours worked and miles driven by Layne throughout his career. When Cassling first partnered with Siemens, we started with just two Project Managers, Layne and Bill Heeren. Layne's original territory was all of Kansas, Nebraska and western South Dakota! A couple years later, we convinced Layne he would make a good RSM and so, for the last 15 years, he has indeed filled that role nicely, leading the Kansas service team to success.
Layne is a dedicated family man, generous with his time volunteering at his church and of course a valuable member of the Cassling team. He is always quick with a joke or story and a good friend to all who know him. In fact, having a sense of humor might be one of the keys to Layne's success. Marty Huebner, retired executive vice president of service, always liked to say Layne was very conscientious on the customer's behalf but that he also has a great, and very dry, sense of humor. So much so that you can't always tell when he's joking around with you.
Layne's staff and co-workers all agree that he is one of the hardest workers in the company and that he has a passion for customer service. Kim Phox, Regional Vice President of Sales, said he always puts the customer first.
"Over the past 15 years, Layne was my project manager and then service manager for the state of Kansas," Kim said. "Working hard and meeting customer expectations is a priority for Layne."
Rick Cox, account executive, said Layne's professional and timely responses are great examples of his work ethic and dedication to his job.
"Layne's follow-up is much appreciated," Rick said. "He is in constant communication with the service engineers and sales team to make sure everyone is informed of issues that arise in our territory."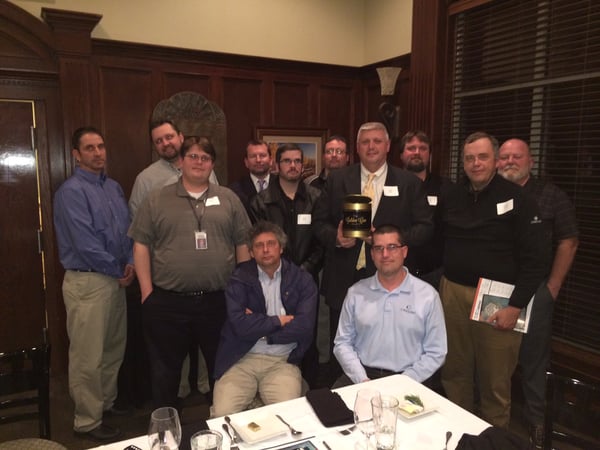 When issues do arise, Layne is the first to knock on the customer's door. Rick said he has an overall positive approach to dealing with our customers' emergency situations, something Kim agrees with.
"He is always willing to meet face-to-face with customers to work out issues, or just to check in and see what we as a team could do better," Kim said. "I have seen him defuse unhappy customers just by listening to them and then working together to find a solution to the issue."
Layne also has an interesting hobby: off-roading. He likes to rebuild Jeeps and take them to Moab, Utah, to tackle massive rock formations. But Rick also mentioned that Layne might not be the best driver of another kind of vehicle: the dune buggy. He's aware of one time when Layne accidentally rolled the vehicle over with his wife in the passenger seat. Thankfully, everyone was ok!
Kidding aside, I am grateful for all the ways Layne has helped make Cassling successful and look forward to many more years working together. Congratulations Layne!
Fun fact: Layne's career in medical imaging service actually began in 1985 with Kansas City X-ray, so the guy knows a thing or two about this industry!
Quotes from Layne's Colleagues
"Layne has been an outstanding employee, manager and leader the past 25 years at Cassling. No one works harder or drives customer satisfaction like Layne. If there is an issue, he is in the car to go see the customer. We would not have the positive customer relationships we do in Kansas if it weren't for Layne.
"Congratulations on 25 exceptional years with Cassling, Layne!"
Mike Cassling, CEO
"I enjoy working with Layne because he is always straightforward and provides detailed information to our customers.
"Congratulations on your milestone 25-year anniversary!"
Kim Phox, Regional Vice President of Sales
"Layne expands excellence by providing customers world-class service on all of his accounts, every day.
"I want to congratulate you, Layne, for 25 years of outstanding service to Cassling."
Rick Cox, Account Executive, Kansas