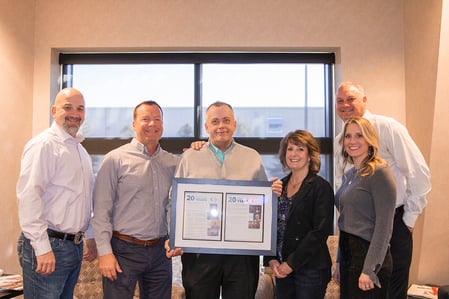 Director of Clinical Operations Pat Harvey joined Cassling two decades ago. Since that time, the capabilities of medical imaging have radically increased. Imaging technology has evolved from film processing to completely digital and the healthcare industry has become increasingly more complex.
What hasn't changed since the new millennium is Pat's enthusiasm for medical imaging technology and his commitment and dedication to serving Cassling's customers.
According to Pat's boss, Vice President of Strategic and Clinical Solutions Elizabeth Grieger, Pat has been a tremendous colleague and teammate throughout his tenure at Cassling. "He is always quick to respond and will literally drive through the night to get the job done," she said.
Prior to joining Cassling, Pat was an X-ray manager at the University of Kansas Medical Center. Pat started in Cassling's Clinical Information Management Department in 2000 and worked with the teams who sold picture archiving and communication systems, a medical imaging technology that provides economical storage and convenient access to images from multiple modalities, to Cassling's customers.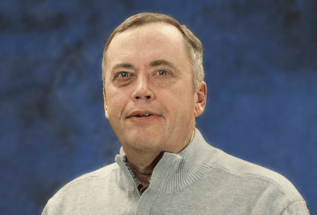 Pat's experience and background in medical imaging enables him to develop pro formas for customers interested in investing in Cassling's IT solutions.
"His passion for the world of medical imaging inspires him to be the healthcare expert that he is," said Elizabeth. "Pat is always willing to jump in and assist any customer or coworker with advice, information or research for any project or topic."
There are a lot of stories about Pat's extensive medical imaging knowledge and his enthusiasm for industry research and education.
Executive Vice President Andy Beer said, "Pat's industry knowledge continues to be extremely beneficial to our customers and the sales team. Whether it's putting together a customer's business plan, return on investment, break-even analysis or operational assessment, Pat provides a lot of value to our customers."
Account Executive Dan Olson thinks every organization should have an employee like Pat. "Pat is special with his own set of skills and a positive attitude towards his work. I want to personally thank Pat for all his support the last 20 years!"
Regional Vice President of Sales Kim Phox has enjoyed working closely with Pat for many years. "We enjoy bantering back and forth about Kansas versus North Carolina basketball," said Kim. "He clearly has the better team this year!"
Pat exemplifies the Cassling culture, providing world-class service to all of Cassling's customers. "He embodies the values of Cassling through his dependability, reliability, hard work and culture of service," said Elizabeth.
"Pat is a very valuable resource for me and my team," said Kim. "As healthcare continues to change, he keeps all of us educated, up to date on all the changes, and never hesitates to attend a meeting to help answer tough questions that our customers have."
Many people know that Pat loves a good cigar. "I hope you have one picked out for your anniversary!" said Andy.
From all of us at Cassling, thank you, Pat, for your support and congratulations on your 20th anniversary!