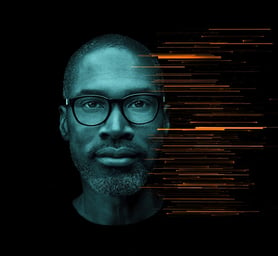 Another RSNA Annual meeting is in the books. The Radiological Society of North America (RSNA) held its 2021 event in Chicago from Nov. 28 to Dec. 2. After last year's virtual program, the world's largest medical imaging forum returned with a robust, hybrid virtual and in-person meeting experience for attendees eager to learn about the industry's latest innovations and thought leadership.
As the world continues to battle COVID-19, many professionals in the medical community have reflected on social and institutional disparities exposed by the pandemic. To address these issues, RSNA leadership designed a slate of programming to promote healthcare diversity, equity and inclusion.
While technological breakthroughs are always top of mind at RSNA, this year, the forum challenged presenters and attendees to think bigger. Going forward, they want healthcare professionals, researchers and manufacturers to demonstrate how their work and products can champion value, access and equality. Fittingly, this year's event was titled "RSNA 2021: Redefining Radiology".
With more than 500 exhibitors and 450 scientific courses offered at the event, RSNA attendees were able to learn about cutting-edge technologies spanning 20 subspecialties such as breast imaging, radiation oncology and interventional radiology.
One technology that continues to dominate conversation across subspecialties and clinical applications is artificial intelligence (AI). RSNA created five dedicated AI events to meet the demand. These included an:
AI Showcase

featuring more than 100 companies offering attendees the opportunity to see the potential of AI in-person and in real-time.

AI Theater

sharing presentations of AI solutions "fueling the future of imaging" and patient care.

Imaging AI

in Practice Demonstration to show the new AI technologies and integration standards required to embed AI into the diagnostic radiology workflow.

AI Deep Learning Lab

featuring 14 unique sessions developed by RSNA members covering a wide array of AI topics and skill levels.

AI Challenge Awards

event recognizing researchers who developed AI models to perform either COVID-19 detection or brain tumor segmentation and classification.
Siemens Healthineers also had an impressive list of new product launches and live speaking sessions. The undisputed highlight was a new photon-counting CT scanner called NAEOTOM Alpha. Cleared by the U.S. Food and Drug Administration (FDA) in September 2021, the agency praised the system as the "first major imaging device advancement" in CT in nearly a decade.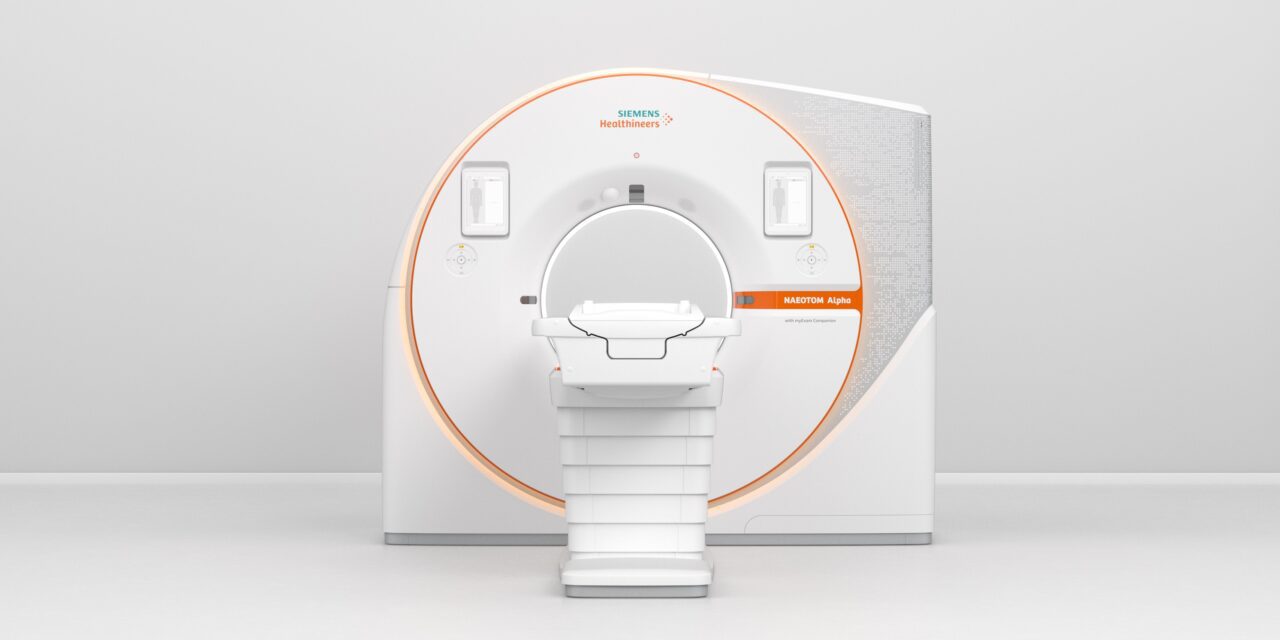 A key goal at the Siemens booth was to educate attendees on the novel approach of photon-counting CT and how it significantly enhances clinically relevant information and improves image sharpness and contrast. Perhaps most importantly, noise-eliminating features of the NAEOTOM Alpha enable radiation doses to be cut by as much as 50 percent. An on-demand RSNA speaking session about this new system is available on the Siemens Healthineers website:
>> Unveiling of the world's first photon-counting CT
Learn how this system offers a radical new way to generate clinical results, helps users impact treatment outcomes with answers that are truly meaningful, precise and reproducible.
Next, Siemens Healthineers showcased another exciting new product, the MAGNETOM Free.Star. The Free.Star is the second system in Siemens' MAGNETOM Free family--the smallest and most lightweight whole-body scanners that Siemens Healthineers has ever constructed. It is a cost-effective whole-body MRI scanner, designed to enable decentralized care and significantly improve rural and underserved community access to MRI worldwide.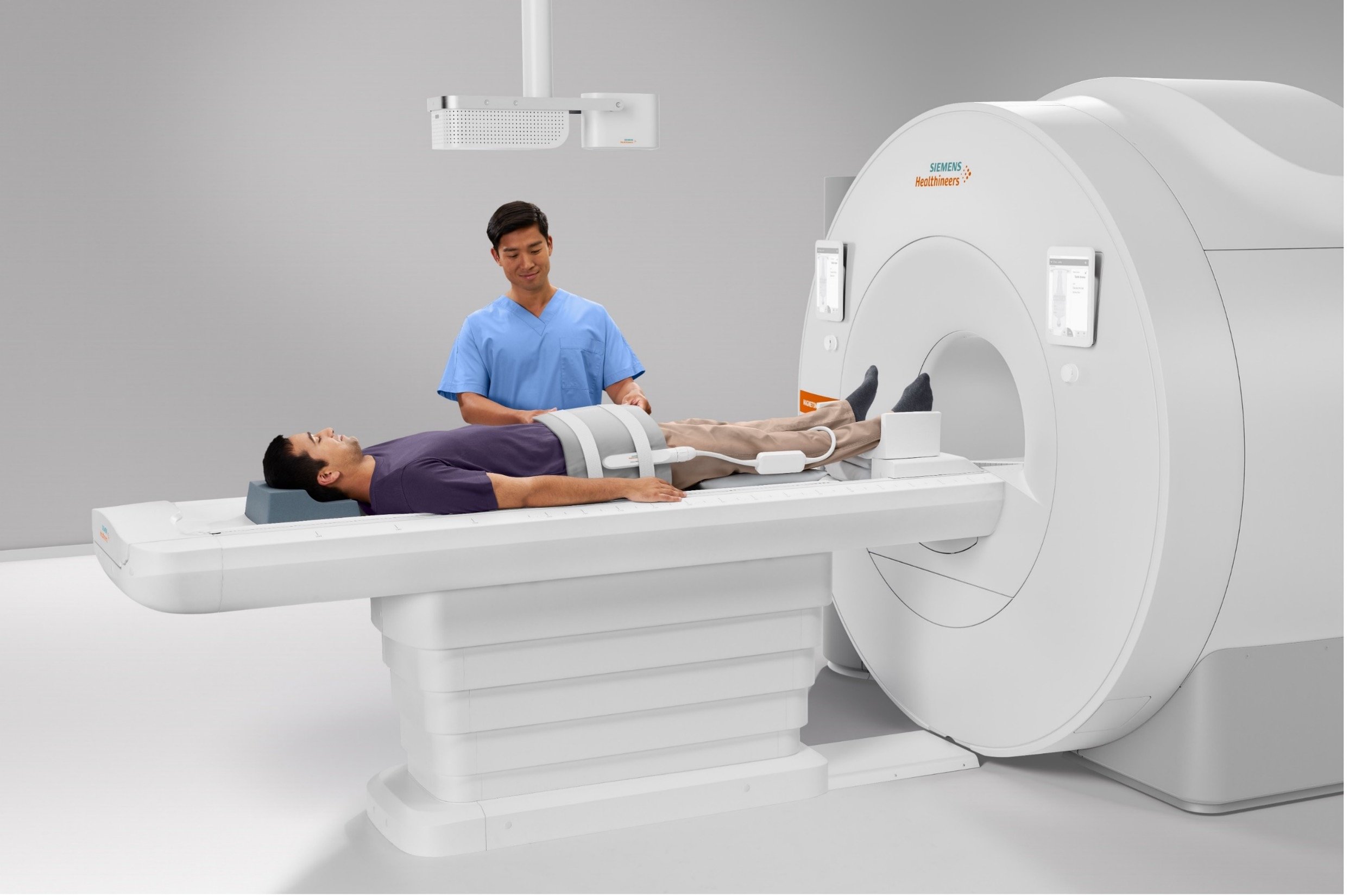 Key features include a total cost of ownership that's up to 30 percent lower than previous systems, a helium-independent magnet and an extremely simplified workflow. The head of Siemens Healthineers MRI product marketing hosted a live RSNA session detailing MAGNETOM Free.Star features:
>> MAGNETOM Free.Star - MRI for all
MAGNETOM Free.Star introduces a disruptively simple approach to MRI that transforms global access to high-value care.
As a part of their product lineup, Siemens highlighted new modules for its AI-Rad Companion line, debuted a newly FDA-approved AI mammogram software package, MAMMOVISTA B.smart, and provided demonstrations for its AI-Pathway Companion.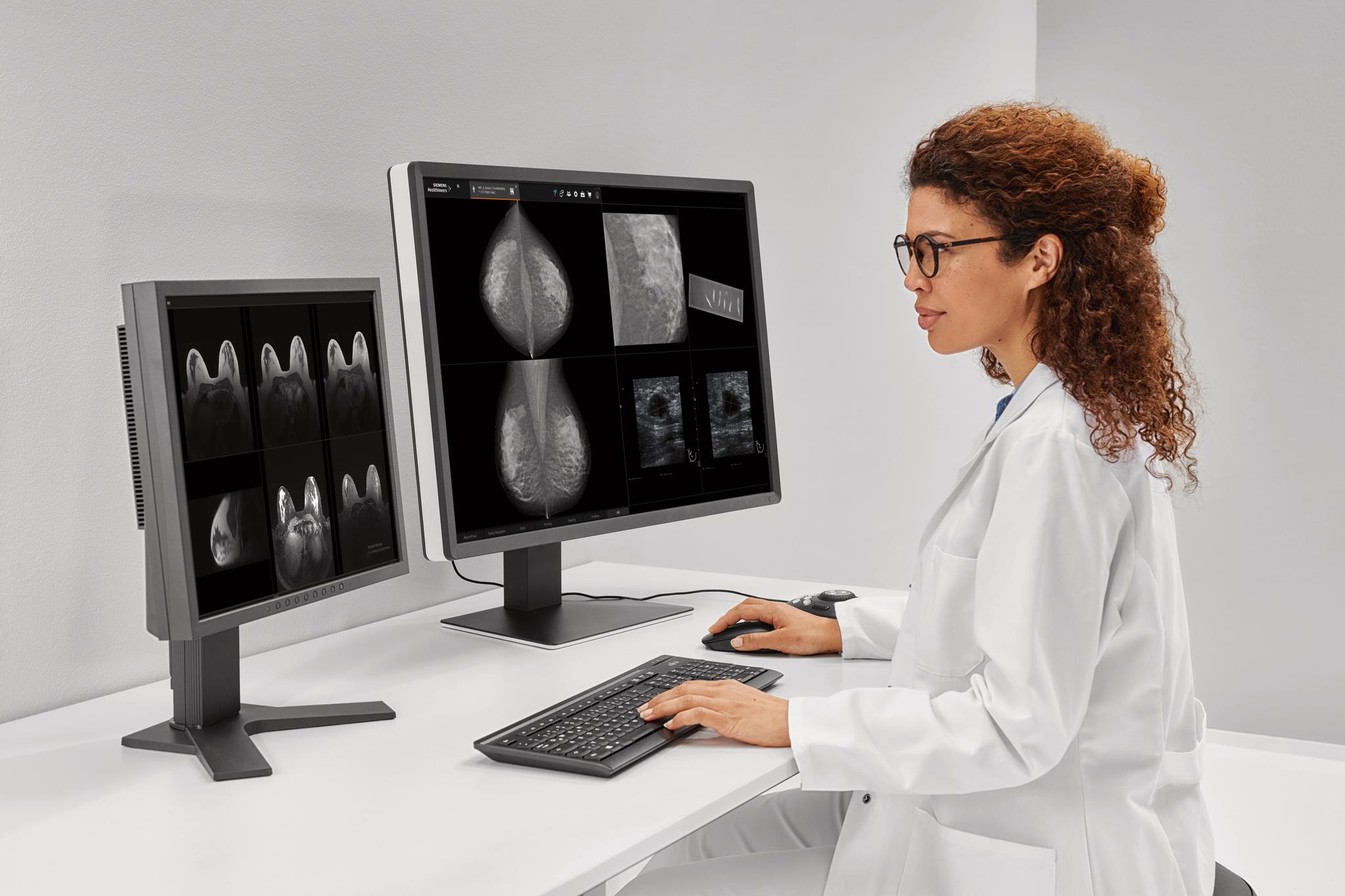 To illustrate the usefulness of AI-enhanced imaging, Siemens asked Professor Dr. Elmar Kotter from the University Hospital in Freiburg, Germany to speak about his experience using AI-Rad Companion for Chest CT. Along with the raw computing power, Dr. Kotter shared with RSNA attendees that he appreciates the hybrid model that allows for better data security. Watch this talk on-demand:
>>Benefits of AI and edge technology in radiology
Dr. Kotter and his colleagues at the university hospital in Heidelberg share the benefit of having the AI-Rad Companion Chest CT in their clinical environment.
Just as this year's RSNA theme underscored, changing the culture and accessibility of medical imaging can translate into wide-reaching societal impacts. Indeed, products like the MAGNETOM Free.Star show what innovation in medical imaging can really do. We look forward to seeing even bolder solutions at RSNA 2022!